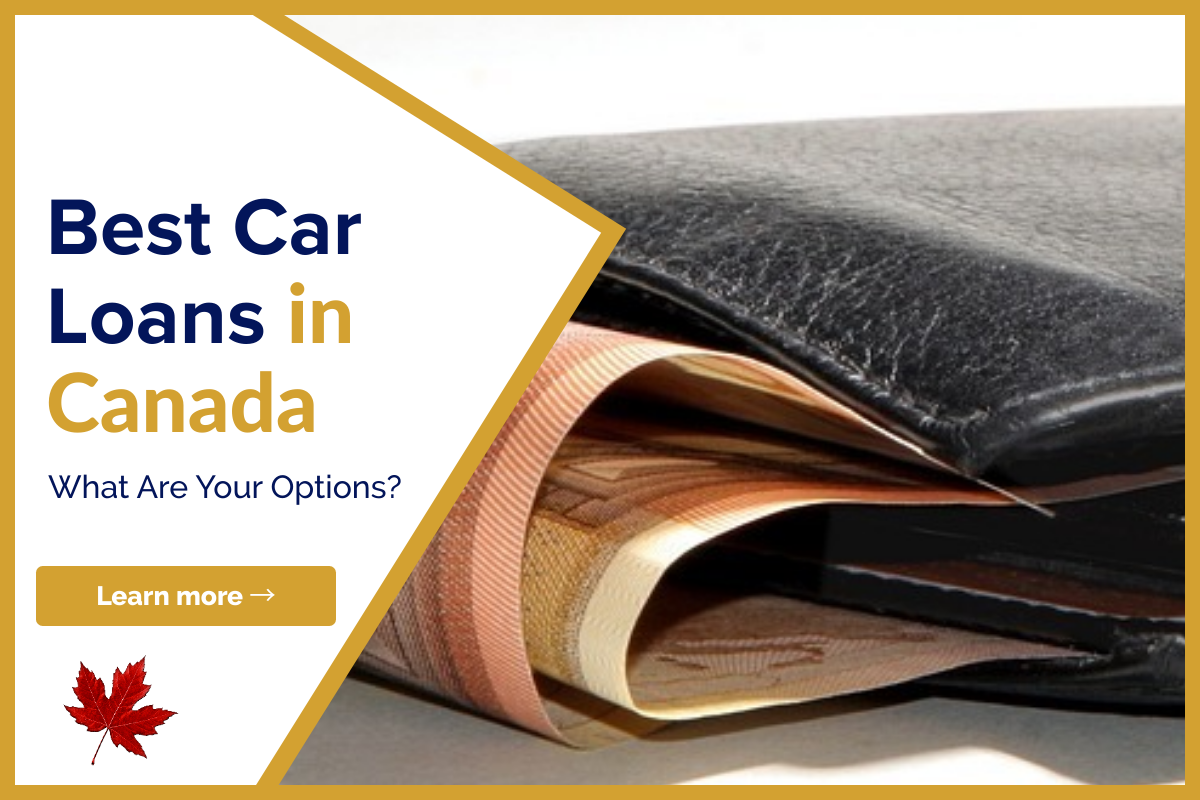 Best Car Loans In Canada 2022
Now you can listen to our blog post, "Best Car Loan In Canada 2022" while on the go.
There are numerous reasons to want a trustworthy automobile, whether you live in the city, suburbs, or the country. However, if you want something safe, fuel-efficient, and long-lasting, you'll probably have to pay a premium, which is where a car loan comes in handy.
In reality, with enough money, you can buy a decent hatchback, sedan, SUV, or truck. Furthermore, there are numerous lenders and dealerships across Canada that can provide you with a low-interest auto loan this year. All you have to do now is figure out where to look.
What costs should you expect when taking out a car loan?
In essence, a car loan allows you to finance a vehicle over a period of time, with instalments spread out over several years. Because you will not have to pay tens of thousands of dollars all at once, the car will be more affordable overall.
Nonetheless, once you've been authorised, you'll be faced with a slew of additional charges, not to mention the costs of owning a car. These expenses could include, but are not limited to, the following:
Payment in Full
Depending on where you apply, a deposit may or may not be required. Most experts, however, advise that you put down at least 10% to 20% of the final asking price on a vehicle. While a down payment isn't for everyone, it can be especially helpful when financing a newer or more expensive vehicle.
A higher down payment can help you qualify for a reduced interest rate as well as lessen the size and length of your loan. It will also indicate to your auto dealer that you are a serious customer, allowing them to provide you with some additional benefits.
Amount of Interest
Lenders and dealerships charge interest in exchange for you taking out a loan with them. The interest rate you pay will vary depending on where you apply, the type of vehicle you're financing, and your financial situation. You may also come across two different kinds of interest rates:
Fixed Interest Rate: Once you've been approved for a car loan, you'll be given a fixed interest rate that won't alter over the course of your payback period. Despite the fact that certain fixed rates are higher than variable rates, many drivers prefer them since they make it easier to forecast how much they would owe.
Variable Interest Rate: Several factors might cause a variable interest rate to fluctuate during your payment period, but the prime rate in Canada is the most important. Although this may make your vehicle loan payments less predictable, when the prime rate falls, they may become less expensive than some fixed rates.
Payments & Term
The length of your loan and the number of your payments can have a big impact on how much you pay back at the end of your automobile loan. After all, if fees and interest are factored in, the listed price of your vehicle will not be the ultimate price.
While longer-term and smaller payments may appear to be more inexpensive at first, you will end up paying more in interest and fees in the long run. Larger payments are more difficult on your budget, but they usually help you pay off the car more quickly. In any case, you should avoid taking on a repayment plan that you are unable to meet.
Fees
Your auto loan will also come with a number of costs, which may differ depending on where you apply and the terms of your repayment plan. Traditional lenders, such as banks, charge for administrative services like loan origination, for example.
You can be charged fees for documentation, licencing, and pre-delivery costs if you apply for in-house financing through a dealership. These are one-time costs that must be paid when your term finishes, while others are charged on a per-payment basis. Before you sign any contracts, ask your auto loan provider for a price quote.
Where Can I Get A Car Loan the Easiest?
Fortunately, there are numerous locations across Canada where you can apply for a car loan. Each of these funding options has its own set of advantages, disadvantages, and approval requirements, so make sure you compare them well before applying:
Subprime Auto Lenders Online
The number of vehicle loan transactions completed online is on the rise these days. Almost every subprime auto lender now has a website where you can sign up for an account, apply for a loan, and make payments. Alternative lenders like this can be a viable alternative because they frequently have lenient rules, making it easier for applicants with weak credit and low incomes to qualify for a subprime vehicle loan in Canada.
Banks and Credit Unions
Many banks and credit unions can also provide automobile finance if you prefer a more traditional method. Financial institutions are preferred by certain borrowers because they are more secure and offer better rates than alternative lenders. Drivers with poor money and credit, on the other hand, may have a difficult time getting accepted.
Automobile Dealerships
There are also thousands of dealerships that offer in-house financing, allowing you to pay them directly rather than applying for a loan. Car dealerships, like alternative lenders, will normally have less stringent approval requirements if it means making a sale, but they will be able to charge slightly higher rates.
What Is The Process For Getting A Car Loan?
As previously said, each lender and dealership has its unique set of loan requirements. However, you'll need to supply a few personal and financial facts to qualify for the finest vehicle loan in 2022, such as your:
Personal information such as a person's name, address, and phone number (proof of identity)
Details about your bank account and other financial information (proof of income)
Job title and employment status
Make, model, and price of the vehicle (if applying with a bank or other lender)
Amount of the down payment
Despite the fact that your credit score may be less important to some lenders and dealerships, you may still be required to fill out a credit application so that they can examine your credit record. The better your credit, the more likely you are to be approved for a car loan with a reasonable interest rate and payback schedule.
Is it possible to receive a vehicle loan for a used automobile?
Yes. Almost any vehicle can be financed with a car loan. If you're looking to finance an inexpensive used automobile or one from a private seller, though, it could be best to save up and buy it outright. You won't have to deal with as many extra fees this way.
Need Some Quick Cash? Let Us Help!
Are you struggling with your financial needs and need some extra cash? Lionsgate can help. Just fill out the form below, letting us know all your cash or mortgage requirements and we will find the best lender for you. Amazing thing? The process is free and you can quit it at any time.
We have a team of experts that analyze your requirements and pick the best lender for you, with prudent advice.
Note: Please give your authentic information while completing the form below.
If you found this article helpful, please share it with someone you care about. Also, visit our blog to read similar helpful articles on finance, real estate, and getting mortgages.