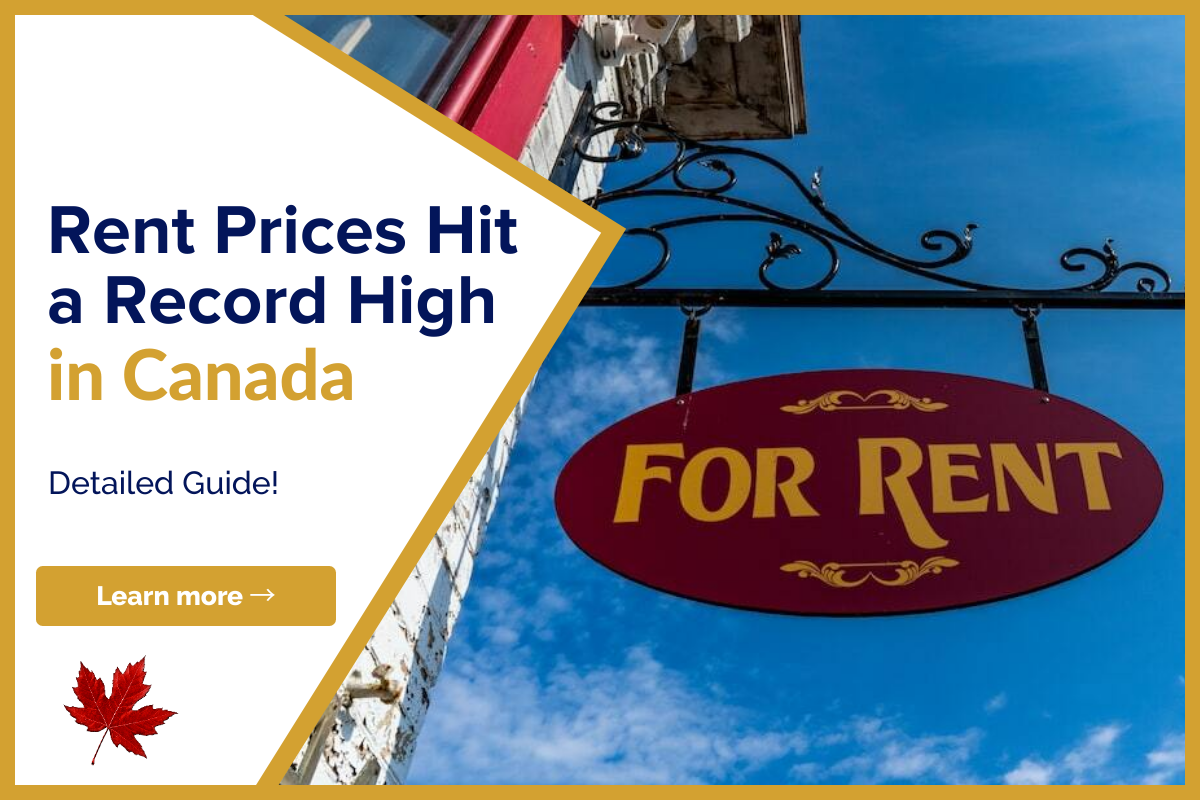 Canadian Rent Prices Hit a Record High
In June, Canadian average rent prices hit a record high due to robust population growth and an ongoing imbalance between rental demand and new supply. According to Rentals.ca's Rent Report, the average asking price for a rental unit reached $2,042, surpassing the previous record set in November 2022.
This represented a 1.4% increase from May, the most substantial monthly rise of the year, and a 7.5% jump compared to a year ago. Despite a surge in rental apartment completions, the strong demand driven by record-high population growth continues to outpace supply, leading to further pressure on rents.
Rent Inflation Accelerates in June
Rental inflation accelerated in June as the Canadian rental market entered its busy summer season. All major cities in the country reported double-digit annual rent increases, driving the overall surge in rental prices. Shaun Hildebrand, the president of Urbanation, a Toronto real estate research firm, highlighted the expectation of continued upward pressure on rents during the peak period, driven by robust demand outpacing new supply.
Population Growth and Housing Demand
Canada's population experienced significant growth, with over 1.2 million people added as of the second quarter, according to Statistics Canada. This growth included more than 290,000 new additions in the first quarter alone, with over 145,400 immigrants. Such population growth has had a substantial impact on housing and rental unit demand, leading to a pronounced disparity between demand and supply. The areas witnessing the highest population growth have also experienced the most substantial rental price increases.
Provincial Rent Price Trends
Alberta led the provinces in year-over-year rent price growth, with an 18.3% increase to $1,522. Quebec followed closely with an average year-over-year rent growth of 11.6% to $1,883. On a month-over-month basis, British Columbia, Manitoba, and Alberta recorded the most substantial rent increases of 3.5%, 2.6%, and 2%, respectively.
Key Rental Markets
Calgary experienced a remarkable 18% year-over-year rent price increase, surpassing $2,000 per month for the first time. This made Calgary the fourth-most expensive rental market in the country, overtaking Montreal. Vancouver and Toronto, the two most expensive markets, saw annual rent increases of 15.7% and 15.4%, respectively. Among the municipalities with the highest year-over-year rent price growth were Scarborough (27.8%), Brampton, ON (25.8%), and Burnaby, BC (22%).
Conclusion
The Canadian rental market witnessed a record-high average rent price in June, driven by robust population growth and surging demand that outpaces new supply. Despite increased rental apartment completions, the imbalance between demand and supply continues to exert upward pressure on rents.
Key markets like Calgary, Vancouver, and Toronto experienced significant year-over-year rent price increases. As population growth persists, policymakers and stakeholders in the housing market must address the challenges of affordability and supply constraints to ensure a balanced and sustainable rental market.
Need Some Extra Cash to Help Your Finances? Try Lionsgate!
Are you struggling with your financial needs and need some extra cash? Lionsgate can help. Just fill out the form below, letting us know all your money or mortgage requirements, and we will find the best lender for you. Amazing thing? The process is free, and you can quit it at any time.
We have a team of experts that analyze your requirements and pick the best lender for you with prudent advice.
Note: Please give your authentic information while completing the form below.
Please share this article on your social media profiles if you found it helpful. Also, visit our blog to read similar helpful articles on finance, real estate, and getting mortgages.