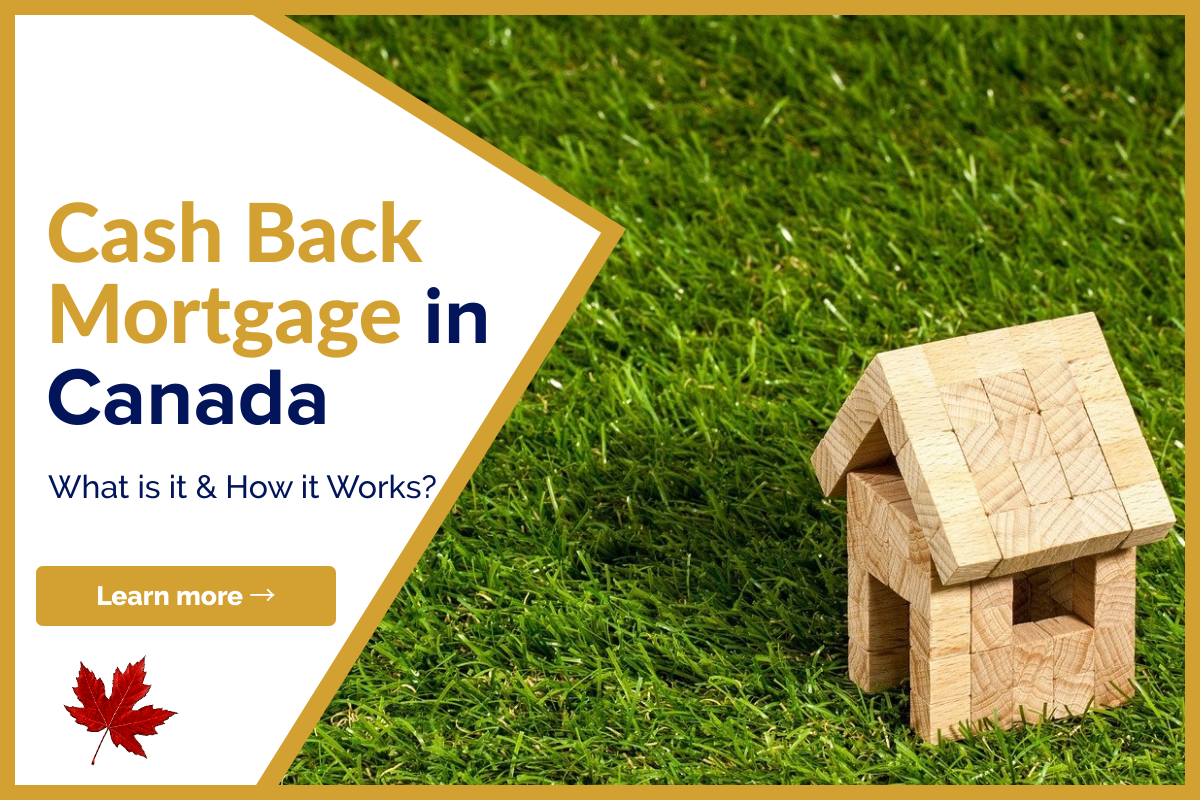 Cash Back Mortgage: What is it & How it Works?
Now you can listen to our blog post, "Cash Back Mortgage: What is it & How it Works?" while on the go.
Buying a house is a costly financial decision, probably the most expensive one you will make in your entire life. While the home itself is the most expensive part of the transaction, there are a host of other related expenses to buy the real estate. Needless to mention the additional expenses like furniture, or any renovation that your home requires to standardize it.
All these expenses can quickly bill you thousands of dollars. But if you have already taken out the mortgage to finance your home, you may not have enough money left to afford all other expenses that come with homeownership. Additionally, paying a sizeable down payment is yet another challenge that many Canadians face when it comes to buying a home. This is where a cashback comes into play.
This financial product is ideal for homebuyers who qualify for a conventional mortgage but do not have the necessary money left over to pay for other expenses. Plus, there are lenders who offer mortgages with a cashback rebate when you take out a home loan.
How Does Cash Back Mortgage Work?
In a cash back mortgage, the lender gives a lump sum of cash in advance when the mortgage closes. A certain percentage of the property value is also allowed to be rebated at closing. More often than not, this value is 5% of the mortgage amount.
So, if you borrow $100,000 to finance your home with 5% cashback, the lender will provide you with an additional $5000 (5% of $100,000). This means you will get a total mortgage of $105,000. This cash can be used for whatever purpose you want. However, this cashback was initiated to help the buyers who don't have a full 5% of the down payment to pay for their house.
How to Qualify for Cash Back Mortgage?
Before you get a cash back mortgage, the lender will ensure that you are eligible to qualify for such a program. Below is the criteria you need to fulfil to be eligible:
A salaried person or paid by the hour
Applying as an owner-occupier
If you are a self-employed individual and don't have a fixed income coming every month, you may not qualify. Also, if you are a renter, you may not qualify as well.
Disadvantages of A Cash Back Mortgage
Although a cash back mortgage is helpful in many instances, it also has the potential drawbacks that need to be taken care of as well. Following are the drawback or disadvantages of cash back mortgage.
High-Interest Rate: The most significant disadvantage of a cash back mortgage is that you are getting a mortgage at the posted rate rather than the discounted rate, which could result in a significantly larger amount of interest paid over the course of the loan. It's the additional interest that pays for the money that your lender is willing to lend you.
The advertised rate will very certainly cost you nearly twice as much as the cash back amount.
Variable Rates Aren't Accessible: If you were planning on using your cash back to get a variable-rate mortgage, you're out of luck. Variable-rate mortgages do not allow for cash back. When rates are predicted to fall in the near future, many consumers prefer the concept of a variable-rate mortgage.
Clawback Penalty Costs: In addition to paying a higher interest rate, you may be forced to "clawback" the original lump sum of money that your lender granted to you at the prorated amount. This would happen if you sold your home in the future, paid off your mortgage, and then didn't utilise the money to buy a new one.
Not Available to Subprime Borrowers: You must have excellent credit to qualify for a cash back mortgage. The vast majority of lenders will only offer cash back mortgages to individuals with good credit scores. You'll also need a good credit score and a consistent, sufficient income that can be easily demonstrated.
To be qualified for a high-ratio cash back mortgage, you may need an even better credit score.
If you've done everything you can to save for a down payment but still don't have enough, a cashback mortgage may be a viable alternative, especially if you have no money left over to cover the cost of furnishing the home or completing any necessary modifications.
However, there are some disadvantages to cashback mortgages that you should be aware of before applying, as the cost can often outweigh any financial benefits they provide. Find out what works best for you by speaking with a mortgage consultant.
The Bottom Line
At Lionsgate, we specialize in helping people get the extra cash they need, obtain funding for private mortgages, as well as for other real estate transactions. If you are looking to buy land in Canada, get a mortgage or apply for a loan, fill out the form below. Or, You can leave us a message and we will try to connect you with local lenders and sources that best meet your needs.
If you found this article helpful, please share it on your timeline and with someone you care about. Also, visit our blog to read similar helpful articles on finance, real estate, and getting mortgages.