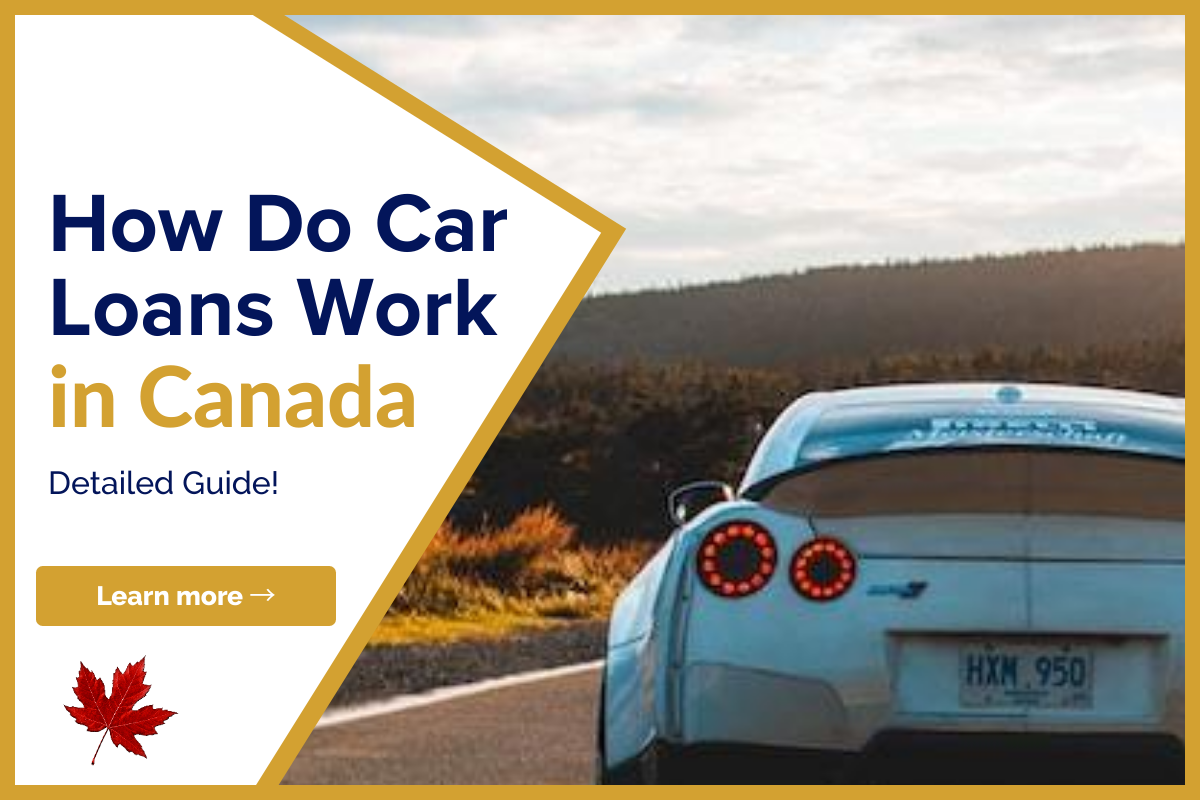 How Do Car Loans Work in Canada?
Now you can listen to our blog post, "How Do Car Loans Work In Canada" while on the go.
A car is one of the most expensive purchases many Canadians have ever made. If you don't have enough money saved up to buy a car outright, you'll need to finance it with a car loan.
Before you start buying a car, understanding common auto loan options is important to ensure you choose the option that best suits your needs and budget.
What is a car loan?
An auto loan is a money borrowed from a bank, credit union, car dealership, or online lender to finance the purchase of a new or used car. Repay the amount borrowed from the auto loan plus fees and interest in regular payments over a certain period of time. If you default on your loan, the lender can get your car back to cover the balance.
Generally, to obtain credit to purchase a car (sometimes called car or vehicle financing), you apply for a loan (or line of credit in some cases) from a financial institution or obtain a loan provided by a car dealer.
Car loans vs Lease
Instead of taking out a car loan to buy a car and eventually own it outright, some people choose to lease. Leasing a car is very similar to renting, but you can use it for a longer period of time. You don't own the vehicle, but you can drive it for the duration of the lease. During this time, you will make monthly payments and cover maintenance costs.
At the end of the term, you have the option to return the car to the dealer and walk away, as long as you do not abide by the terms of the lease and face penalties. Conditions may include annual mileage limits and excessive wear and tear charges. By leasing rather than buying with a car loan, your monthly payments will be lower and you may be able to buy a new car every few years.
However, if your car exceeds the agreed mileage or shows more wear and tear than what the dealer considers "normal", you cannot build an asset on your car and face heavy penalties.
After looking around and choosing the car you want, fill out a car loan application. Applying for a car loan through a dealer is the most common method, but you can also apply for a car loan directly from your bank or partially online.
To get a car loan, you will need to provide a copy of your payslip, income tax return (as proof of income), a valid Canadian driver's license, and other documents.
Car loans eligibility requirements
Auto loan eligibility criteria vary by provider, but you must meet some basic requirements such as:
Be a resident of Canada. Have a Canadian driver's license.
Be of legal age in your state or territory.
Have proof of income (some lenders may have minimum income requirements).
Good credit (although some lenders, such as online lenders, offer auto loans to people who have had bad credit in the past).
Before you buy a car loan, you can get pre-approval from your bank. Authorization may or may not be expedited at dealers. The lender will need to verify your information and run a credit check to make sure they can process your car loan payment. This may take hours or days.
Interest fee
To ensure you get a reasonable loan offer, it's a good idea to know the total interest payments over the life of the loan.
Many banks and lenders have car loan calculators on their websites where you enter details such as car price, interest rate, and loan term. The calculator will show you how much your monthly payment will be and the total amount of interest you can pay over the life of the loan.
Loan conditions
Another important aspect when looking for a car loan is the term of the loan. In Canada, auto loan terms typically range from 36 to 72 months, with some terms as long as 84 months. Choosing a shorter term will result in higher monthly payments, but will save you money in the long run. The longer the term, the lower your monthly payments, but the more interest you pay. That means your car may cost more than you expected.
Where to get a car loan in Canada
There are three main places to get a car loan in Canada.
Through a bank or financial institution:
Car loans from banks tend to have higher interest rates than loans from dealers, but some banks do not require a down payment. This is often an advantage over dealer car loans, which scale back the loan size because you have to put money in a deposit. If you already have a relationship with a bank, you may be eligible for a better rate or reduced fees.
Direct from your dealer:
Many car dealerships can arrange credit through the car manufacturer's financing department or arrange loans on your behalf with one or more banks so that they can offer multiple loan offers. Car dealership loans may have higher interest rates than if you apply for one at the bank yourself, but you may have to pay a down payment.
From Online Lenders:
Finding a car loan online is usually an option for buyers who cannot get credit from banks or dealers due to poor creditworthiness. Unfortunately, these less traditional auto loans can have higher interest rates and more difficult to manage car payments.
Need Some Extra Cash to Help Your Finances? Try Lionsgate!
Are you struggling with your financial needs and need some extra cash? Lionsgate can help. Just fill out the form below, letting us know all your money or mortgage requirements, and we will find the best lender for you. Amazing thing? The process is free, and you can quit it at any time.
We have a team of experts that analyze your requirements and pick the best lender for you with prudent advice.
Note: Please give your authentic information while completing the form below.
Please share this article on your social media profiles if you found it helpful. Also, visit our blog to read similar helpful articles on finance, real estate, and getting mortgages.