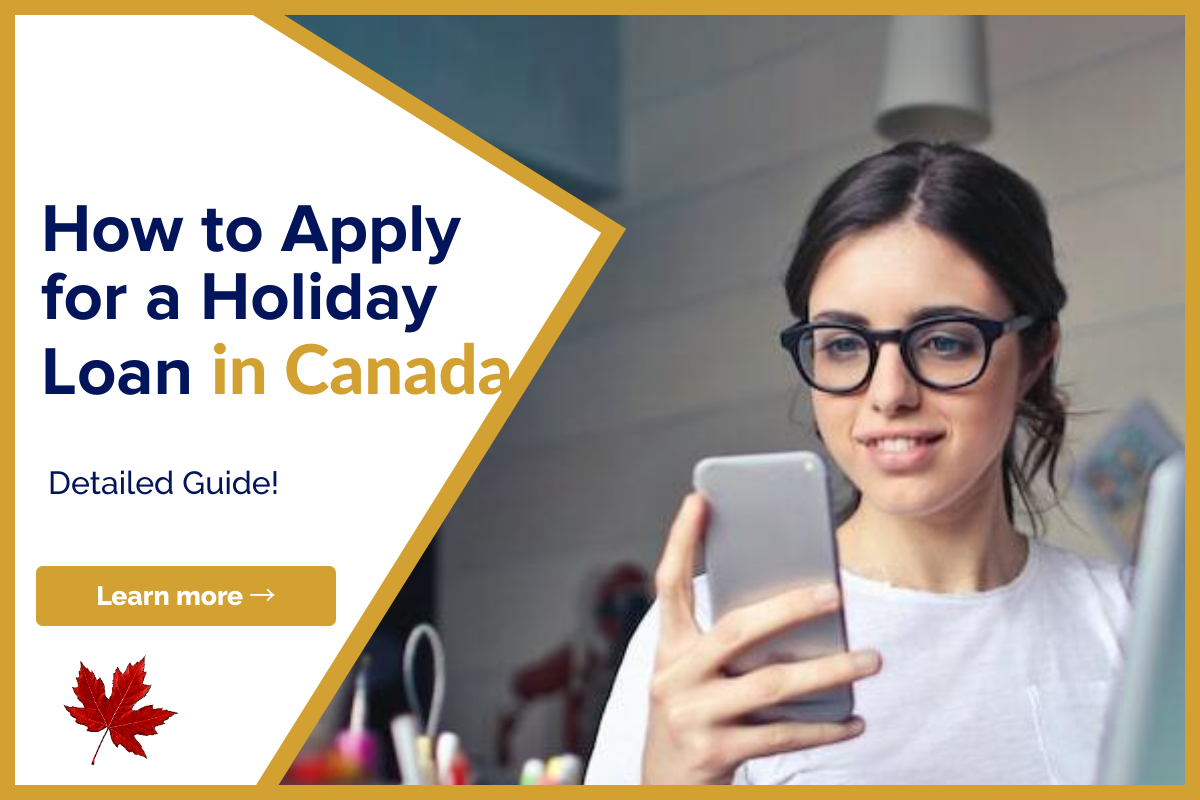 How to Apply for a Holiday Loan in Canada
Now you can listen to our blog post, "How to Apply for a Holiday Loan in Canada" while on the go.
The holiday season is fast approaching and you may be thinking about taking out a loan to fund your holiday expenses. Applying for a holiday loan in Canada can be a straightforward process if you know what to expect and are prepared with the necessary documentation. Here's a step-by-step guide on how to apply for a holiday loan in Canada.
Determine Your Budget
Before applying for a holiday loan, it's important to determine your budget. Consider how much you need to borrow to cover your holiday expenses and how much you can afford to repay each month. Use a loan calculator to estimate your monthly payments based on the loan amount, interest rate, and term.
Research Lenders
There are many lenders in Canada that offer holiday loans, so it's important to research your options to find the right one for you. Consider the interest rates, fees, loan terms, and eligibility requirements of each lender to determine which one is the best fit for your needs.
Check Your Credit Score
Your credit score plays a significant role in your ability to qualify for a loan and the interest rate you'll receive. Check your credit score before applying for a holiday loan to ensure it's in good standing. If your credit score is low, consider taking steps to improve it before applying for a loan.
Gather Your Documentation
When applying for a holiday loan, you'll need to provide documentation to verify your income, identity, and creditworthiness. Common documents required include:
Proof of income (pay stubs, tax returns, etc.)
Proof of identity (government-issued ID)
Credit report
Bank statements
Proof of address (utility bill, lease agreement, etc.)
Submit Your Application
Once you've chosen a lender and gathered your documentation, it's time to submit your application. Many lenders allow you to apply online or in-person. Make sure to complete the application accurately and honestly and provide all necessary documentation.
Await Approval and Funding
After submitting your application, the lender will review it and determine if you qualify for a loan. If approved, the lender will provide you with a loan offer that outlines the loan amount, interest rate, and repayment terms. Review the loan offer carefully and make sure you understand the terms before accepting it.
Once you've accepted the loan offer, the lender will provide you with the funds. The timing of funding can vary among lenders, but many provide same-day or next-day funding.
Applying for a holiday loan in Canada doesn't have to be a daunting process. By determining your budget, researching lenders, checking your credit score, gathering your documentation, submitting your application, and awaiting approval and funding, you can secure the loan you need to fund your holiday expenses. Just remember to borrow responsibly and choose a reputable lender with a history of providing quality loans and customer service.
Make Timely Repayments
Once you receive the funds from your holiday loan, it's important to make timely repayments to avoid late fees and damage to your credit score. Set up automatic payments or reminders to ensure you make your payments on time. If you experience financial hardship or are unable to make a payment, contact your lender to discuss your options.
Consider Loan Insurance
Some lenders may offer loan insurance to protect you in the event of unexpected events, such as job loss or illness. Consider whether loan insurance is a good option for you and whether the added cost is worth the peace of mind.
Review Your Credit Report
After you've paid off your holiday loan, review your credit report to ensure it accurately reflects your payment history. If you notice any errors or discrepancies, contact the credit reporting agency to have them corrected.
Conclusion
In conclusion, applying for a holiday loan in Canada can be a straightforward process if you follow these steps. Determine your budget, research lenders, check your credit score, gather your documentation, submit your application, await approval and funding, make timely repayments, consider loan insurance, and review your credit report. By taking these steps and borrowing responsibly, you can enjoy a stress-free holiday season without worrying about the financial burden.
Need Some Extra Cash to Help Your Finances? Try Lionsgate!
Are you struggling with your financial needs and need some extra cash? Lionsgate can help. Just fill out the form below, letting us know all your money or mortgage requirements, and we will find the best lender for you. Amazing thing? The process is free, and you can quit it at any time.
We have a team of experts that analyze your requirements and pick the best lender for you with prudent advice.
Note: Please give your authentic information while completing the form below.
Please share this article on your social media profiles if you found it helpful. Also, visit our blog to read similar helpful articles on finance, real estate, and getting mortgages.