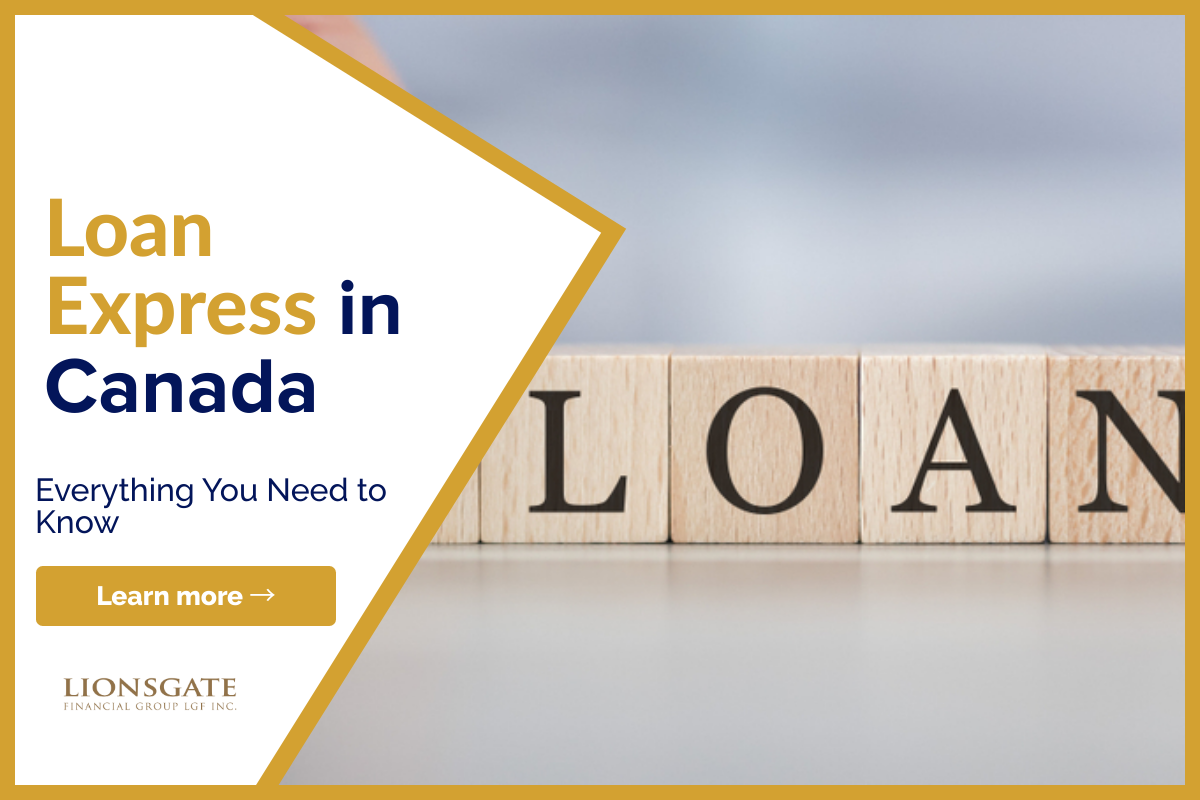 Loan Express: Everything You Need to Know
Now you can listen to our blog, "Loan Express: Everything You Need to Know" while on the go.
Loan Express is a payday loan company based in Canada that was founded in 2006. They have over 15 years of lending experience and know-how to get you a cash advance quickly. They offer these loans in the form of modest loans with a 14-day repayment period. Also, they accept applications 24 hours a day, 7 days a week, so you can apply whenever you need money.
People from all walks of life, including those with bad credit, are welcome to apply with Loan Express because of their minimal requirements. Loan Express will get you the money you need, no matter where you are in Canada, whether you need it for an emergency, a large purchase, or simply to make ends meet.
How Does Loan Express Help You Get a Payday Loan?
Applying for a payday loan is a rather straightforward procedure. Depending on how well you've prepared, most applicants take between 5 and 20 minutes to complete the application form. The entire application process at Loans Express is completed online. There is no need to queue at a branch or go through any official procedures. Simply fill out the following information on their 1-page online application form:
Personal Identification — Your name, address, contact information, and SIN number will be required.
References — When applying, you will be asked to give references. They could be a relative or a friend. You'll need to offer their full name as well as their phone number.
Income Details — Depending on your source of income, you'll be required to supply information such as how much you earn, who pays you, and so on.
Banking Information for Direct Deposit — Bank name, transit number, and account number.
You will receive your requested funds the next working day if your application is granted. If your bank supports it, you can also use Loan Express's online bank verification. You will be able to get your loan by e-transfer within 5 minutes of signing your loan agreement if you use this option.
What Do I Need to Qualify for a Payday Loan with Loan Express
Payday lenders, on the whole, have fairly lenient restrictions. To qualify for a loan with Loans Express, you must meet the following conditions.
You must be at least 18 years old to participate.
You'll need a bank account that's been open for at least 30 days.
Have a regular source of income that is put straight into your bank account.
Keep in mind that the amount you are eligible for is based on your income. For example, even though you require $700, you may only be eligible for $300.
What Type of Income Does Loan Express Accept? 
Loan Express accepts a variety of income sources.
Loan Express takes revenue from a variety of sources in addition to regular employment income, such as Canada Child Benefit (CCB), Pension, Disability benefits, and any other government benefits. These payments, however, must be made via direct deposit and must be made on a regular basis in order to be accepted.
Employment income will only be taken into account if you have been employed for at least two months. Some job income may only be considered after you have been employed for at least 6 months, depending on your occupation.
Is it Possible to Get a Payday Loan with Bad Credit?
Payday lenders, in general, do not examine your credit score. To issue you a loan, they merely need to know your employment stability and income level. Payday loans are specifically designed for persons with poor credit. So, if you need a payday loan, don't be concerned about your terrible credit.
What distinguishes Loan Express from other payday lenders?
Loan Express has a distinguishing feature that allows it to provide rapid and immediate loans. This tool enables you to seek and receive a loan at any time and in any amount. To use this function, you must first establish an account with them and complete the required fields.
How Much Does it Cost to Get a Payday Loan with Loan Express?
When taking out a loan with Loan Express, you must be aware of the charges associated, since they might rapidly exceed your budget. In general, you should inquire about the following with your lender.
APR – Knowing how much interest you'll have to pay by the due date is crucial to determining if you can afford the loan. The amount a lender can charge you for a $100 loan varies depending on which province you live in. However, with a 2-week term, it can cost anything from $15 to $25 for every $100 borrowed.
Repayment Term – Payday loans often have a repayment duration ranging from two weeks to a month. Failure to repay your debt within that time frame will result in significant fees.
NSF Fees — If you have any questions about your ability to repay within the payback period, you should know that insufficient funds will result in NSF fees, which you will be charged not only by your bank but also by your lender.  Banks may charge you up to $45 and your lender may charge you up to $50 for this.
Late 
Payment 
Fees
– 
In 
addition, 
your 
lender 
may 
impose 
late 
payment 
fees 
on 
you.
The Bottom Line
At Lionsgate, we specialize in helping people obtain funding private mortgages for land purchases as well as for other real estate transactions. If you are looking to buy land in Canada, get mortgage or apply for a loan, leave us a message and we will try to connect you with local realtors and sourcing for financing.
If you found this article helpful, please share it with someone you care about. Also, visit our blog to read similar articles on mortgages.