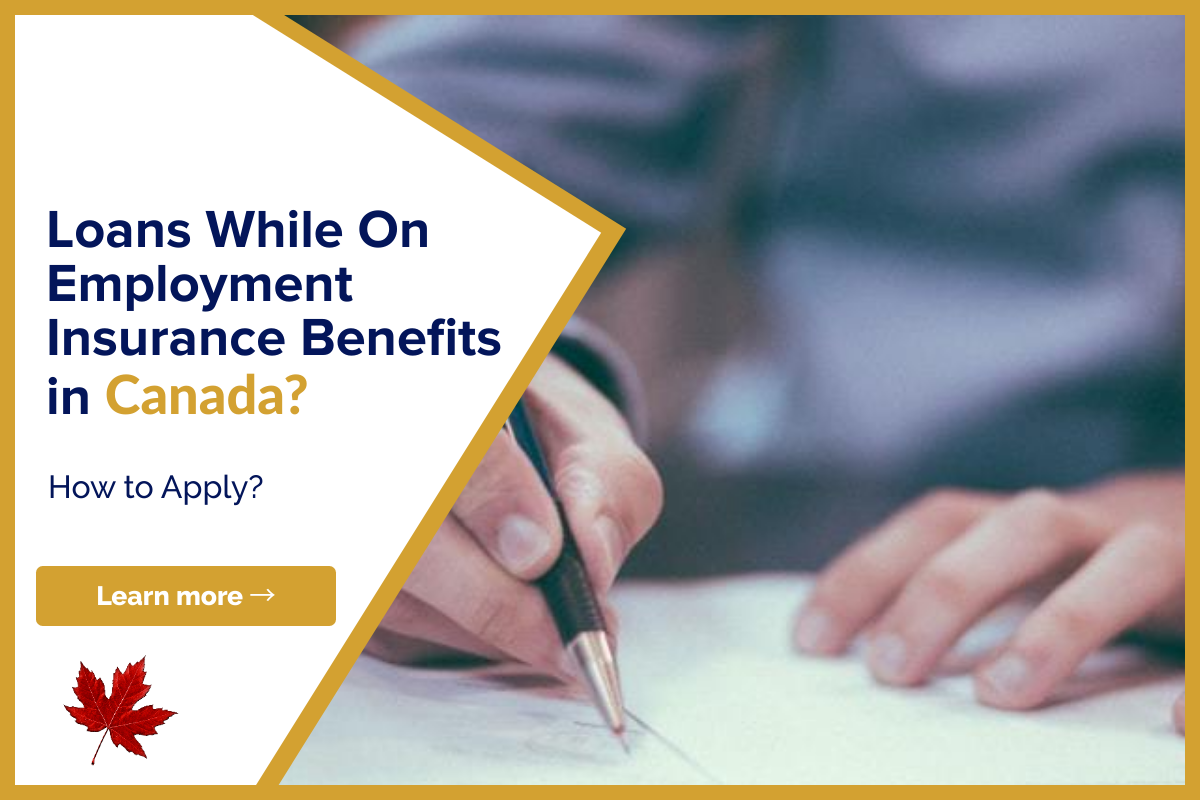 Loans While On Employment Insurance Benefits
Now you can listen to our blog post, "Loans While On Employment Insurance Benefits" while on the go.
While on Employment Insurance benefits, you may find yourself in need of additional funds to cover living expenses. This is when being approved for a loan becomes a necessity. The right type of loan can make a big difference by providing you with your much-needed financial stability.
However, not all loans are created equally, which is why it is important that you know how to choose between them if you want to get better results than what you are currently getting.
There are various types of loans that you might obtain while collecting employment insurance benefits.
Types Of Employment Insurance Loans
Every year, Employment Insurance (EI) helps tens of thousands of Canadians get back on their feet after losing their jobs. Unfortunately, benefits aren't usually sufficient to cover both the expense of daily living and the cost of an emergency or unforeseen incident. EI recipients frequently require additional financial assistance, which is where a loan might help.
Payday Loans For Employment Insurance
You can borrow up to $1,500 with an EI payday loan. This form of loan is often repaid on your next payday, which might be anywhere from one to four weeks away. Rates might range from $25 to $25 per $100 borrowed, depending on where you live.
You'll need to discover a payday lender that takes EI as a type of income in order to qualify for an EI payday loan. You can apply for an EI payday loan online or in person; all you need is proof that you get EI.
Installments EI Loans
An instalment loan is a more inexpensive option. An EI instalment loan may be a preferable option because it has lower rates and longer durations, making repayment easier. Furthermore, while instalment loan lenders have more stringent restrictions than payday lenders, they are far more flexible than banks and other traditional financial institutions.
To be eligible for an EI instalment loan, you must first locate a lender who accepts EI as a source of income. These lenders, on the other hand, will look at your debt to see if you can afford the loan.
Personal Line Of Credit for EI
If you want to get a personal line of credit while on EI, you'll have to find a lender that accepts EI as income. Cash Money and Mogo are two well-known lenders that offer personal lines of credit to EI recipients. This is an excellent alternative because you only pay interest on the amount you utilise. Furthermore, similar to a credit card, you can use the same funds to repay the debt.
EI Auto Title Loan
Another form of loan you can acquire while on EI is a car title loan. Because a car title loan is secured by the vehicle, lenders are more prepared to lend to those with bad credit and unconventional revenue streams. This assures that the lender will be able to recover payments even if you default on the loan. It's crucial to remember, however, that automobile title loans have high-interest rates and short durations, making them difficult to repay.
Advantages of Applying for an EI Loan With Alternative Lender
Convenience: Alternative EI loan providers frequently offer a straightforward and entirely online application process.
Fast Funding: Many EI loan lenders use an automated underwriting method, which means faster approvals and funding. The majority of lenders will fund you by direct deposit or electronic transfer.
Accepts A Wide Range of Borrowers: Alternative lenders typically have lenient restrictions, allowing those with unconventional sources of income and subprime credit to obtain a loan.
Free Instant Loan Quotations: Many lenders offer free instant loan quotes as well. A few questions can help you figure out how much you might be eligible for. Because there is no credit check involved, this is unlikely to harm your credit score.
It is possible to get a loan while on EI; all you need to do is find the correct lender who can and will work with you. Do your homework and you should be able to find a loan and a lender that are perfect for you in no time.
How To Apply For An Employment Insurance Loan In Canada?
A typical bank or lending organisation may rule you out for a personal loan since they base their decisions on variables like your credit score, income level, and whether or not you have a permanent job. If you do not meet their conditions, you will very certainly be rejected. This is why we advocate working with a more specialised lender who accepts non-traditional income sources and consumers with various credit profiles.
How to Obtain an EI Loan
APPLYING FOR AN EI LOAN IN 3 STEPS
Step 1: Assess Your Financial Situation
It's critical to know where you stand with a lender before applying for any loan. Lenders will take into account your income, debt-to-income ratio, credit history, and other financial considerations. You'll know which lenders you'll have a chance with if you analyse your finances before applying for a loan. This will allow you to avoid applying to lenders who have fundamental requirements that you don't meet, avoiding any unnecessary credit checks that could harm your credit.
Step 2: Research Lenders and Request a Loan Estimate
It may be in your best interest to obtain a few loan quotations before deciding to engage with a lender so that you may compare multiple offers. You might save hundreds of dollars in interest and fees by doing so. You can use a loan comparison tool if you're confused about how to go about it or simply don't have the time. To receive numerous loan offers, you only need to fill out one application.
Step 3: Apply for an EI Loan
Simply choose the lender you want to work with after you've studied your alternatives. To complete the application, you may need to supply more information. The lender will provide you with the monies once you've been accepted.
Employment Insurance (EI) is definitely not something you expected or wanted, but that's the thing about work, life, and money: they're all unpredictable, even when you think you've got it all figured out.
The Bottom Line
At Lionsgate, we specialize in helping people get the extra cash they need and obtain funding for private mortgages, as well as for other real estate transactions. If you are looking to buy land in Canada, get a mortgage or apply for a loan, fill out the form below. Or, You can leave us a message and we will try to connect you with local lenders and sources that best meet your needs.
If you found this article helpful, please share it on your timeline and with someone you care about. Also, visit our blog to read similar helpful articles on finance, real estate, and getting mortgages.