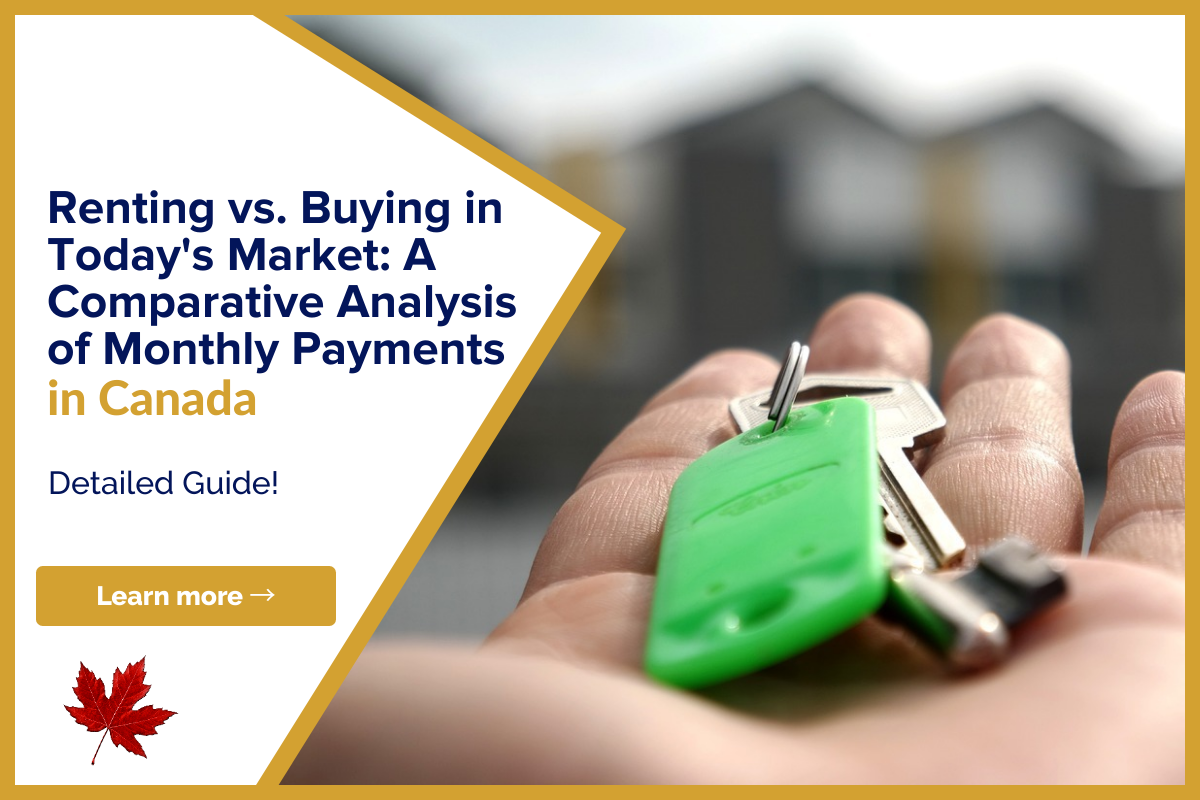 Renting vs. Buying in Today's Market: A Comparative Analysis of Monthly Payments
A recent study has investigated the cost differences between renting and buying comparable housing in select Canadian markets, revealing that the two options are nearly on par in terms of monthly payments.
Market Comparisons: Rental vs. Mortgage Payments
According to the Zoocasa report, in 11 different Canadian markets, the disparity between renting and buying was less than $500 per month. However, the report points out that no market is more affordable to buy in than to rent. The regions where rental and mortgage payments were relatively similar were all outside of Ontario and British Columbia.
For example, in Winnipeg, the average monthly rent was $1,475, while the calculated average mortgage payment was $1,493, resulting in a mere $18 difference. Similarly, in Quebec City and Regina, the average rents were slightly more affordable than the mortgage payments, with differences of $54 and $148, respectively, per month.
Important Considerations and Cost Exclusions
It is essential to note that the study did not factor in other expenses such as utilities, maintenance, or property taxes, which would affect the overall affordability of renting versus buying.
Contrasting Findings from a 2021 Royal LePage Survey
Interestingly, the Zoocasa report contradicts a 2021 survey by Royal LePage, which found that, on average, the cost of homeownership was less than renting a comparable housing unit. This contrast could be attributed to the impact of record-low interest rates that homeowners were benefiting from at that time.
Analyzing Markets with Significant Differences
In some markets, the contrast between renting and owning was more pronounced. The most significant payment difference was identified in Surrey, B.C., where the average mortgage payment exceeded the cost of renting by $2,639. Similar substantial gaps were observed in the Ontario cities of Burlington and Brampton.
Methodology of the Study
The Zoocasa study sourced average rental rates from Rentals.ca and calculated mortgage payments based on average house price data from the Canadian Real Estate Association. The calculations assumed a 20% down payment and an amortization period of 30 years with a 5.04% interest rate.
Bank of Canada's Benchmark Rate Forecast
On a separate note, the Bank of Canada's benchmark interest rate is predicted to remain at its current 22-year high of 5.00% for the rest of the year, according to a survey of 30 financial market participants. This projection contrasts with the bond market pricing, which indicates a probability of a quarter-point rate hike at the Bank's September meeting.
Canadian Job Vacancy Rate Trends Down
Canada's job vacancy rate declined to a two-year low in May, with the number of unfilled positions dropping to 759,000. The job vacancy rate fell to 4.3%, down 0.1% from the previous month, and 1.5 percentage points lower than the previous year.
U.S. Fed's Interest Rate Hike
The U.S. Federal Reserve raised its benchmark borrowing costs to the highest level seen in more than 22 years. The Federal Open Market Committee (FOMC) set the fed funds rate at a target range of 5.25% to 5.5%. Federal Reserve Chairman Jerome Powell indicated that future decisions on rates would depend on carefully assessing incoming data and its impact on economic activity and inflation.
In conclusion, the affordability of renting versus buying comparable housing in Canada varies across markets. Potential homebuyers should consider their financial situation and weigh all costs involved before making a decision. Additionally, keeping an eye on the economic landscape, interest rates, and employment trends can offer valuable insights for prospective homeowners or renters.
Need Some Extra Cash to Help Your Finances? Try Lionsgate!
Are you struggling with your financial needs and need some extra cash? Lionsgate can help. Just fill out the form below, letting us know all your money or mortgage requirements, and we will find the best lender for you. Amazing thing? The process is free, and you can quit it at any time.
We have a team of experts that analyze your requirements and pick the best lender for you with prudent advice.
Note: Please give your authentic information while completing the form below.
Please share this article on your social media profiles if you found it helpful. Also, visit our blog to read similar helpful articles on finance, real estate, and getting mortgages.