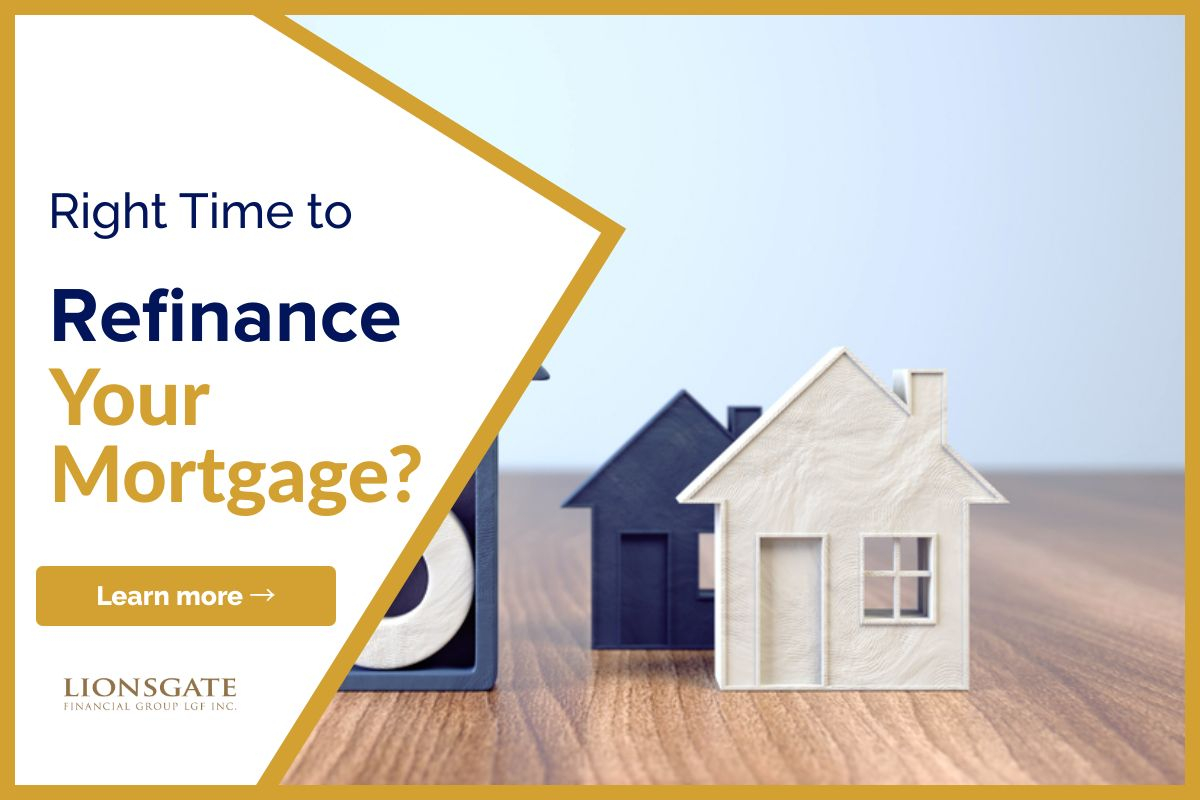 Right Time to Refinance your Mortgage
Now you can listen to "Right Time to Refinance your Mortgage" while on the go.
The basic meaning of the term "Refinancing" is that you trade your old mortgage for the latest one or most probably get a new mortgage to replace the present loan. In simple terms, when your banker settles your old mortgage with the new one, this is called refinancing.
Generally, people refinance their mortgages to decrease their interest rates and lower their mortgage payments so that they can save thousands in mortgage interest. However, that is not the only cause to refinance a mortgage. You can also refinance a new loan term to pay off your house or cash out your home equity.
The Right Time to Refinance your Mortgage
As a rule of thumb, when refinancing saves you balance, pays off quickly, and helps you build equity; it is the right time to refinance your mortgage. People having new mortgages are able to get an advantage from refinancing if the rates get down.
When mortgage rates go down, it is the time most homeowners refinance their mortgages. However, that's not always the right idea as the refinance activity can go up dramatically as seen last year. So, at this time, refinancing your mortgage is a risk.
Evaluate if you can refinance your interest rate by one-half to three-quarters of the point of percentage; it decreases your monthly payment significantly. However, be sure that your total monthly savings equalize the cost of refinancing. It might be a bad idea if you plan to take a step in upcoming years that provides you a little time to retrieve the cost.
You May Also Like: Should You Refinance Your Mortgage
Refinancing a mortgage is not about the interest rates only; it is also about your credit and being efficient enough to compete for an accurate refinance loan. Add to this, the market influencers, who figured interest rates of mortgages, including the income on long-term repository connections and the best rates with the best credits.
Therefore, it is most important to consider how long you need to stay in your home, how much equity you have, your financial goals, and all financial conditions to refinancing before you even decide on it.
How Does Refinancing Your Mortgage Woks?
There are numerous methods to refinance your mortgage. Your goal must be to find out the right loan option for yourself. You may find it good to have a fixed-rate loan rather than an adjustable-rate mortgage. You may also need to lessen the time of your loan from a thirty-year to a fifteen-year and prevent yourself from a huge amount of interest.
Generally, most homeowners choose a direct rate and refinance term that reduces their interest rate and provides a comfortable repayment method. Besides, some people want a lower monthly payment to use the rest of the money for other expenditures, such as their grocery expenses, college tuition, or a conveyance loan.
Types of Refinance Mortgages
There are three types of refinancing mortgages for you which are Rate-and-term, cash-out, and cash-in. It depends on your personal finance which loan option is best for you. We discuss all three types in detail to let you make an educated decision.
1.    Rate-and-Term
In rate-and-term finance, the loan term is the extent of the mortgage. It lets the homeowners switch their current rate of loan's mortgage, loan term, or even both. Rate and term refinancing save you the money as you can choose either a lower payment method or paying off less interest all over the procedure. A lower mortgage rate is a shorter loan term.
However, if you choose to refinance a shorter loan term, it will extend your monthly payments. It is because you are paying off all amount in a lesser time. But, since you are reducing years of payments, you deposit more money alongside. Mostly, refinanced are rate-and-term refinances because people like to choose it specifically when mortgage rates get down.
2.    Cash-out
Your home equity is the goal of cash-out refinance. Home equity is significantly a portion of your own home. But, one thing you have to keep in your mind that equity is not liquid cash. To reach it, you need to get a loan against your home's value. This term is called a cash-out refinance.
They may offer a lower interest rate with a new loan in a cash-out refinance than the old loan. But you have to keep it your mind that your main goal is to create liquid cash. Therefore, taking a lessen interest rate is not needed. Moreover, Cash-out mortgages are riskier for the bank than a rate-and-term refinance mortgage, so bankers need more stringent approval standards.
3.    Cash-in
The term of cash-in refinance mortgages is the opposite of cash-out refinancing. In cash-in refinance, the homeowner takes all closing cash to pay off the loan money and lessen the bank's amount. That is why this term concludes the lesser mortgage rate and a shorter term of the loan, or both conditions can be applied.
Besides, there are various reasons for homeowners to choose the process of cash-in mortgage to refinance. Still, the most established reason is to get lesser interest rates provided only at lesser loan-to-value rations.
Where should you Refinance?
It is not an easy job to get rate quotes and entire loan applications. But thanks to the numerous online bankers this is possible now. Whether you select an online application or a traditional approach, it is crucial to get quotes from several lenders before deciding. Not only that, your small savings can convert into monthly payments for years.
Read More: Best Loan Options in Canada
Before refinancing your mortgage, make sure that you are selecting an online lender to get a free, no-obligation quote to help you out. Also, keep a check while implementing your decision correctly. They can have variability of the interest rate to lower the rate.
The Bottom Line
Refinancing a mortgage is a beneficial financial move for several homeowners, specifically if they required more than mortgage relief, which is always available. However, it is not an easy step for beginners as not every refinance makes sense at all. Therefore, you should consult some experts or make sure to consider all your options before making any decision.
If you are still perplexed about the idea of mortgage and when to refinance, you can always reach out to us and we will analyze your particular situation and your credit score. After this, we will let you know the best possible options available for you and which one you must choose.
So, if you are seeking expert advice with your refinancing, contact us and we will be at your service, even before you know it.