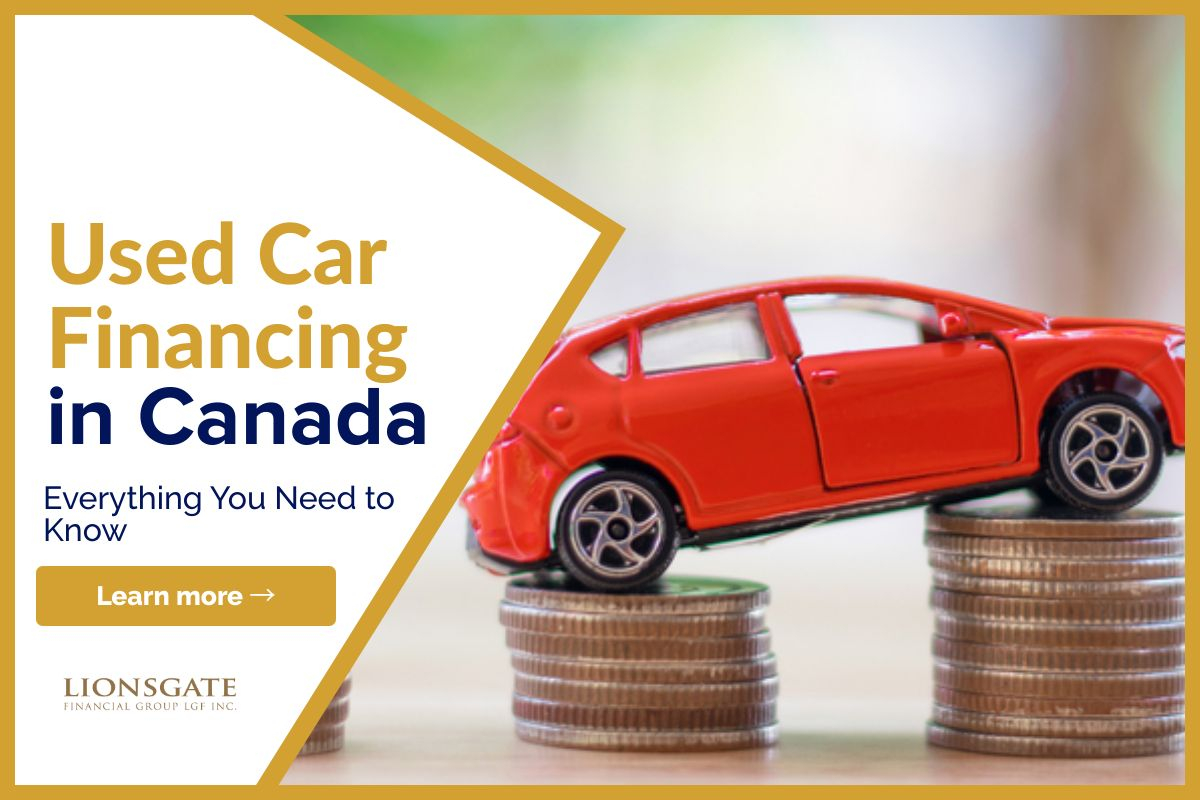 Used Car Financing in Canada
Now you can listen to our blog, "Used Car Financing in Canada" while on the go.
Are you considering financing a secondhand car? If that's the case, you're probably wondering how it works. Is it true that I am eligible? What's the best way to get a used auto loan? Is it preferable to leasing? The good news is that we've got everything you need right here. This in-depth article will walk you through the entire process of used car financing so you can decide if it's suitable for you.
What is the procedure for used car financing?
Because purchasing a new car can be fairly costly these days, financing a used car is a wonderful option to explore. Financing a used automobile is taking out a loan to cover the cost of the vehicle so you don't have to pay it all at once. You can accomplish this in a number of various methods, including through a dealership, a bank/credit union, or online, which we'll go over in more detail later.
How much should I spend per month on a used automobile loan?
The 20/4/10 rule is a decent rule of thumb when it comes to sensible vehicle financing. According to this theory, you should save at least 20% for the down payment, finance for four years, and maintain your monthly payments at roughly 10% of your total monthly income. Some contacts may be a little longer, which is fine in some instances – just make sure it works for you. Don't forget to factor in the car's entire operating costs to make sure everything fits into your budget.
What do I need to get a used auto loan?
When it comes to financing a used car, knowledge is your best ally. Gather the paperwork you'll need for the trip, including proof of address and proof of income, to ensure you have everything in order. Then do your research – know your credit score before applying, research lenders, evaluate different used vehicle financing choices, and even apply for a used car loan before you start hunting for a car (more on that later). Another critical component of this is learning to spot red flags, such as loan markups and hidden costs.
What steps do I need to take to get pre-approved for financing?
Getting pre-approved financing before you even set foot in a vehicle, whether you have good or bad credit, is a good place to start. To ensure you're obtaining the best rate, shop around to two or three lenders, starting with your own bank or credit union. Once you've found the one that's appropriate for you, all you have to do now is apply for auto loan pre-approval and you're good to go. You can also get pre-approved through a dealership before you start looking at their inventory.
Where do I begin my search for a vehicle to purchase?
Begin by looking up your local used automobile dealerships online and browsing their available inventory. Another alternative is to look through classified websites such as autoTRADER.ca and Kijiji Autos. Whatever vehicle you're interested in, make sure you investigate it thoroughly: look at it in person, test drive it, and obtain a complete vehicle history report.
What's the best way for me to finish my paperwork?
It's time to seal the deal now that you've found the car of your dreams. Sign the loan contract with your lender or through the dealership, set up monthly withdrawal payments (the first payment will most likely be due within 30 days), and make sure you understand the financing terms of your agreement. Now is the moment to ask any queries you might have!
Sign the bill-of-sale contract, make sure you have evidence of insurance (a copy of which should be maintained in the glove compartment at all times), and fill out your registration details, including the license plates.
Should I buy a used car or lease one?
The distinction between financing and leasing an automobile is comparable to the difference between renting and owning a home. Leasing is similar to renting in that you enter into a contract with the dealership and agree on a monthly payment schedule and time frame for utilizing the vehicle. Because you're not paying to own the vehicle at the end of it all, leasing can provide lower monthly payments and shorter durations. However, there are limitations to this option, such as a kilometer/year limit. In used vehicles, leasing is less prevalent, though not unheard of.
What's the best way to get a used auto loan?
With so many options available, it's critical to figure out which one is right for you and fits into your budget. So, how does a car loan for a secondhand automobile work? Let's look at the possibilities.
Banks or credit unions If you want to receive a loan from a bank or credit union, you can get pre-approval (as previously discussed) to save time when closing the deal. While it may take a little more effort on your part, you can rest assured that you're doing your homework and receiving the best deal for you and your unique circumstances. If you're buying privately, it's also a wonderful alternative.
Loans obtained through a dealership work in the same manner that bank or credit union loans do, with the exception that the dealer acts on your behalf. They send your application to several lenders in order to find you the best offer. While it saves you time and energy, you lose control over the process compared to if you did it yourself.
Online organizations like Canada Drives can be an excellent way to secure financing, especially if you have a bad credit score. Fill out an application to connect with dealer partners who can work with your terms to get you into a vehicle — on time and on budget.
You May Also Like: Buy A House With No Down Payment Canada
The Bottom Line
There you have it: a detailed guide to financing a used vehicle in Canada. Remember that the most important aspect of this entire process is to ensure that you have all (and we mean ALL) of the information you require to ensure that you have made the best option possible. Best of luck!
At Lionsgate, we specialize in helping people obtain funding private mortgages for land purchases as well as for other real estate transactions. If you are looking to buy land in Canada, get a mortgage or apply for a loan, leave us a message and we will try to connect you with local realtors and sourcing for financing.
If you found this article helpful, please share it with someone you care about. Also, visit our blog to read similar articles on mortgages.