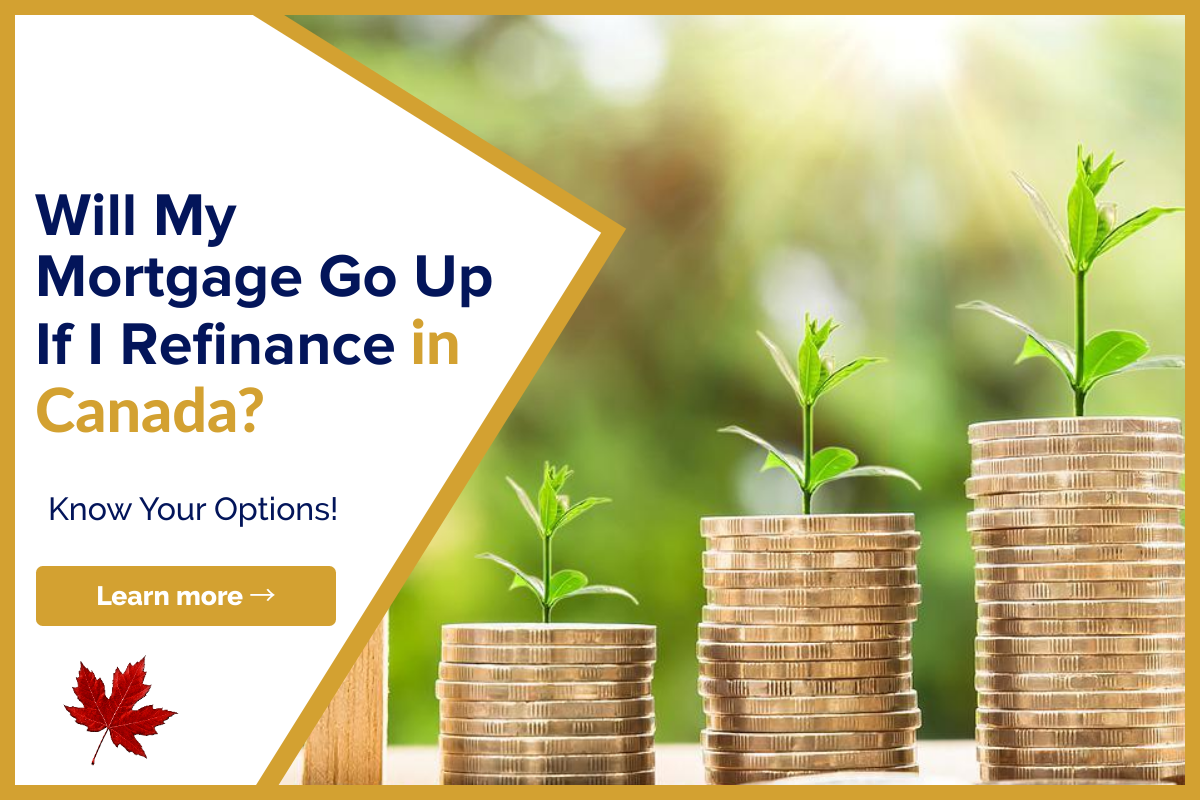 Will My Mortgage Go Up If I Refinance?
Now you can listen to our blog post, "Will My Mortgage Go Up If I Refinance?" while on the go.
Refinancing often sounds like a terrific solution to lower your monthly mortgage payments and provide extra cash for other expenses. When assessing the benefits and drawbacks of a refinance, don't forget to consider your net worth.
According to some experts, refinancing should only be done when it would result in a cheaper interest rate, a shorter loan term, or both—but they aren't the only benefits. For instance, even if it means starting over with a brand-new 30-year loan, you could need temporary relief from a lower monthly payment.
You may be able to access your home's equity through refinancing, or you may be able to get rid of an FHA-backed loan and the associated mortgage insurance payments.
How Will Refinance Affect my Monthly Mortgage Payments?
A refinance will often have an impact on your monthly mortgage payment. However, the type of refinance you select and your specific financial objectives will determine whether the amount increases or decreases.
Term-and-Rate Refinancing: By locking in a more advantageous interest rate, decreasing the term of their loan, and paying less interest over time, many homeowners choose to refinance to lower their mortgage costs. The monthly mortgage payment will be impacted in both of these situations.
Your monthly payments will drop if you lock in a lower interest rate. Your monthly payment amount will probably increase if you shorten the loan's duration (say, from 30 years to 15 years), but you'll pay less interest throughout the loan.
Cash-out Remortgage: With a cash-out refinance, you can increase the loan sum in exchange for the ability to cash out your home equity. The increased principal amount will affect your monthly mortgage payment even though you might not be changing your interest rate during this procedure.
What Happens During a Cash-Out Refinance?
You replace your current mortgage with a larger mortgage when you refinance with cash out. You will have money left over after paying off your current mortgage, which you might spend. How much equity you have in your house will determine how much you can borrow through a cash-out refinance.
Your home's worth and the sum of your mortgage payments determine how much equity you have. Since your lender will only consider the appraised worth of your property, you will need to obtain a home appraisal. The equity you have in your property is the sum of its market value less any debts attached to it, such as a mortgage.
This is due to the fact that you will have to settle this loan when you sell your house, leaving only your equity. You can borrow money using the equity in your property as collateral. By doing this, you can access your home equity without having to sell it. If not, you can access your home equity only when you sell it.
Your debt will eventually go down if you make mortgage payments. If the value of your home stays the same, this increases your home equity. However, your home equity is also impacted by its value. Your home equity grows if the value of your residence rises.
This is because if you sold today, you could achieve a higher price while maintaining the same level of mortgage debt attached to the property. Your home equity will fall if home values decline. In situations where your house value declines more than your mortgage principle payments, your home equity may drop even though you are making regular mortgage payments.
You are able to borrow 80% of the value of your home with a cash-out refinance. Your loan-to-value (LTV) ratio, which takes into account both the mortgage balance and the amount you intend to withdraw, is also known as this. The LTV ratio increases as your loan grow in proportion to your house's value.
How Much Money Can I Borrow with a cash-out Refinance?
For a cash-out refinance, the maximum LTV ratio is 80%. You might not be able to obtain an 80% LTV depending on your credit and salary. Your lender may limit the maximum LTV allowed if you have poor credit.
For illustration, suppose your house is worth $500,000, and you owe a $300,000 mortgage. Given that $300,000 is split by $500,000, your current LTV is 60%. You can borrow up to 20% of the home's worth, or $100,000, with a maximum LTV of 80%. You can refinance your mortgage for $400,000, settle your $300,000 existing mortgage, and take out $100,000 in cash.
Use our mortgage refinance calculator to determine how much you can borrow, how a change in mortgage rates will impact your monthly mortgage payments, and how much home equity you can access.
Can Someone With Bad Credit Get a Cash-Out Refinance?
If you have bad credit, you can still refinance your mortgage. However, you might only be granted a portion of what you requested, and your interest rate might be greater. Since you are getting a new mortgage to replace your previous one, you must still meet the lender's minimal credit score standards. You'll also need to pass the stress test when refinancing your mortgage.
Getting approved for a cash-out refinance with a conventional bank may be challenging if you have poor credit. A private mortgage or a monoline lender are both options for refinancing, but be aware that they may impose hefty fees and interest rates. You should work to enhance your credit as soon as possible if you plan to refinance your mortgage in the future.
Need Some Quick Cash? Let Us Help!
Are you struggling with your financial needs and need some extra cash? Lionsgate can help. Just fill out the form below, letting us know all your cash or mortgage requirements, and we will find the best lender for you. Amazing thing? The process is free, and you can quit it at any time.
We have a team of experts that analyze your requirements and pick the best lender for you with prudent advice.
Note: Please give your authentic information while completing the form below.
If you found this article helpful, please share it with someone you care about. Also, visit our blog to read similar helpful articles on finance, real estate, and getting mortgages.