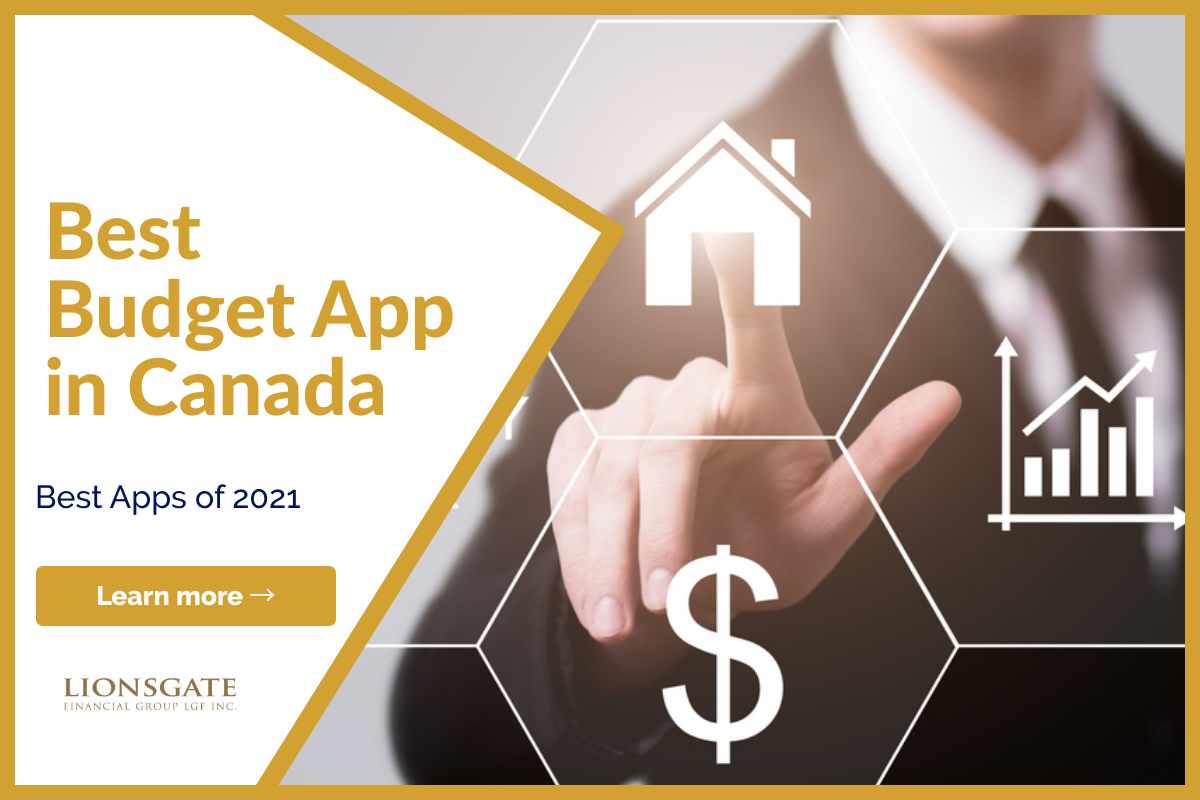 Best Budget App in Canada in 2021
Now you can listen to our blog, "Best Budget App in Canada in 2021" while on the go.
Budgeting has become inevitable for everyone nowadays. After earning money, this is the second important factor of good financial life. The best part? Almost everyone likes to prepare a budget for their daily routine. But there is a catch: Unless you are a financial expert, budgeting can be gruesome for you.
However, there is a solution to it too and that is called 'budgeting apps'. As already mentioned, budgeting is difficult because you have to manually enter all of your spending and income into a spreadsheet on a computer or use pen and paper. But now, thanks to the widespread use of cell phones, keeping track of your finances has never been easier.

The top budgeting, personal finance, and money management applications in Canada can assist you in saving money, growing your wealth, understanding how your money is spent, and achieving your financial goals.
Even better, many of these budgeting apps are free to download on iPhones and Android phones, so you don't have to invest anything to get a handle on your expenses.
Budgeting Apps for Free
These budgeting applications are free to use and can be found on the App Store and Google Play.
1. Mint leaves
With over 20 million users, Mint is the most popular free budgeting program. The software provides you with a platform to examine all of your financial accounts in one location, allowing you to keep track of your spending and create savings goals automatically.
The Mint app makes budgeting simple and sends you notifications about unexpected charges and upcoming payments. It backs all of Canada's major banks.
Are you concerned about the safety of your account? Mint employs the same 128-bit SSL encryption employed by banks.
2. KOHO
KOHO is a reloadable Visa card and app that may be used as a prepaid debit card, a money-saving app, or a budgeting tool. It is available on iPhone and Android and is free.
The following are some of the advantages of using the KOHO app and card:
Effortless budgeting with real-time insights into your spending and savings (daily, weekly, and monthly).
Automatically saves your extra change using the roundup feature.
On all your purchases, you'll get 0.50 percent to 2% cashback.
On your full balance, you will get a 1.20 percent interest rate.
You can establish personal and joint savings goals, and the app will show you how to achieve them.
Pay your bills and receive payments, such as paychecks, directly.
Financial guidance is provided at no cost.
It's an excellent budgeting app for couples with joint accounts.
A portion of your paycheque can be accessed a few days early.
The KOHO budgeting software isn't like other budgeting apps. It can do a lot more than that, and it can nearly completely replace your bank. In the first three weeks of using the app, the average KOHO user is estimated to have cut their spending by 15% and saved about $500!
3. Wally App for Budgeting
Wally is a simple personal financial app for iPhones and Android devices. It is completely free and has garnered excellent reviews in a number of nations. It's simple to keep track of your costs, scan receipts, create budgets, and set objectives using this app.
In the future, they want to offer an optional premium service (such as currency conversion) for $0.49 to $4.99. For the time being, all of their services are free.
Apps for Budgeting That Aren't Free
The apps listed below are worth checking out if you're seeking for a premium budgeting tool that covers the essentials and more!
4. YNAB
YNAB is a premium finance app that elevates budgeting to new heights. The app is one of the greatest budget apps for iPhones since it follows four main rules:
Rule 1: Every dollar should have a job. This is comparable to the cash envelope technique (without the paper envelope), where you designate each dollar to a task in your various spending categories and then carry out your plan throughout the month.
Rule 2: Accept your genuine costs. The software assists you in saving for significant and infrequent expenses so that you are not forced to break the bank when calamity hits.
Rule 3: Be flexible and roll with the punches. As you have a better understanding of your spending habits, you may quickly change your budget.
Rule 4: Let your money mature. Get in the habit of saving and spending less than you earn.
The YNAB budgeting program, according to its website, can help beginner budgeters save $600 in their first two months and over $6,000 in their first year.
For the first 34 days, YNAB is completely free. It costs $7 per month or $84 per year after that.
5. Good Budget
Goodbudget is a budgeting app with free and paid options. The software uses the envelope budgeting method and provides the following features:
Budgets can be synced and shared among several devices and family members.
Save money for significant purchases over time and pay down debt.
Make a budget and keep track of it.
You may use Goodbudget on your computer, Android, or iPhone. The paid subscription costs $6 per month or $50 per year and includes limitless envelopes, device syncing, and 7 years of history.
6. Recipient
Spendee, like Good Budget, offers a free and premium plan. You may link your bank accounts and see your entire financial picture in one location. It is simple to manually enter the information if you spend cash.
The software gives you a visual snapshot of your finances and helps you create sensible budgets. It allows family members to share information, supports multiple currencies, and notifies you of upcoming bill payments and budget overruns.
Spendee is available in two paid versions: $14.99 and $22.99 each year. The app is compatible with both iPhone and Android devices.
7. Drop
Drop is a free cashback software that automatically rewards you when you shop at participating merchants using your registered debit or credit cards. It's available in both Canada and the United States.
Install the Drop app, link your bank account, and start earning money when you shop at your favorite stores.
When you make a purchase, your account is awarded points that you may redeem for Amazon, Starbucks, Gap, iTunes, Cineplex, and other popular gift cards.
This collection of budgeting and personal finance apps will assist you in bettering your financial situation. Try out a few and stay with the ones that suit your needs the best!
The Bottom Line
At Lionsgate, we specialize in helping people obtain funding private mortgages for land purchases as well as for other real estate transactions. If you are looking to buy land in Canada, get a mortgage or apply for a loan, leave us a message and we will try to connect you with local realtors and sourcing for financing.
If you found this article helpful, please share it with someone you care about. Also, visit our blog to read similar articles on mortgages.