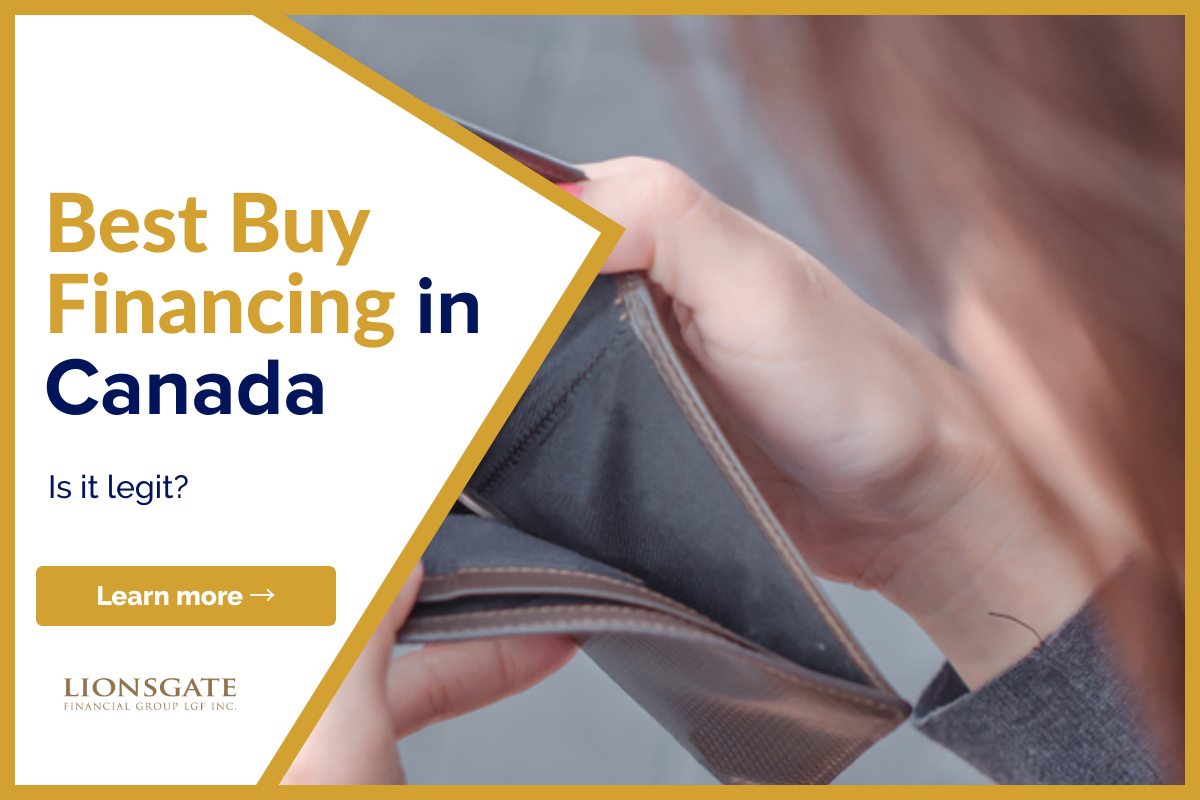 Best Buy Financing in Canada
Now you can listen to our blog post, "Best Buy Financing in Canada" while on the go.
Have you found some products at Best Buy that are out of your financial comfort zone? If yes, then keep your worries calm as there is a way by which you can get a little financial help and cover the cost of these expensive products. Want to know what it is? It's called Best Buy Card.
Best Buy Card offers a service enabling you to finance your purchases through an instalment loan. With this card, you will have a few options for loan terms, depending on the amount you spend. However, know that there is also a fee that comes with this loan.
If this catches your interest, then continue reading as we are about to explore Best Buy Financing in Canada in detail.
Best Buy Financing in Canada
In the presence of Best Buy Card, purchasing high price items at Best Buy is easy. This financing program is designed to allow customers to defer an upfront, complete payment on their purchase and pay it in instalment. The good thing about this is that it charges zero interest until the end of the financing term.
Best Buy Financing lets you finance your purchase for up to 2 years. The financing options are made available through Best Buy's partnership with Fairstone. Also, applying and qualifying for financing is quick and easy. It can be done from any device at any time and from any location.
It is important to mention here that the program is only available for in-store purchases, and not purchases made online.
Best Buy Financing Payment Plans
With Best Buy, you get the following payment plan for your loan:
6-month financing
12-month financing
24-month financing
Note that if you don't pay off your loan by the end of the term, interest fees will apply.
How Does Best Buy Card Works?
Best Buy Financing card works in a couple of ways. These are listed below.
Same As Cash Financing
When the credit promotional time begins, finance fees will be imposed on the transaction, just as cash financing. During the credit promotional time, no minimum payments are necessary.
Residents of Quebec, on the other hand, are compelled to make minimum payments of 5% of the outstanding debt per billing cycle. All accrued finance fees will be waived for Quebec residents who make the required payments and pay for the item in full by the due date of the credit promotional period. If the purchase price is not paid in whole by the due date, however, all outstanding finance fees will be levied.
After the payment period has ended, any remaining balances will be subject to the Regular Credit Plan's normal APR of 31.99 per cent and the restrictions of the Regular Credit Plan.
Free Financing
If the minimum payment is made every billing cycle by the due date, no finance costs will be imposed on the transaction throughout the credit promotional period. The price of the product and the length of the payment period will be used to divide your payments.
If you buy something for $500 and have a year to pay it off, your monthly payments will be $41.67 ($500 divided by 12 months). You'll be charged the usual annual interest rate of 31.99 per cent if you don't make the minimum payment by the due date or if you still have a balance after the credit promotional term (in this case, 12 months) ends. Your outstanding balance will also be subject to the restrictions of Best Buy's Regular Credit Plan.
Residents of Quebec are exempt from paying the administrative fee. They will instead be charged a $35 yearly Quebec Membership fee.
How to Pay Installment?
Here are a few ways by which you can make your payments toward your loan.
Internet

Banking:

To 

make 

virtual 

payments, 

log 

into 

your 

financial 

institution's 

online 

banking 

portal.

At

B

ranch 

of 

Fairstone:

Make 

your 

payment 

in 

person 

at 

a 

Fairstone 

location 

near 

you.

Telephone: Call Fairstone at 1-866-508-7765.
Cheque: Mail your cheque to: 630 René-Levesque Blvd. West Suite 1400 Montréal, QC H3B 4Z9
Advantages of Best Buy Financing
Using the Best Buy Card to make your next big-ticket purchase at Best Buy has several benefits:
Simple prerequisites for qualifying: You may apply for a Best Buy Card using your mobile device from anywhere in the world in a matter of minutes.
Various term durations are available: You can choose from a variety of term lengths for the Best Buy Card, ranging from 6 months to 2 years.
No interest: You will not be charged interest if you repay your debt before the end of the payment term.
Monthly instalments are simple: The Best Buy Card financing option makes it much easier to break down a large purchase into smaller payments.
It's less expensive than using a credit card: In exchange for the benefits that come with credit cards, many impose exorbitant annual fees. The Best Buy Card, on the other hand, is usually a lot less expensive in terms of the administrative fee.
How To Apply?
You must be a Canadian citizen or permanent resident who has reached the age of majority in your province to be eligible for the Best Buy Card. You will also have to pay a $35 annual charge if you live in Quebec.
You'll need to provide the following information when you apply:
Your whole name
Details of your contact information
Place of residence
Your date of birth
Your social security number is (SIN)
Two forms of identification
The Bottom Line
At Lionsgate, we specialize in helping people get the extra cash they need, obtain funding for private mortgages, as well as for other real estate transactions. If you are looking to buy land in Canada, get a mortgage or apply for a loan, fill out the form below. Or, You can leave us a message and we will try to connect you with local lenders and sources that best meet your needs.
If you found this article helpful, please share it on your timeline and with someone you care about. Also, visit our blog to read similar helpful articles on finance, real estate, and getting mortgages.