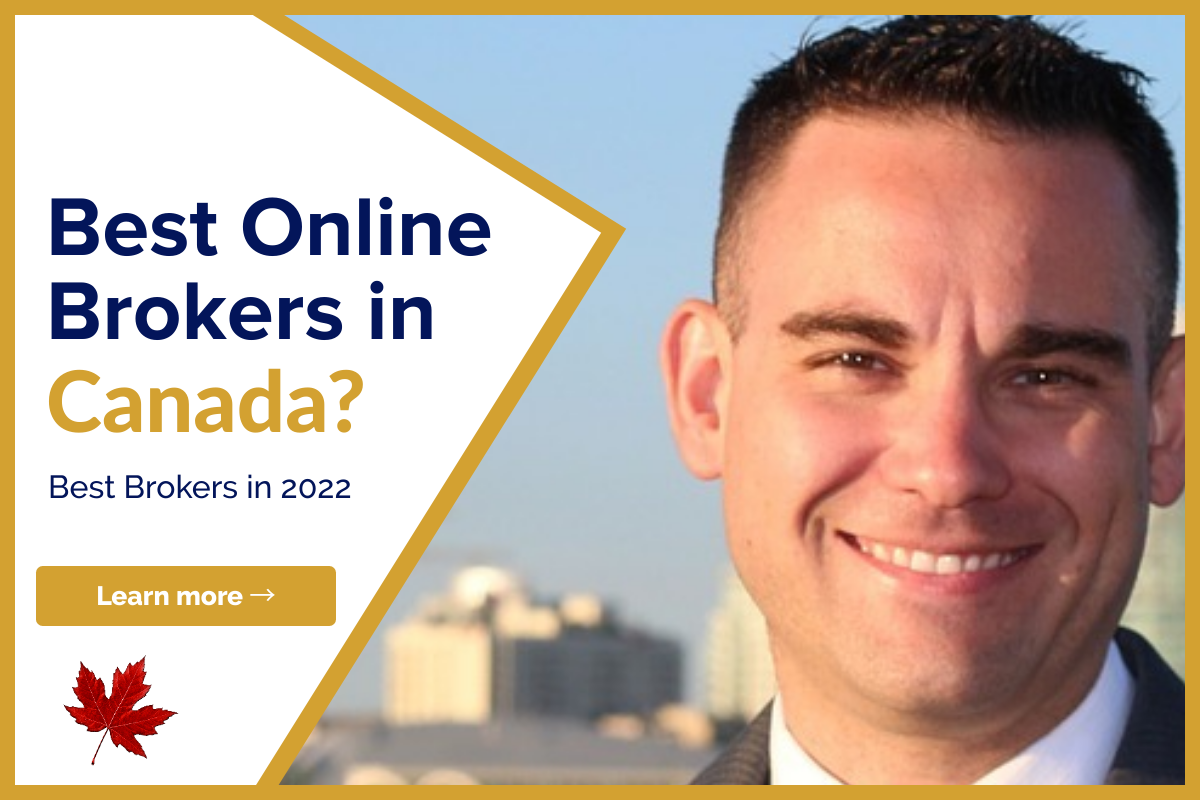 Best Online Brokers Canada in 2022
Now you can listen to our blog post, "Best Online Brokers Canada in 2022" while on the go.
The Canadian market is growing rapidly, and it is expected to be the third-largest market in the world by the end of 2022. Online brokers in Canada are also growing at a rapid pace. This article will analyze the best online brokers in Canada in 2022.
This article will take a look at some of the best online brokerages in Canada, their strengths and weaknesses, and how they compare to one another. It will also discuss some of the most important factors that investors should consider when choosing an online brokerage for their portfolio.
Who Are Online Brokers?
An online broker is one with whom investors deal entirely online rather than in person with a human broker or advisor. Online brokers provide similar services to human brokers, with the main distinction being the digital interface between traders and investors. Investors can be more hands-on with their trading and adopt a DIY approach with these platforms.
Investors use their online broker's platform gateway to buy and sell, define transaction settings, and place stops as needed, much like a human broker would. Moreover, rather than conversing with a broker about trades and investments, investors will choose which stocks to purchase and sell, as well as request transactions, using educational tools and materials made available to them.
Investors who trade with online brokers simply register on the site and are then paid based on their trading volume, currency exchange rate, and inactivity.
Best Online Brokers in Canada
Here are our top picks for the best online brokers in Canada.
Questrade
Questrade is one of Canada's most well-known internet brokers. It's also Canada's largest online broker, with an astonishing $9 billion in assets under management.
Questrade provides customers with a simple trading platform and a choice of assets to add to their portfolios, including:
ETFs,
Stocks,
Bonds,
Options,
Initial Public Offerings,
Mutual Funds
GICs
Metals of value
The online platform has cheap costs that are organised under different pricing schemes. If you're a beginner trader, you can begin with a free Basic Account, which offers Canadian and US level 1 snap quotes as well as one-click real-time data. Otherwise, monthly rates range from $19.95 to $89.95 each month, depending on the options you want.
With as little as $1,000, you may begin trading with Questrade and invest in RRSPs, RESPs, TFSAs, LIRAs, margin accounts, corporate, forex, and CFDs, as well as take advantage of automatic contributions to keep your investments running smoothly.
Questrade Features
No yearly costs
Minimum investment of $1,000
Account types include RRSPs, RESPs, TFSAs, margin accounts, LIRAs, corporate accounts, FX, and CFDs.
Deposits made automatically
No fees for transfers
Access to the web and apps
Outstanding client service
Fees for trading: Basic: $0.01 per share (minimum $4.95 to maximum $9.95 per stock trade), Enhanced: $19.95/month, and Advanced: $89.95/month.
TD Direct Investing
TD has joined a group of Canada's largest banks in offering Canadian investors an online trading gateway. The site offers a variety of instructional tools and information to help new and experienced investors get started and get more out of their investments.
The platform's layout is incredibly user-friendly, and you may personalise news events to assist you to scan all market developments relevant to the companies in your portfolio rapidly. Traders who want to trade shares in a non-registered account can use the profits against losses chart to handle tax preparation quickly and easily, as well as tax-loss harvesting tactics to keep more money in their pockets come tax time.
While TD Direct Investing is a cost-effective way to invest, its fees are higher than those of other online brokerages, at $9.99 per trade and $1.25 per contract for options. If you're a frequent trader, you'll save approximately $3 every trade by paying a fixed cost of $7 per trade.
You can invest in the following accounts:
RRSPs
RESPs
TFSAs
RRIFs
LIRAs
LRIFs
RDSPs
Accounts payable
Accounts for margins
Features of TD Direct Investing
There is no requirement for a minimum investment.
Educational video series
Live Master Class sessions every day
Weekly live interactive training sessions are free.
Each trade costs $9.99.
For more than 150 trades every quarter, active traders receive a $7 per trade discount.
Qtrade
Qtrade, formerly known as Credential Direct, is a fantastic online broker that provides a user-friendly trading platform for investors of all levels. They have low trading costs of $8.75 per trade, which drop to $6.95 for investors who make 150 or more trades per quarter or for young investors aged 18 to 30. Free trading of mutual funds and ETFs (from a list of 100) is available to investors.
Investors will have access to a variety of investment and instructional tools and information to assist them to make better trading decisions, as well as great customer service should they need advice or recommendations.
The trading interface may be used to view your portfolio, obtain fast quotes, buy and sell, utilise stop orders, establish settings, and track markets on the go from a desktop, laptop, or mobile device. You'll get easy access to stocks, bonds, mutual funds, ETFs, options, GICs, and other financial markets.
Features of Qtrade
There is no minimum deposit to open an account.
Fee per trade: $8.95 ($6.95 for new or frequent traders)
Quotes in real-time
Market news, as well as educational and trading resources
Personalized reports
Portfolio evaluation
Difference Between Traditional Brokers and Online Brokers
Online brokers differ from traditional face-to-face brokers in several aspects, including the following:
Interface: Unlike traditional trading, which requires direct interaction between investors and brokers, internet brokers allow investors to trade solely online or through mobile apps.
Fees: Traditional brokers often charge hefty transaction fees as well as a portion of overall earnings. Online brokers are typically far cheaper.
Control: Investors can have complete control over their investment portfolios by trading online.
Trading speed is important: An online broker can execute trades immediately during trading hours, as opposed to a traditional broker, who must be alerted of a request to purchase or sell a stock and then make their move based on that notification.
Educational resources at no additional cost: online brokers provide a number of educational and research tools.
The Bottom Line
At Lionsgate, we specialize in helping people get the extra cash they need and obtain funding for private mortgages, as well as for other real estate transactions. If you are looking to buy land in Canada, get a mortgage or apply for a loan, fill out the form below. Or, You can leave us a message and we will try to connect you with local lenders and sources that best meet your needs.
If you found this article helpful, please share it on your timeline and with someone you care about. Also, visit our blog to read similar helpful articles on finance, real estate, and getting mortgages.