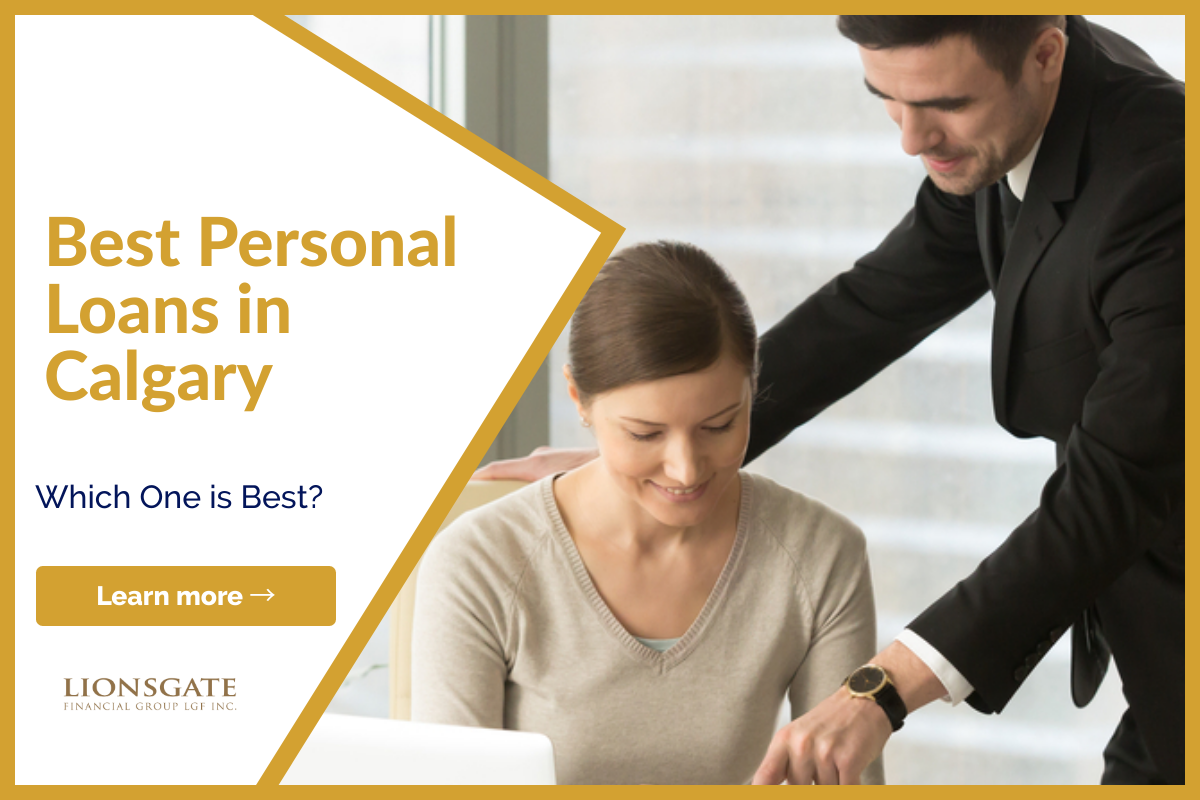 Best Personal Loans in Calgary: Which One to Get?
Now you can listen to our blog, "Best Personal Loans in Calgary: Which One to Get?" while on the go.
This list of the best personal loan companies in Calgary might help individuals who have found themselves in a financial bind.
Loans are an inevitable aspect of adult life, however, they can be frightening for individuals who don't understand how they function. Fortunately, there are professionals in the sector that can provide financial guidance and lending choices for people at all stages of life.

You're undoubtedly eager to get started in any case. Let's get started and see where you can get the greatest personal loans in Calgary.
Easy Financial
Easy Financial provides some of Calgary's top personal loans without the need of high-cost payday loans. They provide a variety of loans, including secured and unsecured personal loans, savings loans, and retail finance, among others.
Not only can you apply for a loan online, but it is also completed fast and easily. You'll be able to apply for a loan and receive the results in a matter of minutes.
They offer a variety of economical and flexible payment arrangements in addition to their speedy loan selections. Their varied selections will undoubtedly be able to meet the needs of any budget.
Easy Financial has received numerous awards, including inclusion in the Top 50 Fintech Companies and the 2019 Canada's Top Growing Companies lists.
With the outstanding services provided by the EasyFinancial team, you will be able to pay any unexpected costs without having to worry about expensive interest rates.
Customer Feedback
Many clients have benefited from EasyFinancial's assistance with their financial issues. Here's what one happy customer had to say:
"I was able to secure a loan through Easyfinancial to help me with a significant problem with my car." Thank you very much for rescuing me from my predicament.
The service exceeded my expectations. The associate was highly professional and efficient in my opinion. Will definitely recommend it, as the cost was comparable to that of a credit card."
2. First Calgary Financial
If you're looking for a manageable installment loan, you've come to the right place. When it comes to penalty-free installment loans, First Calgary Financial is regarded for providing the best personal loans in Calgary.
They'll help you select the best payback term for your budget, whether it's for anticipated or unexpected expenses. Their loan calculator can assist you in estimating the amount of loan you can afford and the payment alternatives that will work best for you.
Most significantly, you won't be rushed when it comes to repaying the debt or the full lump sum. You can pay it whenever you wish, without incurring any penalties.
You have a variety of lending alternatives with First Calgary Financial. Whatever the situation, you can trust them to provide you with a loan without forcing you to pay it back right away.
3. RBC Royal Bank
RBC Royal Bank is the greatest personal loan provider in Calgary, and for good reason: their services have been fine-tuned over many years of experience.
They provide a variety of flexible and structured payment options to meet your finance requirements. You have a variety of payment options, including monthly, semi-monthly, bi-weekly, and weekly payments.
At any time, you can choose between a fixed or variable rate, allowing you to better customize your payment plan to your budget. The best part is that there are no early payment penalties, so you can pay off your loan early.
You don't have to be concerned if you don't know where to begin. You can count on the credit specialists at RBC Royal Bank to help you with whatever you need.
4. Blue Copper Capital
Blue 
Copper 
Capital 
is 
the 
next 
stop 
on 
our 
list 
of 
sites 
to 
acquire 
the 
best 
personal 
loans 
in 
Calgary.
In 
2006, 
Blue 
Copper 
Capital 
opened 
its 
doors 
to 
the 
general 
public. 
Since 
then, 
they 
have 
consistently 
given the
people 
of 
Calgary
ethical 
financing 
solutions.
Personal 
loans, 
ranging 
from 
$1000 
to 
$100,000, 
are 
the 
company's 
most 
well-known 
product.
It 
comes 
in 
two 
varieties: 
secured 
and 
unsecured, 
and 
it 
can 
be 
used 
for 
a 
variety 
of 
purposes, 
including 
vacation, 
home 
renovations, 
emergency 
needs, 
and 
debt 
repayment.
Blue 
Copper 
Capital 
also 
offers 
payday 
loans, 
business 
loans, 
and 
Moneygram 
in 
addition 
to 
personal 
loans.
Blue 
Copper 
Capital 
recognizes
that 
no 
two 
situations 
are
identical, 
which 
is 
why 
they 
attempt 
to 
provide 
each 
customer 
with 
customized
services. 
This 
allows 
you 
to 
apply 
for 
a 
loan 
that 
is 
appropriate 
for 
your 
needs 
and 
financial 
circumstances.
5. Fairstone
Fairstone is neither a bank nor a payday lender, but it is known as one of the firms that provide the best personal loans in Calgary.
The company's personal loan option comes in many forms, from small to medium to secure. Not only that, but their personal loan can reach up to $35,000.
Many Canadians find that the amount that Fairstone can provide is enough to address numerous financial issues, from mortgage to debt relief. You can be one of these Canadians should you choose Fairstone today.
Another noteworthy fact about Fairstone is that the firm offers financial advice to all of its clients. They also have leading specialists who can look for specific loans that best suit your needs.
Considering all of this, plus the fact that their loan application is easier than most, it's no surprise Fairstone is known for the best personal loans in Calgary.
Customer Feedback
Fairstone's competency and financial expertise have been noted by several clients as reasons why they choose Fairstone for personal loans. This is a Google review from a prior client:
"Fairstone is awe-inspiring. I shall be eternally thankful to Kiran for assisting me in removing a financial burden from my shoulders. She is knowledgeable, skilled in her field, and treats you like a friend rather than a customer. I strongly advise you to pay Mary and the Fairstone team a visit."
The Bottom Line
That brings us to the end of our list of the finest personal loans in Calgary. If you think we've missed a company, please let us know in the comments section below.
Everyone's financial situation is different, which is why doing the research before asking for a loan is crucial. These companies are wonderful places to start for those of us who require additional funding for certain projects.
At Lionsgate, we specialize in helping people obtain funding private mortgages for land purchases as well as for other real estate transactions. If you are looking to buy land in Canada, get a mortgage or apply for a loan, leave us a message and we will try to connect you with local realtors and sourcing for financing.
If you found this article helpful, please share it with someone you care about. Also, visit our blog to read similar articles on mortgages.