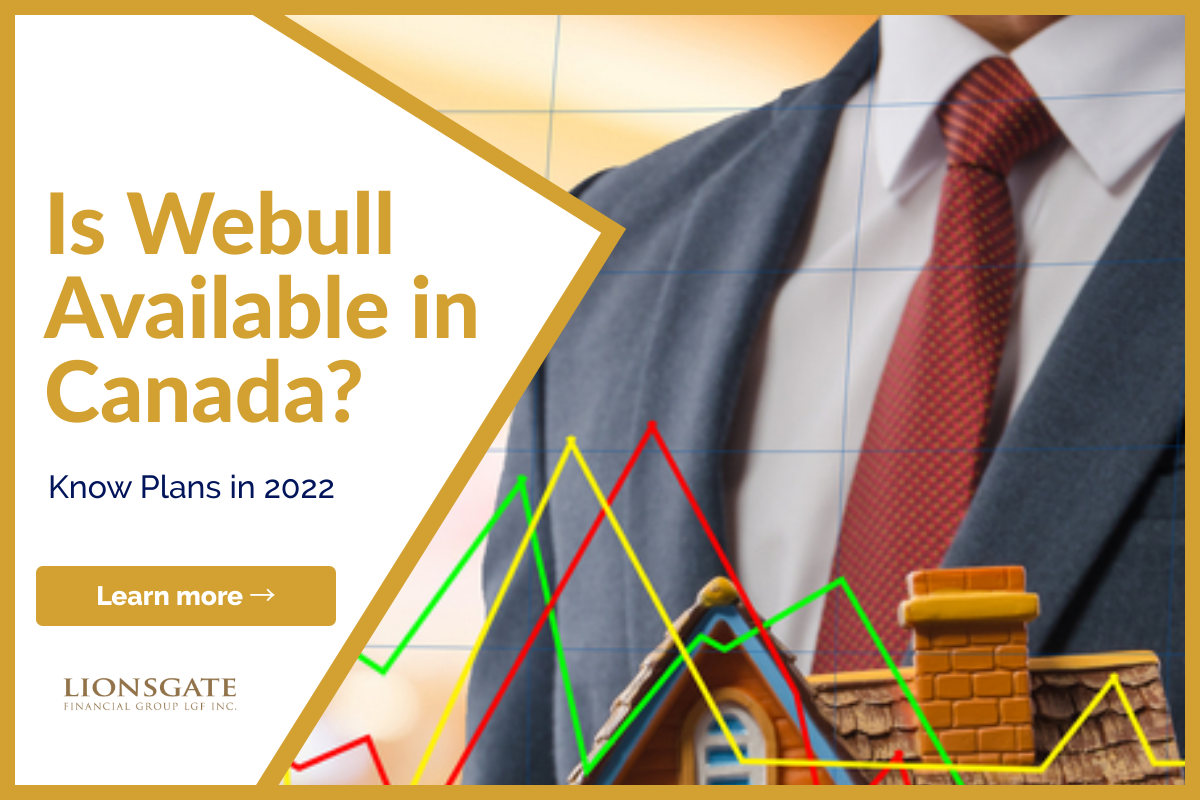 Is Webull Available in Canada 2022?
Now you can listen to our blog post, "Can You Use Webull In Canada?" while on the go.
Having an investment portfolio is extremely important nowadays. Especially if you want to retire comfortably, a basic investment portfolio will help you reach there. While some people leave it to professionals, others take the challenge of investing for themselves. This makes investing platforms come into play. One of these increasingly popular programs is Webull. But the question stand here, "Is Webull available in Canada?".
What Is Webull?
It is a US-based investing platform that allows you to trade in stocks, options, ETFs and ADRs with absolutely no commission fee. Webull gives you an upper hand with several tools that make you more informed to make your decisions. You can use Webull wherever you are with its desktop app, mobile app and online availability.
With Webull, you get different account types including individual brokerage accounts and three types of IRAs. The best thing about Webull is that anyone can easily get into investing with little education.
After being founded in 2017, Webull became a member of the Securities Investor Protection Corporation and the Financial Regulatory Authority. This means that your assets are protected even if the platform fails financially.
What Is It That Makes Webull So Special?
Webull has a number of excellent features that would be advantageous to any investor. All these advantages are listed below.
1. Webull offers a variety of brokerage accounts to fit a variety of financial objectives. Its own brokerage account allows you to trade stocks and other assets. You can open one of three types of IRAs to save for retirement: traditional, Roth, or Rollover IRA.
2. With Webull, you gain access to advanced charts, technical indicators, and Level 2 Advance (Nasdaq TotalView).
3. Webull can be used not only during standard trading hours (9:30 AM – 4:00 PM ET) but also during the pre-market (4:00 AM – 9:30 AM ET) and after-hours (4:00 PM – 8:00 PM ET).
4. Webull Desktop is available for free. You have access to not just Webull's mobile and online platforms, but also to Webull's desktop platform. You can use this tool to evaluate charts, manage your stock watchlists, place stock orders, and view your portfolio.
5. Many online brokers, including Webull, offer commission-free trades. As a result, you can make as many transactions as you like without having to pay high commissions.
6. Customer Service Representatives are available 24 hours a day, 7 days a week. If you have any queries about Webull or need assistance navigating its platforms, Webull's customer service representatives are available 24 hours a day, 7 days a week.
Once you know what exactly is Webull, let's come to our main question of whether Webull is available in Canada or not.
Is Webull Available in Canada?
Unfortunately, the platform is not currently available in Canada for anyone interested in using it. China, India, Japan, Malaysia, South Korea, the Philippines, Turkey, Brazil, and the United States are among the countries that provide it.
Webull hasn't said whether it plans to expand to Canada, but it's only a matter of time. Because the technology is currently available in the United States, a rollout to the rest of North America shouldn't be too difficult.
So, as for now, when Webull is not available in Canada, there must be some alternatives that can be used in place of it.
Wealthsimple Trade
Wealthsimple Trade is an investing tool that allows you to trade equities and exchange-traded funds (ETFs). There are no commission fees or account minimums with this service. There are a variety of account kinds to choose from. Because of the platform's limited functionality and lack of costs, it may be excellent for new investors.
This platform is similar to Webull in that it is a commission-free trading platform with no account minimum. Webull outperforms Wealthsimple Trade in a variety of aspects, including its extensive research tools, a wider selection of investment options, and desktop and web accessibility. Currency conversion expenses make Wealthsimple Trade an inferior option for US-based investment products.
Questrade
Questrade is an online trading platform that allows you to trade stocks, options, ETFs, foreign exchange, IPOs, CFDs, mutual funds, bonds, GICs, and precious metals. The minimum and maximum commission fees are $4.95 and $9.95, respectively. This platform offers a variety of account kinds and trading instruments, making it suitable for all types of investors.
In many aspects, Webull and Questrade are comparable, although Questrade appears to have more features and possibilities. Questrade allows you to trade a wider range of investment goods and offers more account types. Webull may be a better option for more casual investors because Questrade charges commissions and has an account minimum (while Webull does not).
Webull FAQs
Is Webull planning a trip to Canada?
Webull is now offered exclusively in the United States, Turkey, Brazil, and a few Asian countries. Webull's official account responded to a Reddit topic a few years back, suggesting that they were growing their business "very soon," implying a prospective expansion to Canada.
Is it legal for me to use Webull in Canada?
You can utilise Webull's services, such as stock tracking, paper trading, and research and analysis tools, to track stocks. You cannot, however, open a bank account or make a deposit.
In Canada, what platforms are comparable to Webull?
Wealthsimple Trade and Questrade are two platforms that are similar to Webull.
Webull is a no-commission trading platform where you may trade stocks, options, ETFs, and ADRs. While it is not currently accessible in Canada, it is expected to be short. You can trade financial products on sites like Questrade or Wealthsimple Trade in the meanwhile.
The Bottom Line
At Lionsgate, we specialize in helping people get the extra cash they need, obtain funding for private mortgages, as well as for other real estate transactions. If you are looking to buy land in Canada, get a mortgage or apply for a loan, fill out the form below. Or, You can leave us a message and we will try to connect you with local lenders and sources that best meet your needs.
If you found this article helpful, please share it on your timeline and with someone you care about. Also, visit our blog to read similar helpful articles on finance, real estate, and getting mortgages.