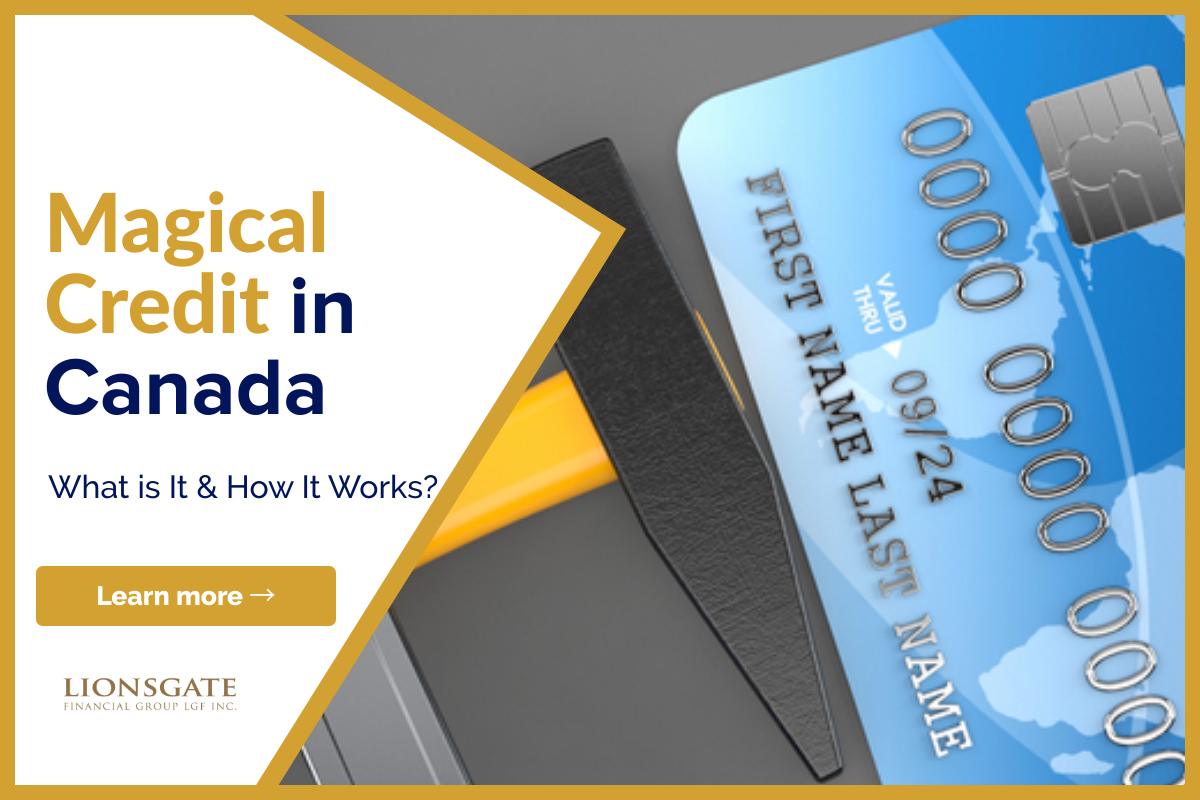 Magical Credit: What is It & How It Works?
Now you can listen to our blog post, "Magical Credit: What is It & How It Works?" while on the go.
Do you have a poor credit score? Or your income is non-traditional and you are looking for a loan? Keep your nerves calm. Magical credit is the answer to all your worries. It not only provide loans to employment income but also to the government subsidies like unemployment insurance, workers comp, baby bonuses, maternity leave and pensions. So, what exactly is Magical Credit?
Who is Magical Credit?
Magical Credit is providing its services in Canada since 2014. It has been there for Canadians whenever they wanted a quick approval or short term personal loan. With Magical Credit, you can get loans up to $20,000 notwithstanding your credit history or financial issues. It has a motto of providing loans to Canadians with a simple and hassle-free process. No matter where you get the money from ( as far as it is legal), this won't affect Magical Credit.
It works with low-income earners and bad credit consumers. If you have been rejected by your bank or looking for an alternative to a payday loan, Magical Credit is your lender.
How to Get Approved for Magical Credit?
Not only in Canada, but in any part of the World, when you apply for a loan the lender looks at your credit report and financial profile before making any conclusive decision. The reason behind this is their assurance of whether you can bear the associated costs or not. In this, the general rule followed it the healthier the credit history and financial health, the more the chances to get approved and receive a low-interest rate.
However, with Magical Credit, that is not the case. Magical Credit is known for its bad credit loans. So, if you have bad credit and have been turned down by banks and other lenders, consider Magical Credit your last resort.
Here is what you need to apply and get loan approval on the Magical Credit Website:
A consistent source of income for at least six months
You must show proof of a minimum monthly income of $600
Be released from any consumer proposals or bankruptcies that you may have.
A bank account that can be verified
A copy of your most recent 90-day bank statement
Government-issued identification demonstrating that you are the age of majority in your jurisdiction (18-19+).
A current credit report with no history of payday loan defaults
How to Apply for Magical Credit Loan?
You can apply for your loan on Magical Credit's website as their web service is available 24/7. When you go to their website, you will have to fill out a form asking for your personal details. Once you complete the form, you will then be asked to wait for some time as the information gets approved. After approval, which is in hours, your loan funds will be deposited directly into your bank account.
Once the amount is transferred, your repayment process will start. This usually starts with 6 month period and goes to 60 months. When the due date comes, the payment is automatically deducted from your account.
What Magical Credit Has for You?
Unlike other prime lenders in Canada, Magical Credit gives you outstanding loans even with bad credit. With it, you can get a loan as high as $20,000 which is enough to cover your major expenses.
However, you must check every benefit before signing the contract and handing in your personal information. Always double-check on whether the application is legal and have positive reviews from the borrowers as you.
Benefit
Here is a list of benefits that you exclusively get from Magical Credit:
Interest rates and repayment terms are flexible.
Because the loans are unsecured, no collateral is required for acceptance.
It is possible to get permission and funds on the same day.
Their calculator calculates the total cost of your loan.
If you refer a friend or family member to their services, you will receive a $200 incentive check.
Borrowers with weak credit, low income, or who rely on government assistance may be eligible with the right documents.
What Does it Cost?
A loan from Magical Credit has its cost attached. It is wise to first check the price and then factor the potential payments into the budget. If you can afford it, along with other home expenses, only then go for it.
When you go to regular lenders, keep in mind that there will be an associated cost as well which you will have to pay during the process. This can be demanded in the shape of loan origination and interest rate. So, it is wise to first calculate your income and then estimate it with your potential loan payments and associated costs. That is, whether you can afford it into your budget or not.
According to the Magical Credit website, they charge:
3.9% monthly interest rate with 19.99% to 46.8% APR
Around $200 of an administrative fee for a 1-year term loan
Understandably, with weak financial health and a bad credit score, you will be offered a high-interest rate. So, it is better to keep your finances and credit rate in good shape, only if you want a minimum interest rate on your loan.
Pros & Cons of Magical Credit Loans
Before jumping on to fill out the form, it is important you know the benefits and drawbacks attached to this service.
Pros
Many subprime lenders will not give larger loan amounts.
A payday loan is riskier and more expensive.
For approval, no collateral is required.
They won't charge you anything if you pay off your loan early.
On the other hand, on-time payments will improve your credit score and look excellent on your credit record.
Cons
Traditional secured or unsecured loans may have higher interest rates.
Loan terms cannot be automatically renewed or extended.
Any NSF may be subject to a penalty cost (non-sufficient funds)
In Manitoba, Quebec, and Saskatchewan, they are not available.
Defaulted payments might result in penalties and a drop in your credit score.
The Bottom Line
Magical Credit is a good solution for your loans up to $20,000 especially if you have a bad credit score and less financial health. Their process is very smooth and the funds are deposited on the same day via direct deposit to your bank. So, if you are a Canadian resident and have a 6-month job history, you are a good candidate to get approval.
At Lionsgate, we specialize in helping people get the extra cash they need, obtain funding for private mortgages, as well as for other real estate transactions. If you are looking to buy land in Canada, get a mortgage or apply for a loan, fill out the form below. Or, You can leave us a message and we will try to connect you with local lenders and sources that best meet your needs.
If you found this article helpful, please share it on your timeline and with someone you care about. Also, visit our blog to read similar helpful articles on finance, real estate, and getting mortgages.