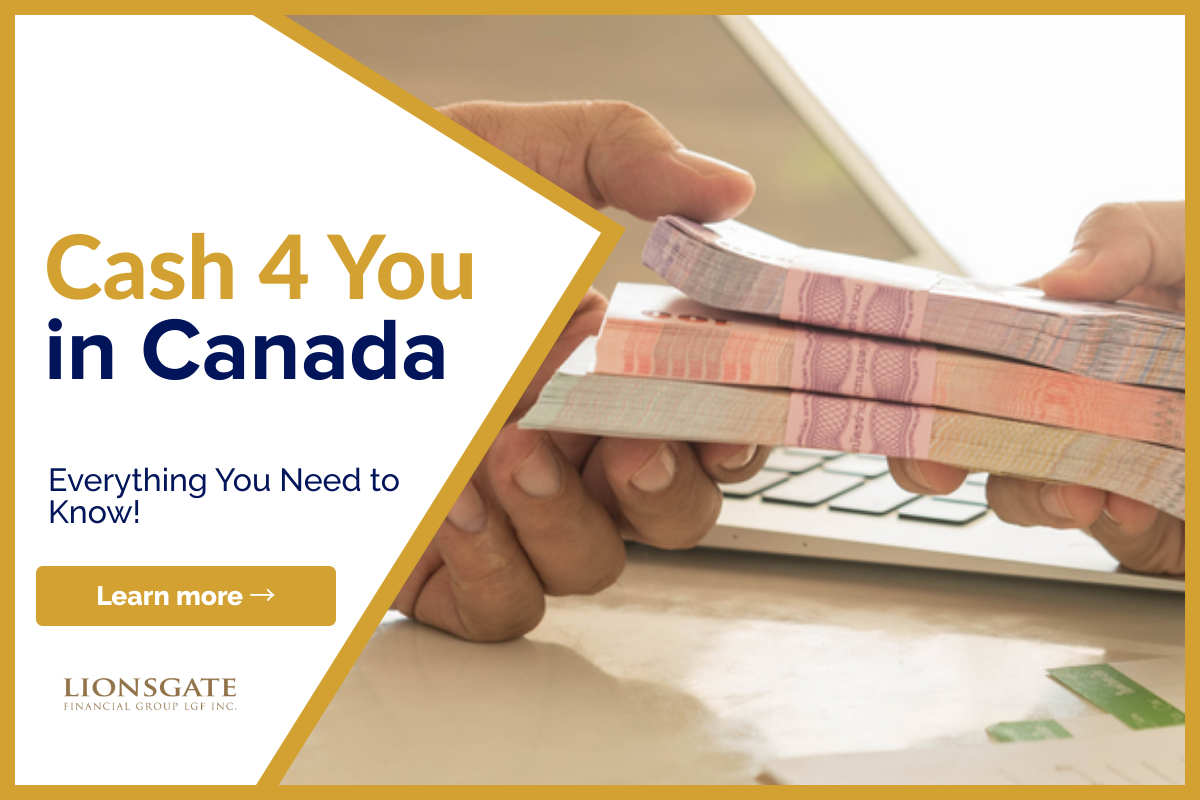 Cash 4 You: Everything You Need to Know
Now you can listen to our blog, "Cash 4 You: Everything You Need to Know" while on the go.
If you live in Ontario and search for a quick way to get money, the Cash 4 You lending network might be worth looking into. Since 2001, Cash 4 You has been a well-established finance company in Canada.
They are a licensed lender with over 100 sites around Ontario. Through personalized lending options, they have assisted millions of Ontarians with their financial needs. The following services are now available:
Installment Loans
Getting a Payday Loan
Cashing of Cheques
Transfers with Western Union
Their main value is to make their clients happy by offering solutions that "wow" them.
Do I Qualify for a Cash 4 You Installment Loan?
To be eligible for an installment loan from Cash for You, you must meet the following criteria:
Must be a resident of the province of Ontario.
Must be at least 18 years old.
Have a consistent source of revenue.
Must have an active bank account that you utilize.
What Documents Do I Need for an Installment Loan Application?
You'll need to get authorized for an installment loan with Cash for you at the very least. You must show proof of income and a valid government-issued photo ID.
How do I submit my application?
Obtaining a loan from Cash for You is a straightforward procedure. Complete an online application with basic personal and financial details. If you give all of your information correctly, you will receive your money the same day in the store.
All you have to do now is wait for Cash for You to validate your information. Once your information has been validated, you can pick up your cash in person at your local Cash 4 You.
The Advantages of Using Cash 4 You
When choosing which lender to borrow money from, it's crucial to consider what sets the lenders apart. There are several reasons why you might pick Cash 4 You.
They provide up to $15,000 in hassle-free cash.
It is not necessary to have excellent credit. Cash 4 You provide customized solutions, so no matter what financial situation you may be in, there's a solution for you.
Unlike online lenders, Cash 4 You have 100+ locations across Ontario that you can visit.
Cash 4 You prides itself on providing its clients with clear terms and conditions. They claim no origination fees, closing costs, add-on insurance fees, or prepayment penalties.
Cash 4 You is convenient. They provide both worlds' best with online and in-person application options. It allows applicants to choose whichever method feels the safest and most comfortable.
When you take out an installment loan from Cash 4 You, your on-time payments will help build your credit.
What Fees Are Associated With a Cash 4 You Loan?
Since there are no origination fees, closing costs, costly add-on insurance fees, or prepayment penalties, the main cost of an Installment Loan is the APR and repayment period of the loan.
At Cash 4 You, the APR for an installment loan is 46.93%. Meaning the cost of borrowing $1000 with a 12-month repayment term at an APR of 46.93% would be $268.77.
Cash 4 You Frequently Asked Questions
What are my options for repaying my Cash 4 You loan?
Payments will be deducted from your bank account automatically. The contract's agreed-upon terms will determine the frequency of payments.
Can I get a loan from Cash 4 You even if my credit is bad?
Yes, even if you have low credit, you might get a loan from Cash 4 You. Consider additional aspects such as your income and payment history on other credit products to evaluate your acceptance.
Is it necessary for me to furnish collateral?
No, a Cash 4 You installment loan is unsecured. You are not required to furnish collateral.
When will I receive my Cash 4 You funds?
Your money could be available the same day your application is approved. Go to one of your local Cash 4 You locations to obtain it.
Is it possible for me to make extra payments to help me pay off my debt faster?
Yes, you can make extra payments to speed up your loan repayment. On the other hand, your contribution will initially go toward paying off the interest that has accrued, with the remainder going toward paying down your principal. Your monthly payments will remain the same, but you'll be on track to repay your loan sooner.
The Bottom Line
At Lionsgate, we specialize in helping people get the extra cash they need, obtain funding for private mortgages, as well as for other real estate transactions. If you are looking to buy land in Canada, get a mortgage or apply for a loan, fill the form below. Or, You can leave us a message and we will try to connect you with local lenders and sources that best meet your needs.
If you found this article helpful, please share it on your timeline and with someone you care about. Also, visit our blog to read similar helpful articles on finance, real estate, and getting mortgages.