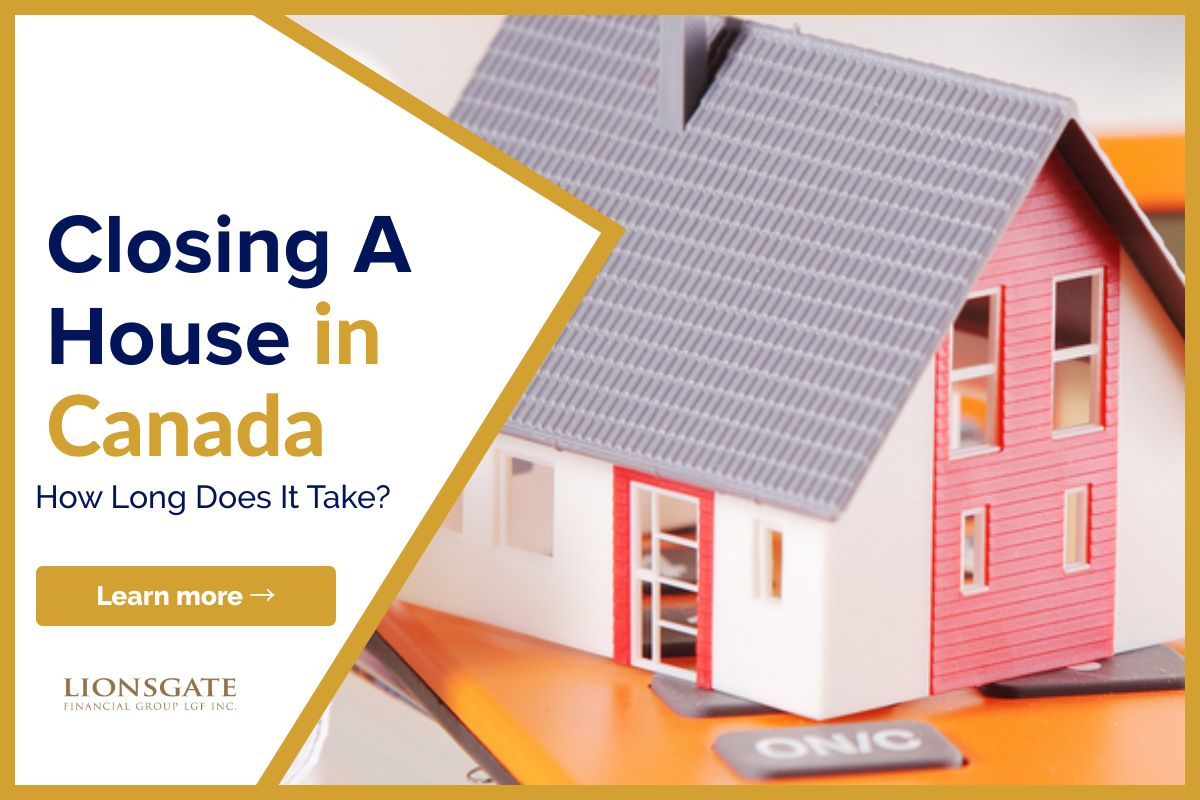 Closing A House: How Long Does It Take?
Now you can listen to our blog, "Closing A House: How Long Does It Take?" while on the go.
Depending on the type of property, whether you're buying with a mortgage or any other loan, the closing process for a home purchase can take anywhere from a week to 60 days. The closing procedure is divided mainly into two stages, that are:
The time between when you and the seller sign the contract and when you close is known as escrow.
Closing day is when you sign all of the paperwork, receive the keys, and officially become the owner of a home.
When buying a home with cash, how long does it take to close?
Closings often take longer due to financing restrictions, so buying with cash can help speed things up. If you're buying with cash, you can close in as little as seven days after signing the contract. Only if you agree to waive contingencies. According to a research done in 2018, only 23% purchase their homes with all cash.
How long does it take to close on a mortgage-backed home?
Buyers who use traditional financing can anticipate closing within 30-45 days of signing the contract. Because the standards for special loans are tighter, such as first-time homebuyer programmes, VA and FHA loans, can take longer to close.
The timetable for the escrow process
You're technically in escrow once you've placed an offer on a home. Both you and the seller have agreed on terms (including price and closing date) and signed the contract. These are the steps commonly included in the escrow procedure, along with an estimate of how long each takes.
Remember that the escrow procedure and timeline will vary depending on your market, lender, property type, type of financing, and overall transaction complexity. It's also worth noting that some of the steps below take place at the same time.
Complete the contract and set a closing date.
Create an escrow account (a few days)
Requests for inspection and repairs must be completed (1-2 weeks)
Underwriting and application for a mortgage (5-20 days)
Observation (1-2 weeks)
Purchase both homeowner's and title insurance (1 day)
Obtain loan approval, often known as "clear to close" (1 day)
Carry out a last walkthrough (1 day)
Attend your closing and complete the purchase of your new house (1 day)
One of the biggest worries for purchasers who got a mortgage is not understanding how the process works. Stay in touch with your real estate agent, real estate attorney (if you have/need one), and lender to ensure that you fully comprehend the processes. They'll be able to answer any questions you have and supply you with any documents you need to sign So, be ready to respond as promptly as possible.
The procedure for purchasing a home with cash
You won't have to fill out a mortgage application or wait for loan underwriting and approval if you're buying a home with all cash. Nor you will have to worry about common contingencies (like a home inspection contingency). Some cash purchasers choose to waive contingencies to expedite the transaction.
How soon can you close after the appraisal?
The lender will provide the "closing" about a week before the agreed-upon closing date, assuming there are no difficulties with your appraisal. If you've asked for a longer escrow term and a later closing date, you may receive your "clear to close" notice far ahead of time.
What causes delays when closing a house?
During offer discussions, you and the seller will usually agree on a closing date. However, your closing date may be pushed back a few days (or even weeks) due to unforeseen difficulties. Here are some of the most typical reasons for a delayed closing.
1. Financing for buyers
The majority of the time, delayed closings are due to the completion of your mortgage. This could be due to various factors, including appraisal problems, financial documentation gaps, or an unskilled loan officer.
2. Changes in your credit score
Suppose you've made substantial purchases, taken out another loan that has a negative influence on your debt-to-income ratio. Or had a significant change in your income between pre-approval and closing. In that case, your lender may need to re-evaluate your credit profile, which can take time.
3. Poor rating
It should be smooth sailing if your appraisal comes in at or above the agreed-upon sale price. On the other hand, a poor appraisal may force you to haggle with the seller or come up with enough cash to fill the gap between the appraised value and the sale price.
4. Issues with the title
If the seller has any outstanding liens or judgments on the property, the closing may be postponed if any other ownership difficulties are discovered during the escrow procedure.
5. Homeowner's insurance
Homeowners insurance is a type of insurance that covers your home. You must have confirmation that you have obtained a homeowner's insurance coverage on the property you are purchasing to close. If you skip this step or don't have the necessary paperwork, your closing may be delayed.
6. A contingency clause
If your contract stipulates that you must wait until your former house sells before closing, your closing may be postponed if the process takes longer than planned.
7. Requests for repairs are taking too long
Negotiations and repairs might cause delays down your closing timeframe if you're going back and forth with the seller on needed repairs based on the home inspection report.
8. Unsatisfactory walkthrough
You'll take a last walkthrough of the property right before closing. If the home isn't in the same (or better) condition as when you made your offer (or better, if you negotiated repairs), you may have to postpone the closing until the issues are fixed.
Tips for Remaining on Track With Your Deadline
Even if you're buying with a mortgage (which 77 per cent of purchasers do), being prepared, responsive, diligent, and determined both before and throughout the escrow period can assist speed up the closing process.
1. Obtain pre-approval
Take the time to be pre-approved before you begin looking for a property so you'll know ahead of time if you're eligible for a loan in the amount you require. It will not only help you avoid delays during the escrow period, but it will also make any bids you make appear more credible in the eyes of sellers because they will know you can afford the home.
To get a pre-approval, you'll need documents that prove your income, such as pay stubs, bank statements, and tax returns. Because your lender will run your credit as part of your pre-approval, you'll also want to make sure your credit report is error-free.
2. Make an appointment for the inspection as soon as feasible
Schedule your home inspection as soon as your offer is approved, and the contract is signed. You may be required to schedule the inspection within 7-10 days in some states. A few days after receiving the inspection report, you will have to study it and request repairs or credits from the seller. Remember that the seller will also have a few days to react.
Buyers of Zillow-owned houses can be assured that the property has been updated recently by licenced contractors. You can, of course, do your independent house inspection.
3. Have a contingency plan in place in the event of a poor rating
Appraisal reports might differ, and two experienced appraisers seldom evaluate a home in the same way. If the appraised value of the home you're buying is less than the purchase price, your lender will not allow you to finance the entire purchase price.
If the appraisal is low, you have two choices: pay the difference in cash or renegotiate the sale price with the seller. If you're in a hot market with numerous offers on the table, don't expect the seller to decrease their price to accommodate a low assessment.
The Bottom Line
Closing on a house is a never easy process, especially if you have no prior experience. However, with a professional company at your back, you can nail the whole process. Just reach out to us and we will devise a perfect strategy for you. If you are looking for your loan options, check out this guide Loan Options.
You can also fill out the below form to let us know you and your closing a house needs better.