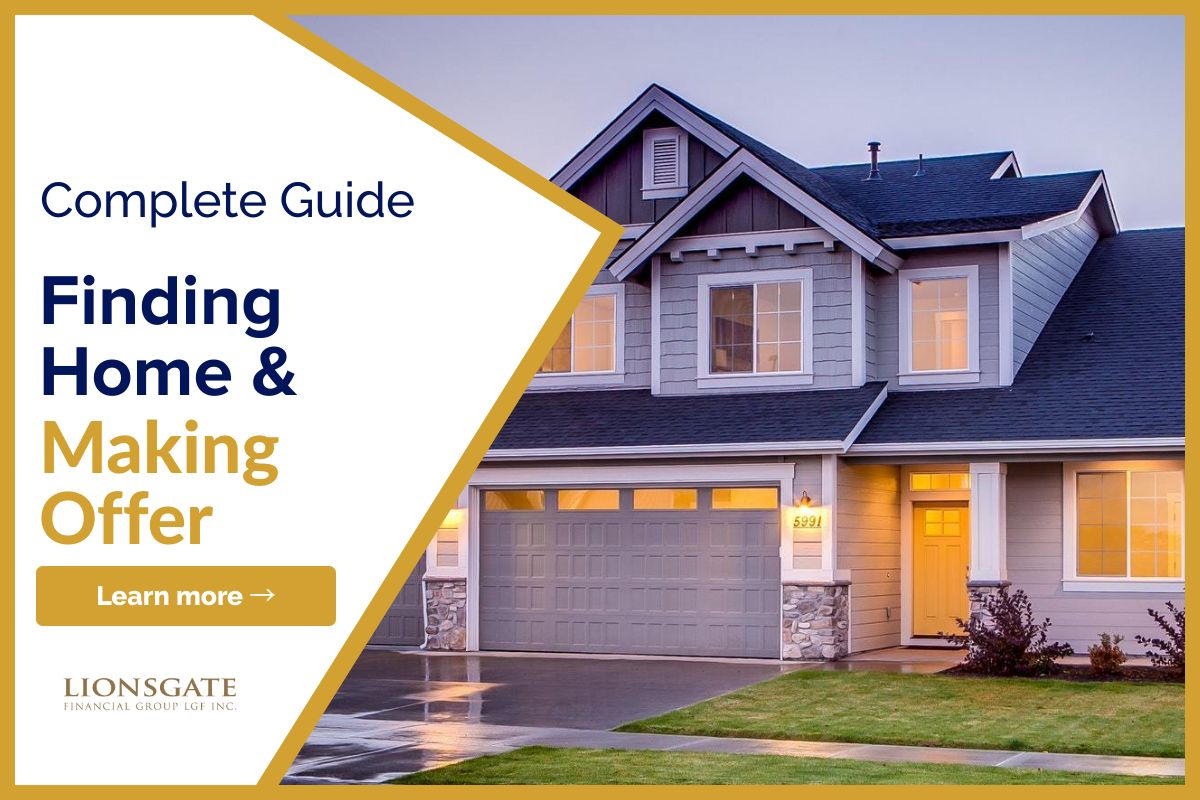 Finding a Home and Making an Offer
Now you can listen to our blog 'Finding a Home and Making an Offer' while on the go.
In earlier posts, we discussed finding the right lender and realtor. Now it is time to move on to the most exciting and sometimes nerve-racking part of the home buying process. It is time to search for that home of your dreams and make an offer.
Before hopping into the car with your realtor and looking at anything in the area we find it very helpful to put together a needs list. It will be helpful for you and whoever else may be moving with you to put your needs down on paper and then track how each home you view meets those needs. This is very similar to a "Pros" and "Cons" sheet that many of us do for all decisions.
First, write down your basic needs to help you and your realtor filter many of the options out of the initial viewing process.
It is great to know what type of property you want for yourself before you speak to any real estate agent. Whether you are looking for a detached, a townhouse, an apartment, or anything else; make this clear to yourself before you reach out to any realtor. After this, ask yourself how much you can afford. The best to do this is by researching mortgages before going to the realtor. Also, make sure you speak to a Canadian Broker as you will not be able to use a foreign bank to get your mortgage.
You must address the things, specifically, the price range, city or town specifics, rural, urban, or suburban options, and school district preferences. After that discuss more specific info such as square footage, the number of beds and baths, yard type, garage and storage needs, and other types of amenities.
Once you decide on all these necessities and pick a home that ticks most of the boxes in your checklist, it is time to make your first offer as a buyer.

If you have not done this before and feel intimidated about it, do not worry. We have got you covered as in the next section you are about to find how you can make your offer which can be denied and also you do not have to regret it later.
How to Make an Offer on Your Dream Home?
Putting an offer to buy a house is a daunting step and can take a lot of days, especially when you are naive to the idea. This is also one of the most expensive transactions that you will ever make in your life, so the stakes are high and so are the emotions. To help you out in this seemingly difficult process, here are some of our expert tips which – if applied right – can create a real difference for you in the home buying process.
6 Tips To Make an Offer
Once you have picked a house of your dreams, do not waste time and submit your offer, especially if the house has not been on the market long. The longer you will take, the more competition will be. So, if you want to beat other buyers to the punch, be as quick as you can to make your offer.
Find out why the seller is selling his/her house. Your agent can do this job better, so ask them to do it. This is because if the seller is moving out of town and needs a quick sale, your offer can be short and immediate.
If the house has been on the market for a while but has not been sold out yet, find out why. There is a high possibility that the house has issues, and could not influence the buyers.
Has the house received any offers before? You can enquire this only from the seller's agent if he/she is willing to tell your agent. It is not possible in all cases but still, it is worth a try.
Look at the local housing market to get a gauge of what are the trends in prices. See the condition of the house and decide your offer as per. The evaluation of condition will include the renovation, repair, and location to name a few.
If you are looking to sell your house before you buy a new one, put your house on the market and then start your new home research. It is wise to initiate the buying process but remember you cannot buy another house until you sell the previous one. You can take the help of a realtor in both these cases.
What is the process of making an offer?
Once you know how to pick the right house and how to make an offer for it, it is time to go through a series of steps that you must know as an offer-making process.
1. View a house and decide you want to make an offer for it or not.
2. If yes, speak to your real estate agent and decide together what offer will be good for this.
3. Your agent will write an offer later and send it to the agent representing the seller.
4. The seller will respond in one of the following three ways:
The seller accepted the offer and you are on your way to buying a house
Your offer received a counteroffer telling the price which buyer is accepting
The seller declines the offer
In both of 2nd and 3rd condition, it is your right either to move away and find a new house or make your offer more appealing so the seller could not resist.
It is important to mention here that an offer letter can make or break your chances of getting the house. So, spend some time and also pay closer attention to what you are offering. Consult your real estate agent about it as they know a better way to sail through the process.
You May Also Like: Should I Refinance my Mortgage?
Finally, decide on your timeline and get out there to see as much as possible.
As you see the homes keep track of what preferences are available in each home and which are not.
To conclude, find the perfect home, meet your realtor and write an offer. You and your realtor should determine the price to offer, who pays what costs, closing dates, and several other items that your realtor should help you navigate.
You will then present this offer to the seller, possibly have some counter offer and acceptance rounds and once all is agreed upon a purchase agreement will be signed by both parties.  Congratulations! You have just bought the house of your dreams.
If you are still unsure about the process and how to find a good real estate agent, please feel free to reach out to us in our contact section and we will provide you our helping hand. You can also ask us to make an offer for you by reaching out to us here.