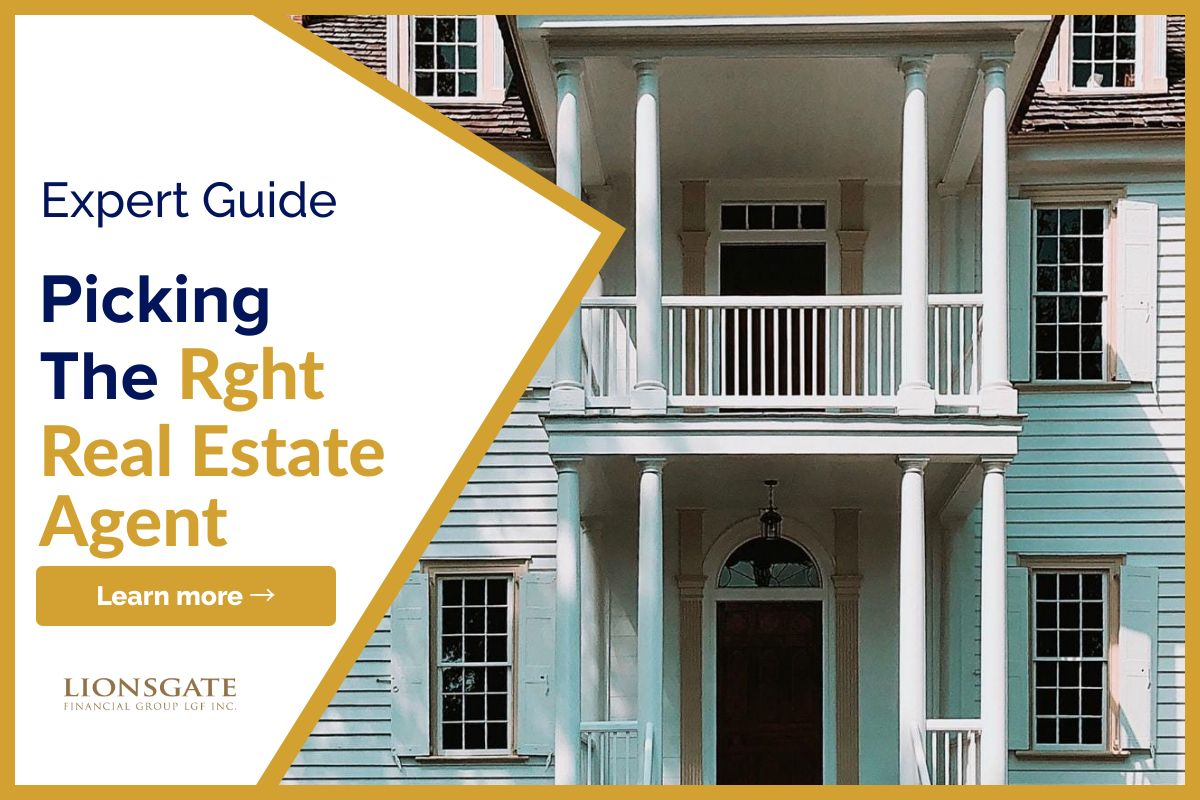 How to Pick the Right Real Estate Agent
In our last post, we talked about pre-approval and the five most important things that any potential home buyer needed to focus on first while contacting a realtor. One most important thing in this was the mortgage pre-approval. So, once you get this, what should be your next step?
Assuming all looked good in those areas, the next item to sit down and consider is how to pick the right real estate agent.
A real estate agent is a very important member of your home buying team.
So, make sure that you pick the right person for you. Just like any team you are on, you want to ensure that the real estate agent as a member of that team gives you a good balance and improves your experience.
But, what if one does not know about it and needs one for its home buying or selling process? What one should do?
If you too are struggling with the same problem, this guide is for you. For the sake of a short answer, do not just choose the first one you meet. Just like with your lender search make sure you do your due diligence. Ask your network for recommendations. If you already have a Lender ask them, go to open houses and talk with the realtors there and do some online reconnaissance.
A bad agent or a good agent who does not match well with your personality can really make the home buying experience a struggle, and during a time that is supposed to be fun and exciting, it can add a lot of undue stress.
If you are interested to know more about the topic, then continue reading as we are about to present five ways to find a real estate agent. Adopt these 5 methods and you will never pick the wrong realtor for you.
5 Ways To Find the Best Real Estate Agent
1. Seek Help From Data
To find the best real estate agent for you, seek out the data which shows the past performance of an agent. This can include the transaction they have performed in your area, the price range for which they performed, how often they secure the deal and how much time they take as compared to other agents. This may seem a lot of data but it surely helps you in picking the right one.
2. Search on Foot
In the world of social media and internet marketing, finding an agent on foot might sound counterintuitive. But this is the most effective form of finding an agent. For this, pay closer attention to yard signs. Go for a walk in your neighborhood and note what houses are on sale, which houses have been sold, and who was their agent.
3. Avoid Dual Representation
Dual representation occurs when a real estate agent represents both the buyer and the seller of property. This must be avoided as one agent cannot represent both sides equally. If you are considering dual representation, then make sure you have compelling reasons. Also, ask for a fair reduction in the commission as the agent will make it twice.
4. Check for Qualifications
The first thing in terms of qualification is the license. If the agency or agent has the license to operate in your state and has not had any disciplinary actions against them, then it can be the right choice for you. In addition to this, ask for other credentials like any special licenses for buying, selling, or real estate.
5. Check Comparative Listings
Before you make any decision, consider getting a listing presentation from at least three real estate agents. These presentations will include comparable sales near your home, the average number of days on the market, and what they propose as the listing price of your house. Among the three representations, if one agent offers less price and the same service, pick him up.
Now that you know how to find the Right Real Estate Agent
You may be asking yourself what exactly will they do besides drive me around in their car and show me houses?  The answer. A lot.  A great realtor will be your primary advisor through the home process and will not only show you around the neighborhood to look at different homes to buy.
A few items that you should expect from your realtor include showing you homes, advise on the negatives and positives of each home you look at and make sure you do not get into anything unexpected with a home. They act as a referral source for other parties needed in the process and most importantly they help you negotiate a deal that you feel good about. If at any time during the home search they are not adding this value or meshing with your personality consider a switch.
Find More: How to refinance a second mortgage in Canada?
The Bottom Line
The alternative to finding the right real estate agent can be contacting the seller directly and Zillow offers. Contacting a seller directly is when a homeowner decides to list their home without the guidance of a real estate agent, usually to avoid commission costs. Zillow offer, however, is when a seller sells his house without any traditional listing and receives an all-cash offer. In Zillow's offer, you can also avoid the hassles of listing and stage your home.

If you are not sure where to look for the right real estate agent and want an expert hand in this, then keep your worries down as we are here for you. Reach out to us today and we will do all the hard work for you to find you the best real estate agent.