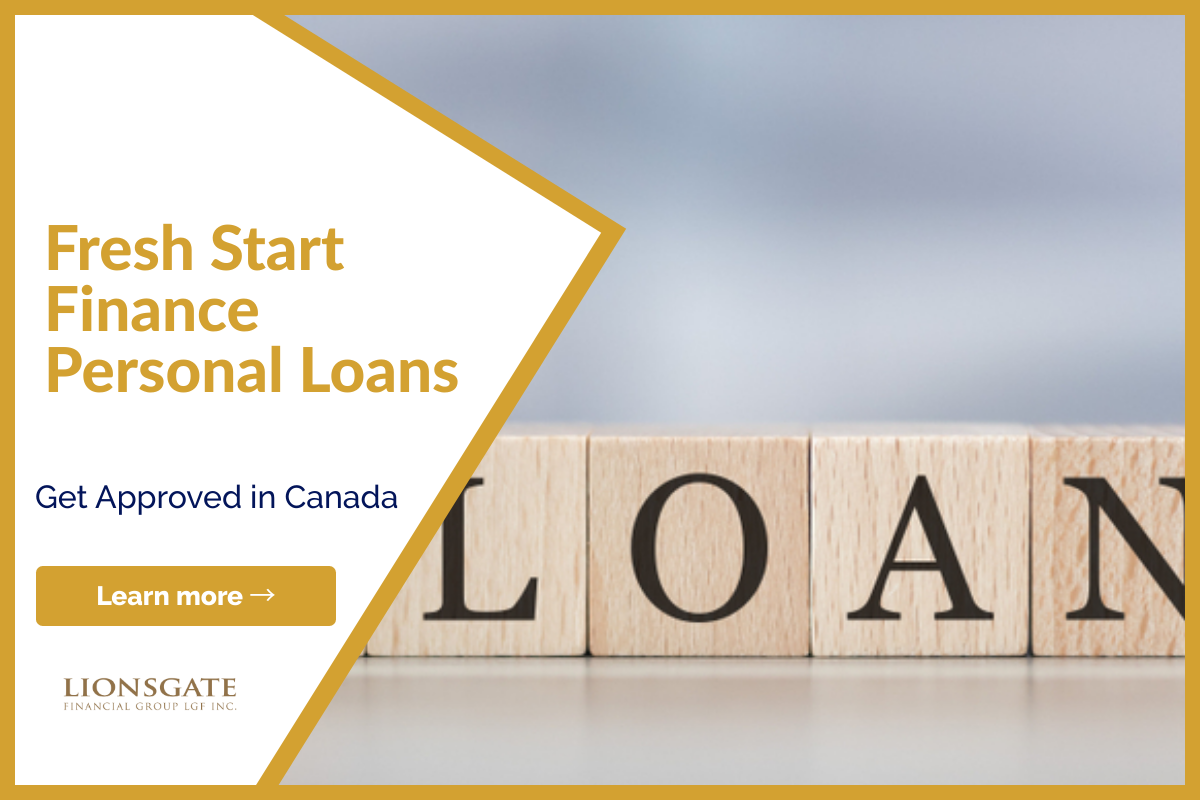 Fresh Start Finance Personal Loans: Get Approved
Now you can listen to our blog, "Fresh Start Finance Personal Loans: Get Approved " while on the go.
Fresh Start Finance is a wonderful alternative as an online lender if you're having difficulties getting a personal loan from traditional financial institutions like banks. They offer a rapid approval procedure and up to $15,000 in finance to use as you see fit.
If you're looking to get a personal loan but are having difficulties getting approved, consider Fresh Start Finance. Fresh Start Finance approves loans for clients who have declared bankruptcy, have bad or no credit or have been in collections.
However, Fresh Start Finance is not for you if you have a strong credit score and can get a loan from a more traditional lender — you'll almost certainly get a considerably lower interest rate.
Why Fresh Start Finance Personal Loans?
Fresh Start Finance describes the present loan qualification process as "archaic" and "stressful." It claims to simplify the process by offering funding to people through a simple, easy-to-follow online application that takes less than five minutes to complete from the comfort of your own home. This, according to Fresh Start Finance, guarantees you avoid dealing with a grouchy bank teller while applying for a loan. After you submit your information, a Fresh Loans representative will contact you within one business day to walk you through your loan options.
Fresh Start Finance makes it clear that it will grant loans for persons who have poor credit, no credit, or a history of bankruptcies or collections. It could be a realistic solution for anyone having trouble getting a loan approved. Fresh Start Finance differs from payday loans in that it offers larger loan amounts and more flexible, longer repayment arrangements. It emphasizes that there are no hidden costs or maintenance fees associated with its loans.
Finally, it enjoys the benefit of playing on its own turf. Fresh Start Finance, although being an internet lender, has its headquarters in the heart of Vancouver's financial sector.
What is Fresh Start Finance Loans?
Do you require a large sum of money to assist you with paying bills, debt repayments, student loans, house renovations, or car repairs? Whatever your financial needs are, Fresh Start Finance offers personal loans up to $15,000 that you can spend any way you want. You never have to go into a bank because the entire application procedure is done online.
Fresh Start Finance can provide loan quotations in as little as one business day, and if your identification and credit history pass muster, you could obtain money the same day.
Depending on factors such as your credit score, loan amount, and repayment term, as well as the stability of your income, your interest rate could range from 29.99 percent to 46.96 percent.
Advantages of Fresh Start Finance Loans
While there are a plethora of online lenders offering flexible loans, there are a few benefits to choosing Fresh Start Finance for your personal loan:
1. Quick pre-approvals and a simple, secure online application. After completing the online application form, you will be pre-approved and get loan quotes from Fresh Start Finance within one business day.
2. Everyone is eligible to apply. Anyone may apply for a personal loan with Fresh Start Finance, and they even accept higher-risk clients including those who have filed for bankruptcy or have credit concerns.
3. Amount of loan. Fresh Start Finance can lend you up to $15,000 to cover expenses such as bill payments, school debt, repairs, and upgrades.
4. This is not a payday loan company. Fresh Start Finance emphasizes that it is not a payday lender, as proven by its more flexible and cost-effective financing approach.
5. There are no charges. Fresh Start Finance makes it clear on its website that there are no application fees, maintenance fees, or any hidden costs associated with using its services.
6. There is no requirement for a cosigner. You can apply for a loan without needing a cosigner. If you've declared bankruptcy, you could be required to disclose information from your trustee in order to obtain a loan.
7. Rebuilding credit is an option. If you have low credit or no credit, obtaining this loan and committing to making timely payments will help you rebuild your credit and demonstrate to creditors that you are a reliable customer.
8. Long-winded terminology. You'll be able to lock in a term of up to 7.5 years, which will help you save money on your monthly payments. Only extend the term of your loan if it is really necessary. Your goal should be to pay off your debts as rapidly as feasible.
9. Content. Fresh Start Finance provides some wonderful blog articles where you can learn more about personal lending and what to expect along the process if you're new to borrowing money.
Disadvantages
While Fresh Start Finance may appear to be the panacea for your financial woes, there are certain disadvantages to be aware of:
Bad credit has high-interest rates. You may be able to receive a personal loan even if you have low credit or no credit at all, but you may have to accept hefty interest rates of up to 46.96 percent in order to get your loan.
The APR begins at 29.99 percent. When compared to other bad credit personal loans, this is a higher starting rate.
There are no internet quotes or comparisons. Fresh Start Finance will contact you by phone to discuss your loan request after you submit your application. Other services allow you to compare many lenders at once on an easy-to-use platform, allowing you to thoroughly research various offers and interest rates before making a selection.
How Do I Submit My Application?
On your computer or on your phone, you may apply for a Fresh Start Finance loan. To begin the application procedure, go to its webpage and click the "Apply Now" option. The entire application process should take no longer than five minutes:
You'll be asked how much money you'd like to borrow from Fresh Start, and you can borrow up to $15,000. You can choose from a variety of price ranges, such as under $500, $500–1,500, $1,501–$3,000, $3,001–$5,000, $5,001–$7,500, and $7,501–$15,000.
It will then prompt you to select your credit score rating after you've selected the amount you'd like to borrow. To answer this question, you'll need to know your credit score, although there are also options for no credit and bankruptcy.
It will then inquire as to whether you are employed, self-employed, retired, receiving unemployment benefits, or jobless.
It will next ask you for your annual pay, hourly wage, or monthly income, as well as how long you've been receiving it.
The application then asks for your current address, date of birth, first and last names, phone number, and email address, among other things.
Fresh Start Finance will examine your application after you've completed everything on your end and will contact you within the following 24 hours to discuss the approval process, your loan quote, and future steps.
You can enter your banking information after reviewing and approving your loan agreement, and your loan will be placed into your account within two to three business days.