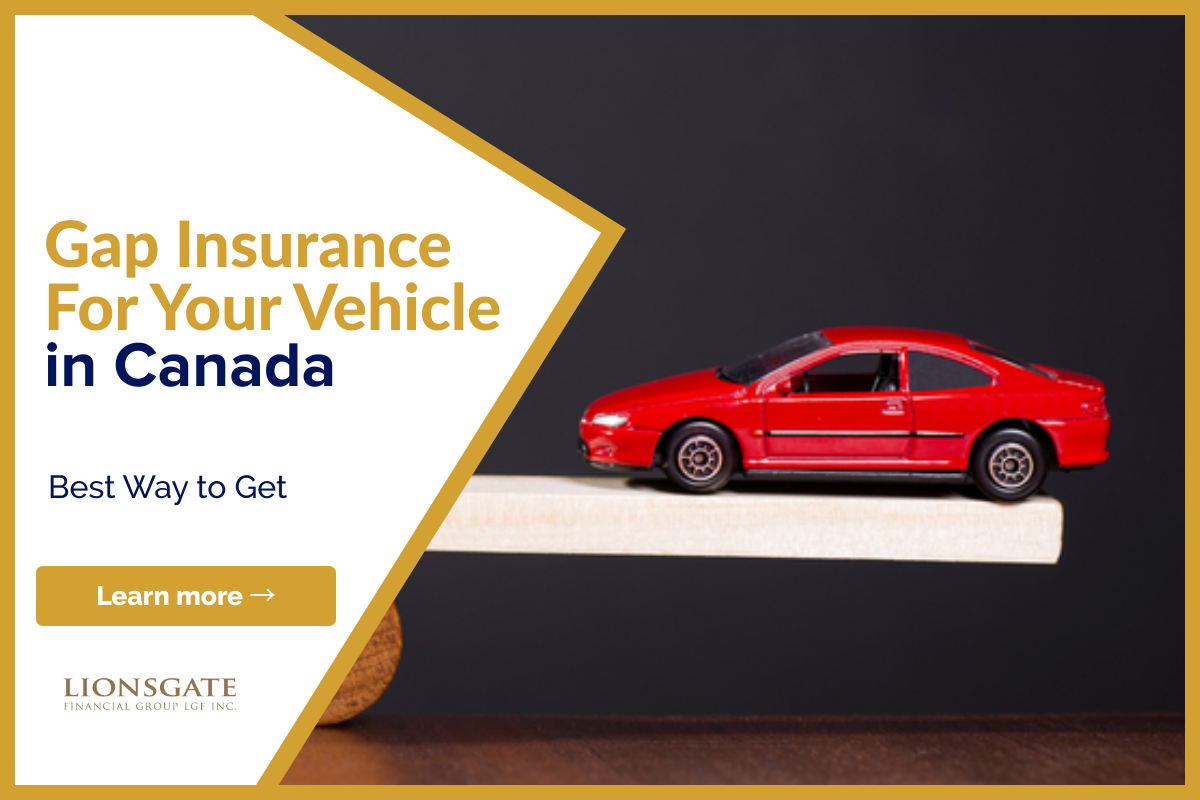 Gap Insurance For Your Vehicle
Now you can listen to our blog post, "Gap Insurance For Your Vehicle" while on the go.
You might consider your vehicle to be an asset but it is that type of asset which lose its value almost immediately after purchasing it. As soon as you buy your car and take it out of the dealership lot, it starts losing its value.
If you have a plan to take good care of it and use it for many coming years, then value depreciation might not hurt you. However, what if your car is stolen or totalled, and your car loan amount is more than what the car is worth? In this case, what will you do?
If you are thinking about the insurance then know that insurance will only cover the current depreciated value of your car, and not the car loan amount. This will lead you to pay the extra amount which is due on the car loan.
Fortunately, there is the option of Gap insurance available which actually bridges the gap between the car loan and the depreciated value of your car.
The idea might seem quite quirky now, so let's deep dive in and understand what exactly gap insurance is and how it works.
What is Gap Insurance?
Gap insurance is a sort of optional auto insurance that covers your auto loan or lease if your vehicle is damaged beyond repair or stolen and you owe more than the vehicle's current value. In this case, your coverage would assist you in repaying your car loan.
A normal auto insurance policy only covers the actual cash worth of your vehicle, not the amount owed on it. Gap insurance might help you fill in the gaps in your coverage.
Gap insurance not only serves as an acronym for "guaranteed asset protection" or "guaranteed auto protection," but it also bridges the "gap" between what you owe on your loan or lease and the car's depreciated worth.
You must have the original loan or be the original leaseholder of a new car to qualify for this sort of coverage. In addition, gap insurance may necessitate the purchase of collision and comprehensive insurance. In other situations, the car must also be brand new before you may purchase gap insurance, depending on the insurer.
How does Gap Insurance Work?
As 
previously 
stated, 
gap 
insurance 
is 
intended 
to 
be 
used 
in 
conjunction 
with 
collision 
or 
comprehensive 
coverage. 
Your 
collision 
or 
comprehensive 
coverage 
would 
reimburse 
you 
for 
your 
stolen 
or 
totalled
vehicle 
up 
to 
the 
extent 
of 
its 
depreciated 
value 
if 
you 
filed 
a 
claim 
that 
was 
accepted.
Gap 
insurance 
would 
then 
kick 
in 
to 
cover 
the 
remaining 
balance 
on 
your 
loan 
or 
lease, 
leaving 
you 
with 
no 
out-of-pocket 
costs.
It 
should 
be 
highlighted 
that 
the 
insurer's 
refund 
will 
be 
made 
straight 
to 
the 
auto 
lender, 
not 
to 
you.
Should You Get Gap Insurance?
Yes, you should get the gap insurance, if:
You Leased a new car
Bought a new car
Have 60 months or more left of financing
The current value of the vehicle has not yet been repaid
You made a small down payment on the vehicle
The vehicle is high value and depreciates quickly
This is your only mode of transportation
An old auto loan was also rolled over into a new one
There are also conditions when you should not get gap insurance, and these are, if:
You bought the car outright without a loan
Paid your auto loan to its current value
You can afford to get another vehicle
The vehicle has not depreciated very much
You made a down payment of at least 20%
You have a backup vehicle in the meantime
The Cost of Insurance
The cost of gap insurance varies depending on the circumstances. However, the average comprehensive or collision insurance price is roughly 5% of your total, which can add up to a few hundred dollars every year. Gap insurance can be added to your current auto insurance policy, and you'll only need it for a limited period while you pay off your loan.
Where Can I Get Gap Insurance?
Gap insurance is available from three different sources:
From your car insurance company.
From a company that will offer you gap insurance coverage for a one-time cost.
A dealership or an auto lender where your premiums would be rolled into your car loan payments if you bought your insurance
Things to Consider Before Purchasing Insurance
There are a few things to keep an eye out for before purchasing gap insurance, including the following:
There are exclusions in the policy that may prevent you from receiving compensation. The insurer may refuse to cover you if it is determined that the damage to your automobile was caused by you driving recklessly or while under the influence of a drink or drugs.
Before you may add gap insurance to your coverage, you must first have collision or comprehensive coverage.
It's possible that car dealerships aren't the ideal place to get gap insurance. The coverage will almost certainly be more expensive, and you may be more subject to frequent auto dealer frauds. They may pocket your gap insurance cash without delivering any coverage, or they may provide you with coverage that is riddled with exclusions.
What Is the Duration of Gap Insurance?
It normally does not last as long as a standard auto insurance term. Instead, gap insurance typically lasts two years, after which your insurance provider may decide to cancel the policy. However, because the period of coverage varies, you'll need to chat with your insurance carrier for specific time frames.
The Bottom Line
At Lionsgate, we specialize in helping people get the extra cash they need, obtain funding for private mortgages, as well as for other real estate transactions. If you are looking to buy land in Canada, get a mortgage or apply for a loan, fill out the form below. Or, You can leave us a message and we will try to connect you with local lenders and sources that best meet your needs.
If you found this article helpful, please share it on your timeline and with someone you care about. Also, visit our blog to read similar helpful articles on finance, real estate, and getting mortgages.