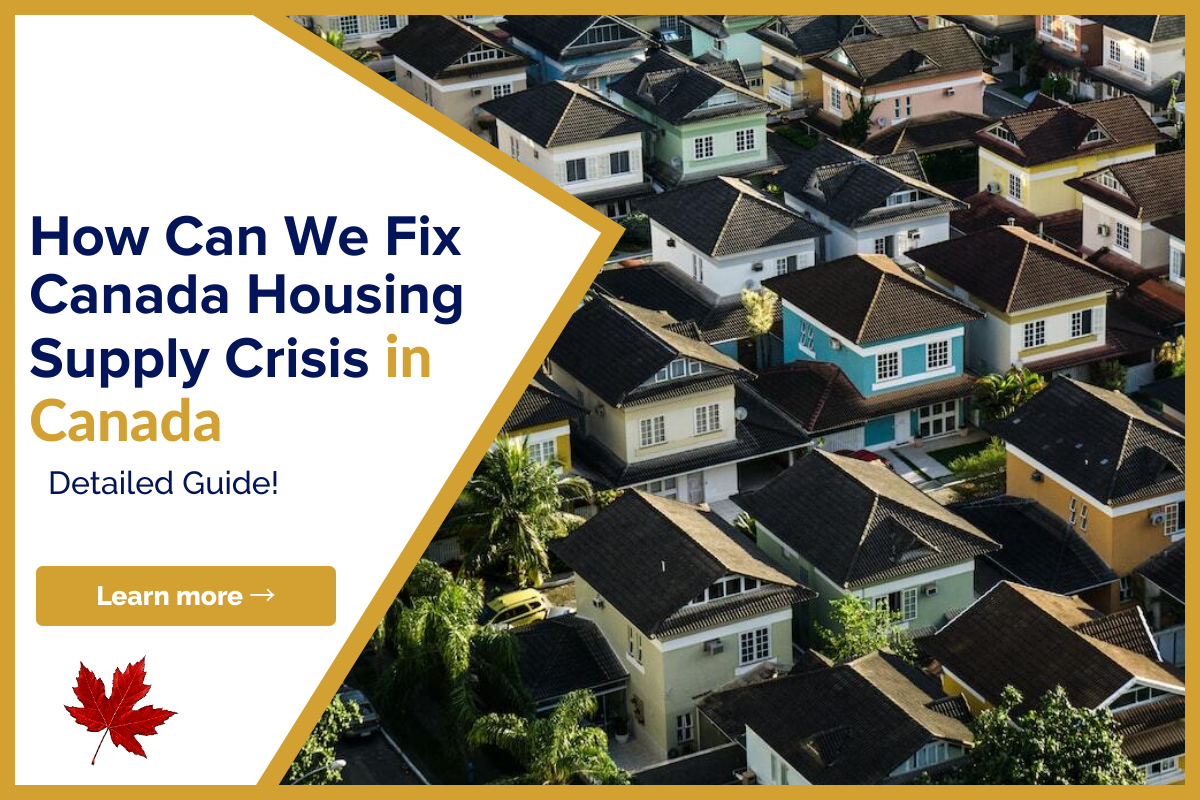 How Can We Fix Canada Housing Supply Crisis?
A panel of experts recently discussed the housing supply crisis in Canada and proposed potential solutions. The Canada Mortgage and Housing Corporation (CMHC) has estimated that an additional 3.5 million housing units need to be built by 2030 to achieve affordable housing for all Canadians.
However, with high levels of immigration and inadequate housing construction, this goal seems difficult to attain.
Acknowledging the problem
During the panel, industry experts identified some reasons for the housing supply shortage. Douglas Porter, Chief Economist at BMO, pointed out that some provincial governments, like Ontario's, set unrealistic goals due to limited skilled labour.
What are some solutions?
He emphasized the need to train more carpenters, plumbers, and electricians to address the labor shortage. Tim Hudak, CEO of the Ontario Real Estate Association (OREA), suggested modifying the immigration process to recognize skilled trades and incentivize individuals who can contribute to building homes.
Hudak also highlighted the role of government in resolving the crisis, suggesting that underutilized government land could be converted into housing. He mentioned that the government owns a significant amount of land in Ontario and could build around 250,000 homes using city-owned land in the Greater Toronto Area (GTA) and across the province.
Governments need to focus
Lauren van den Berg, President and CEO of Mortgage Professionals Canada (MPC), emphasized the importance of establishing a permanent national housing council comprising industry stakeholders, civil society organizations, and decision-makers from all levels of government. This council would provide ongoing solutions to address the housing crisis.
Another suggestion raised by Porter was converting office buildings into residential units where feasible. He acknowledged the oversupply of office buildings in many city centers and estimated that approximately 30% of office space could potentially be repurposed as residential units.
The panelists urged governments to prioritize addressing the housing supply crisis and focus on comprehensive solutions rather than short-term policies such as foreign buyer bans or vacant home taxes. They emphasized the need to eliminate barriers to construction and streamline the process of building homes.
Optimism for the future of Canada's housing market
Despite the challenges, the panel expressed optimism for the future of Canada's housing market. Hudak mentioned an increasing number of buyers returning to the market and rising home prices, which may encourage more supply. The panelists highlighted the cultural significance of homeownership in Canada and the belief that it remains a desirable goal.
The MPC plans to advocate for measures that improve affordability, such as increasing the insured mortgage cap and reintroducing 30-year amortizations for CMHC-insured mortgages. They also expressed encouragement regarding the actions of the provincial government in addressing the housing supply issue.
Need Some Extra Cash to Help Your Finances? Try Lionsgate!
Are you struggling with your financial needs and need some extra cash? Lionsgate can help. Just fill out the form below, letting us know all your money or mortgage requirements, and we will find the best lender for you. Amazing thing? The process is free, and you can quit it at any time.
We have a team of experts that analyze your requirements and pick the best lender for you with prudent advice.
Note: Please give your authentic information while completing the form below.
Please share this article on your social media profiles if you found it helpful. Also, visit our blog to read similar helpful articles on finance, real estate, and getting mortgages.