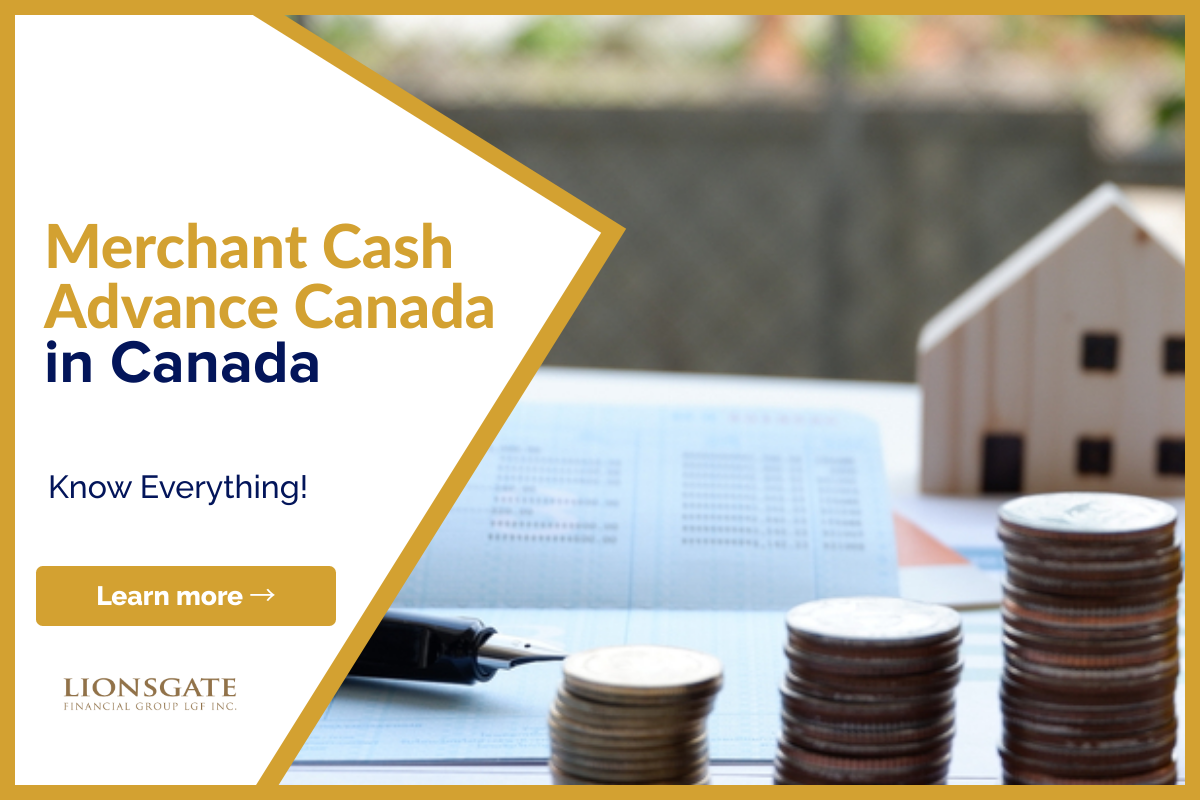 Merchant Cash Advance Canada
Now you can listen to our blog, "Merchant Cash Advance Canada" while on the go.
If you are a small business owner and looking for capital, a merchant cash advance might look like a good idea to you. If you have already made your decision or thinking about making it, you need to consider this: Merchant cash advance can cost you money.
Merchant cash advance contains annual percentage rates in triple digits. Their cost, as well as the daily repayment schedule, can create serious trouble in your cash flow. In some instances, MCA proved to be a debt trap, where it became impossible to repay. Not only this, MCA has caused bankruptcy in a few cases as well.

So, along with advocates, MCA has many critics as well and you should take note of both before making any final call. Below, you will see everything that you need to know before taking Merchant cash advance as your financial resort.
What is a Merchant Cash Advance Canada (MCA)?
A merchant cash advance is an alternative to a standard small business loan. Merchant cash advance or  MCA companies claim that their funding isn't really a loan. An MCA company pays you a lump sum in exchange for a percentage of your future sales.
In simple words, MCA is a short-term financing solution for your small business. Especially, if a traditional small business loan does not meet your business expenses, MCA will do the job.
How Does MCA Works?
A merchant cash advance Canada provider will provide you with an approved amount. And you'll pay it back using a percentage of your credit card purchases each day. Merchant cash advances have famously high-interest rates, which are set by a factor rate. Which is simply a multiplier of the principle advance.
The factor rate and, as a result, the APR are largely determined by the applicant's sales performance. Simply speaking, higher-income numbers can help the applicant get a better deal with a lower factor rate. Due to the minimum credit standards for merchant cash advances, applicants with a poor personal credit or shaky business credit profiles can compensate with strong sales numbers.
Pros & Cons of Merchant Cash Advance
Pros
Quick access to funds
Repayment arrangements that are flexible
It is not necessary to have excellent credit.
You get to decide how you want to use it.
There is no requirement for a security deposit.
Cons
Very, 

very 

costly 

(APR 

ranging 

from 

70% 

to 

200%)

Cash 

flow 

is 

harmed 

by 

minimum 

daily 

payments.

Doesn't 

aid 

in 

the 

development 

of 

business 

credit

It's 

possible 

to 

lock 

in 

a 

merchant 

processor.

Accepting 

credit 

cards 

is 

required.
Terms & Features of a Merchant Cash Advance
Getting a merchant cash advance is simple and quick, and filling out an application takes only a few minutes. You can get cash considerably faster with swift approvals than you can with other types of finance, such as short-term or long-term loans.
A principal amount, a factor rate, a payment duration, a payment frequency, and a percentage deduction of your daily credit card sales, including future sales, will all be included in each merchant cash advance.
Merchant Cash Advances Best Uses
An MCA can normally be accessed promptly by a qualifying business owner, it might be a useful alternative for a business owner who needs immediate cash to cover some of the following uses cases:
Temporary cash flow assistance
Buying inventory at a significant discount
Unexpected costs
Taking care of other pending debts
Working capital is a term used to describe the amount
An MCA will allow you to get in and out of financing rapidly if you have the cash flow and credit card revenues to sustain the average daily debit from your merchant account. It should be regarded as a short-term financing solution—albeit one that can be costly.
What Are the Requirements for a Merchant Cash Advance Canada?
A merchant cash advance may be as simple as qualifying. Unlike most other company finance options, applicants do not need to have been in business for a certain number of years to qualify. The volume and number of credit card transactions are more essential than a company's credit profile, with less attention on personal and business credit information—strong sales numbers can help a company with bad credit qualify for a merchant cash advance.
Most suppliers provide online applications, which makes the already rapid process easier for business owners.
Is it possible to get a merchant cash advance with bad credit?
A Merchant Cash Advance provider is more interested in the number of credit card transactions your firm handles each day. They are generally willing to work with businesses with less-than-perfect credit profiles.
They will most likely want direct debit access to your merchant account, and some providers may even compel your company to process credit cards using their technology.
How Do I Get MCA?
The application process is simple and uncomplicated. However, you must be able to show that you have a monthly credit card volume of at least $4,500 to $5,000. You'll almost certainly be obliged to make a daily (or weekly) direct debit from your merchant account. You'll want to think about your cash flow and whether you'll have enough money in your merchant account each day to fund the periodic payment.
what happens next if you default on a merchant cash advance?
You should avoid defaulting on a merchant cash advance. To recuperate their advance, most providers, like many lenders, will include a personal guarantee in their contract and will likely seek your personal as well as commercial assets. While MCA providers don't record your payment history to the corporate credit bureaus on a regular basis, they will report a default, making future funding more difficult.
Alternatives to Cash Advances from Merchants
A merchant cash advance is only one of several funding options available to a small business, even if it has a poor credit history. Here are a few of the additional possibilities:
Small Business Loans Online
Many internet lenders provide short- and long-term business loans that can help a small firm grow. Varying lenders have different credit requirements. So, even if your company doesn't qualify for an SBA loan or a bank loan, you still have options.
Cash Advance for Small Businesses
It differs from a merchant cash advance in that it is dependent on your cash flow, has a fixed payment (which could be daily or weekly depending on the lender), and will almost certainly have a lower interest rate.
Factoring
Factoring is Not a small company loan. It is a practical strategy to obtain short-term financing by selling your accounts receivables at a discount to access cash now rather than waiting for your customers to pay their invoices (provided your customers pay by invoice).
The Bottom Line
At Lionsgate, we specialize in helping people get the extra cash they need, obtain funding for private mortgages, as well as for other real estate transactions. If you are looking to buy land in Canada, get a mortgage or apply for a loan, fill the form below. Or, You can leave us a message and we will try to connect you with local lenders and sources that best meet your needs.
If you found this article helpful, please share it on your timeline and with someone you care about. Also, visit our blog to read similar helpful articles on finance, real estate, and getting mortgages.