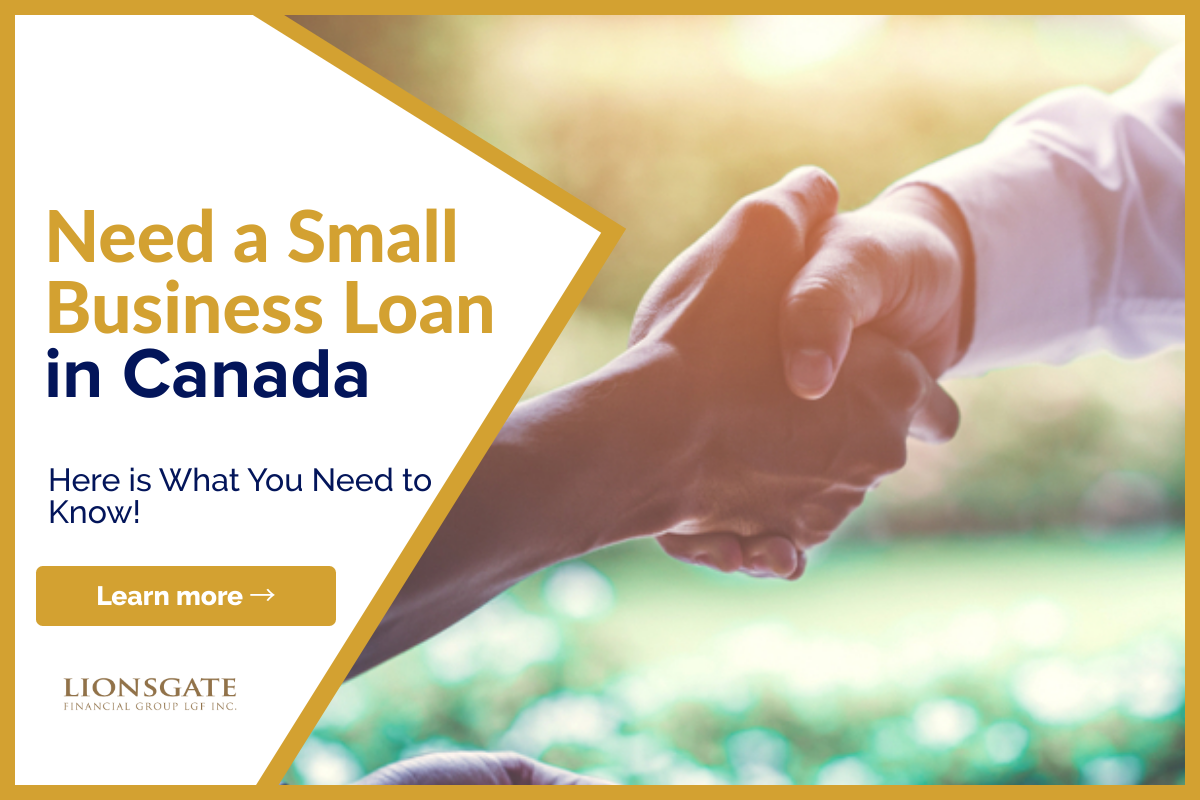 Need a Small Business Loan? Here is What You Need to Know
Now you can listen to our blog, "Need a Small Business Loan? Here is What You Need to Know", while on the go.
Small businesses usually try to get loans from banks. But this is often a waste of time as banks take very long to approve funds. From meeting with an advisor to getting approval to receiving funds, there is a lot that goes down.
Also, if you apply for a loan at a bank, you will not receive any special benefit for your loyalty. It is important to mention here that banks often reject small loans too as they are not profitable financial products for them.
As thousands of small businesses cannot get the funding they need from a bank, there are many alternative lenders available. Before moving to the lenders, let's first find out what lenders usually look for in a small business loan application.
What Lenders Look For in a Small Business Loan Application
If you, as a small business owner, know the appropriate steps to get the loan, your chances greatly increase. If you know that you are in need of a loan, then it is imperative for you to know the eligibility requirements of most lenders. Here is what you need to know that is required by lenders:
Collateral
Collateral is frequently highly valued by more traditional lending organizations. A secured business loan can provide you with the funds you require; it is often easier to obtain a loan that is backed by some form of collateral. Because start-ups and small businesses don't often have a lot of assets, you may need to utilize personal collateral, such as your home or car, to obtain the loan you need.
Commitment
This is the amount of money you're investing in your company. The more you inject, the more favorable the loan request will be viewed by possible lenders. Before offering any extra finance, prospective lenders will look to see if you have made a considerable investment.
History of Credit
Your business should have its own credit score and credit history, which will advise potential lenders about your ability to manage your company's finances. If your business is still new and you haven't had time to build a credit history for it, potential lenders may look at your personal credit history and score.
The Business Age
The length of time you've been in business is one of the most important elements lenders consider when determining your loan eligibility. As an application, the longer you've been in business, the more stable and appealing you'll be. In general, private or alternative lenders seek enterprises that have been in operation for at least a year, but traditional banks seek businesses that have been in operation for at least two years. If your business has been open for at least three months, you may be eligible for a start-up loan.
Flow of Cash
The prediction established in your business plan will be used to measure your cash flow. You must also be certain about the type of funding you require, such as equipment financing or working capital loans. You'll also need to explain how you plan to use the requested funds and how much you'll need to meet your goals. To improve your chances of getting a small business loan, you must make a good first impression on potential lenders. This can be accomplished by:
Having a strong management team is essential.
Demonstrating the ability to build a firm steadily.
Providing evidence of profitability. As a business owner, it's critical to show how your company plans to be profitable in the near future in order to make your business loan repayment easier.
Consider the long term. Long-term financing is advantageous since it allows you to repay at lower rates in the short term while allowing you time and money to invest for the long term.
Annual Income
When you apply for a company loan, most lenders will set a minimum annual revenue requirement that you must meet. Lenders typically want a monthly revenue of $5,000 to 7,000 in card sales or annual revenue of $80,000 to $100,000.
Get Small Business Loans
Apart from traditional banks, you can get small business loans from other sources as well. Some of these sources are listed below:
Credit Unions:  Credit Unions are a type of financial cooperative. Customers own these individually and in a non-profit capacity. To be eligible for a loan from them, you must first join, then have a good credit score, collateral, and a business plan. Their standards are a little lower than those of typical banks.
Microloans: Financial institutions provide these to business owners who are unable to obtain a standard business loan.
Funds for community loans: These are non-profit groups that assist people who are unable to obtain loans from banks. They are more likely to understand how your small business operates in the context of the local economy.
Family and Friends: Friends and family members can help you get a small business loan.
Online Lenders: As a small business owner, you should always be on the lookout for new and better ways to fund your firm. Online lenders are a good choice because they can usually approve your application quickly.
The advantage of these alternative sources is that their qualification process is less stringent than that of traditional banks, and their terms and repayment schedules are more flexible. Because small businesses are considered higher-risk borrowers, you may have to work a little harder to get the money you need.
Always double-check your company strategy and look into other finance sources, as these lenders are more likely to cooperate with small firms.
Documents You Might Need During Or After Your Application
Some lenders will require you to provide certain documents in order to verify the information you provide in your application.
Business Plan – Having a business plan that can justify why you need a loan and how you plan to use it, whether you're a new or established firm, can go a long way toward earning your lender's trust and demonstrating your devotion.


Financial Records

Bank statements – Lenders will usually want to see how much money is coming in and going out of your company's bank account.
Balance Sheet: A balance sheet is often required in order for your lender to assess your entire assets and liabilities.
Income statement – Your income statement will show your lender your expenses, cost of products sold, and net income.
Tax Returns – Your lender will use this to verify that the income you stated matches what you submitted to the Canada Revenue Agency. Any discrepancies may jeopardize the approval of your application.
Personal Financial Documents – Your credit report may be requested by some lenders in order to assess your financial situation. You'll appear more creditworthy if you look good.
The Bottom Line
There are business funding possibilities for everyone, whether you operate a startup or an established company. The first and perhaps most important step is to ensure that you are fully prepared for the application process. Then, find a lender who can help you. This is where Loans Canada can assist you; we can connect you with a local business lender.
At Lionsgate, we specialize in helping people get the extra cash they need, obtain funding for private mortgages, as well as for other real estate transactions. If you are looking to buy land in Canada, get a mortgage or apply for a loan, fill the form below. Or, You can leave us a message and we will try to connect you with local lenders and sources that best meet your needs.
If you found this article helpful, please share it on your timeline and with someone you care about. Also, visit our blog to read similar helpful articles on finance, real estate, and getting mortgages.