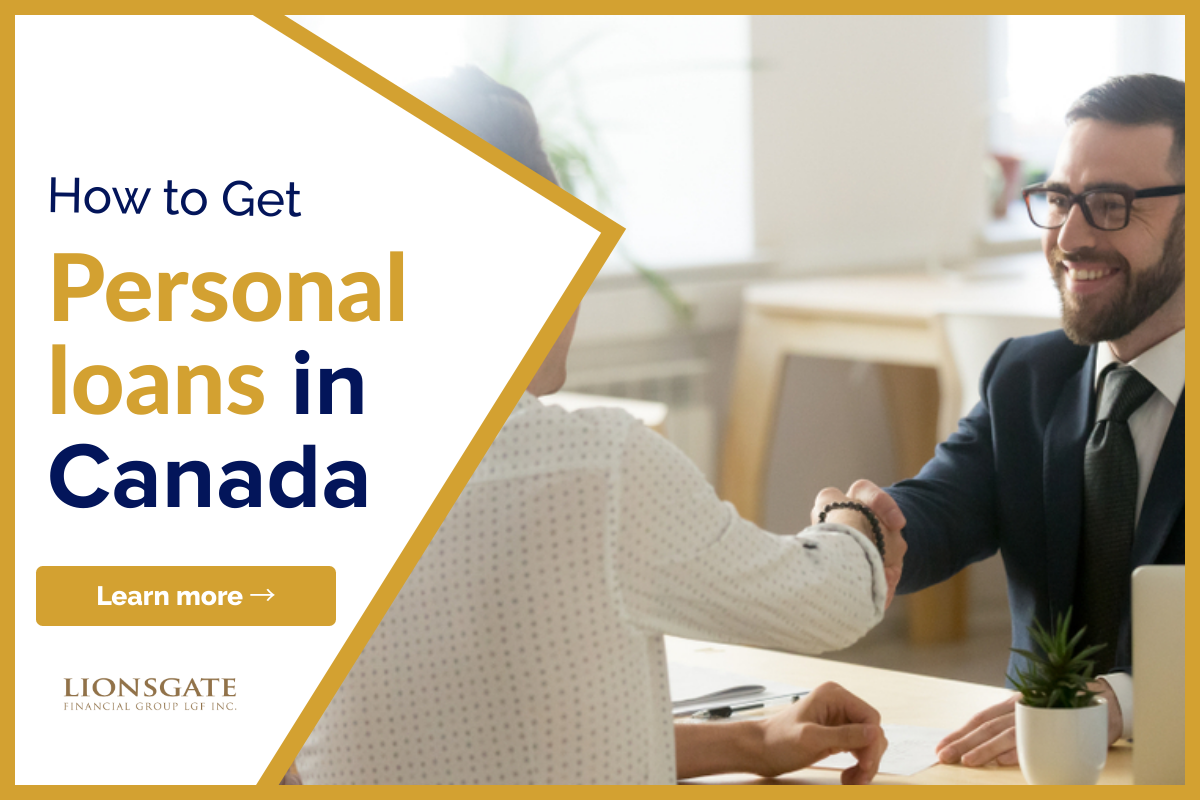 Personal loans in Canada: Complete Guide
While managing finances for life, we all need a little bit of help sometimes. Whether it is for the overdue bills or to cover an emergency, a personal loan is what we always seek. If you are feeling yourself in the same situation too, a fast personal loan can help you get over the hump. In this guide, we will go through each of the steps which you need to take in order to get a personal loan in Canada.
But, before moving on to the process, it is mandatory to determine whether you need a personal loan or not. A personal loan is money you borrow for personal needs and not for business needs from a lender. This money is usually of a fixed amount and can be paid by installments over a specified timeline.
Common reasons for getting a personal loan in Canada are paying a large chunk of expenses, making home renovations, consolidating debt, and more. So, if there is something you cannot avoid and it is related to your personal life, you are good to go with the personal loan.
Types of Personal Loans
Personal loans come in all shapes and sizes; however, the most common of these are unsecured installment loans, home equity loans, auto loans, mortgages, and car title loans. Below are the three main types of loans.
Secured Loan: A secured loan is when the lender does not ask you to give collateral like a home, vehicle, or any other thing.
Unsecured Loan: An unsecured loan is when you do not need to provide any collateral to the lender. In most cases, personal loans are unsecured and you do not have to provide any equity for collateral. Since these are unsecured, the interest rates are usually higher.
Title Loan: Unlike secured and unsecured, a title loan is a type of personal loan where an asset like a car is secured. In this, the borrower agrees to put the lender on the title. This type of loan is usually for the ones with poor credit history, who cannot qualify for the above two loans. Here interest rates are heavier than unsecured loans.
How to Find Right Lender For Personal Loan
A personal loan has all the characteristics that any other loan can have. When you borrow it from a lender, you get the leverage of paying it in short or long terms installments with an interest fee. How much relief you get, depends on your lender as well as some companies have strict rules while others are mild. There are many lenders to choose from for a personal loan in Canada, so pick your lender carefully.
Here are a few things which you must consider before picking any lender.
Loan amount to offer
Term length fees
Interest rates
Repayment structure
Things required for qualifying
Who Can Qualify?
Anyone having a job or proof of income can qualify for a personal loan in Canada. You should also have a chequing account and a good credit score for guaranteed approval. Although some short-term lenders will accept you with a poor credit score as well, these lenders will charge a very high interest rate than the other lenders.
How to Qualify for a Personal Loan?
Getting a personal loan in Canada is an easy and straightforward process. Consider the following steps to apply for it.
Check your credit score: A credit score is your answer to whether the lender will consider you a riskier borrower or not. If your credit score is bad, prepare for the strict terms and higher interest rates. If it is good, you are likely to get better interest rates and easy terms. So, if your credit score is not good, wait for some time and improve your credit score if possible.
Gather required documents: Once you have found a lender, start collecting your personal and financial documents including your driver's license, pay stubs, W-2 tax forms, and bank statements. If you are not sure about any of it, you can always take help from an expert.
Fill the application: The application process can be different for different lenders as the loan varies from lender to lender. But, it is usually short and can be filled out online. Along with the application, you will be asked to submit your documents as well. Make sure you provide everything asked, to get your approval quickly.
Wait for approval: Once you have completed the online application and submitted all the documents, wait for your application to be considered. Generally, you will get the answer the same day you applied. Once approved, you will receive your funds immediately. The money is deposited via direct deposit within a few business days.
Pros of Personal Loan
Short-term loans are not a good choice in every case, but in some cases, they can be very helpful. Here are a few of the benefits of personal loans.
Quick cash: A short-term personal loan gives you quick access to the money you need in a matter of no time.
No collateral required: In most of the options, you do not need to provide your car, house, or any equity for the collateral. You can get your money without risking any of your assets.
Bad credit is acceptable: Some lenders provide you with loans even if you have a bad credit score. However, the interest rates are high.
Repayment terms not fixed: A lender will work with you to curate a plan that suits your needs best, with the monthly repayment amount of your choice.
Cons of Personal Loan
Higher interest rate: Since the loans are for shorter-term, the interest rates are higher than other loan options.
Puts in recurring mode: Due to its high-interest rates, most borrowers are unable to pay the money and get another loan of the same proportion. This puts them in a recurring cycle of taking and paying loans.
High fees: If your repayment is late, you will have to pay the extra fee. Which keeps adding and your personal loan skyrockets.
Not a long-term solution: It can be best to come out of a dire situation, but due to its high costs, it cannot be your long-term solution. As instead of relieving financial hardships, it starts to increase them.
The Bottom Line
Short loans are not recommended unless it is a severe financial condition and you cannot get away with it. Try to avoid it as much as you can by selling one of your assets. If it still does not work for you, only then go for a personal loan. This is because these types of loans have very high interest rates ranging from 19 to 39 percent and become a costly source of cash.
If a personal loan is inevitable, make sure you research and find the best lender for you who have a relatively low interest rate and fee. Make sure you afford to pay the monthly payment and other expenses; otherwise, it will keep mounting with fines and you end up in a more miserable situation than you currently are.
For more information about loans or mortgages, visit our website or contact us if you are looking for personalized guidance.