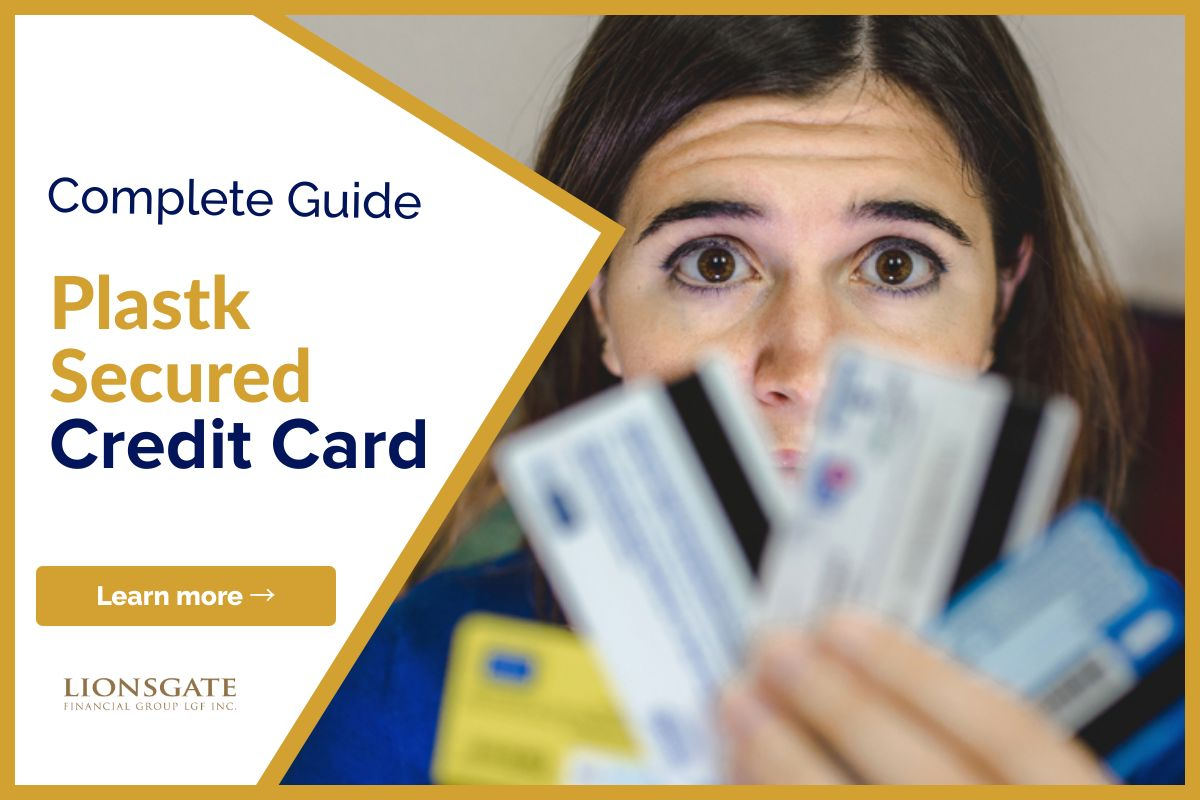 Plastk Secured Credit Card: Your Ultimate Guide
Everything about Plastk Secured Credit Card. 
One of the biggest perks to having a credit card — besides being able to shop online — is the ability to collect rewards points with every purchase you make. While not all credit cards allow cardholders to earn points, many of them do. Once you've accumulated enough points, you can redeem them for travel purchases, merchandise, and other products and services.
Getting approved for a credit card can be tough if you don't have the income nor the credit score needed to qualify. Luckily, there are secured credit cards available that work very much like a credit card, except, you're required to top up the card with your own money before you can shop with it.
There are some drawbacks to secured credit cards; namely, they don't typically come with a rewards system that allows you to collect points with every expenditure. That is until the Plastik Secured Credit Card came around.
With this secured credit card, you can easily get approved regardless of your credit score while taking advantage of points collection and redemption.
Let's take a closer look at Plastk to help you determine if this is the right type of secured credit card for you.
Check out more top rated secured credit cards in Canada.
What is The Plastk Secured Visa Credit Card?
Plastk is a secured Visa credit card. With a secured card, cardholders must fund the account with a certain amount of money before it can be used.
While the average secured credit card does not offer much in the way of rewards, Plastk is the only secured credit card that offers cardholders a premium rewards program. With every purchase made, you can earn points that can later be redeemed.
At the same time, you can build your credit score with every timely bill payment you make since your payments are reported to the major credit bureaus and noted on your credit report. Over time, this can help establish and build your credit score, and eventually, you may be able to qualify for a traditional unsecured credit card.

The Plastk Secured Credit Card is ideal for those who are having a tough time getting approved for a conventional credit card due to bad credit or low income. Students and new Canadians may also find Plastk a good option for similar reasons.
Every dollar you spend is equal to 250 points, which can be redeemed toward any of the following:
Merchandise
Travel
Exclusive Events
Gift Cards
Charities
Plastk Secured Credit Card at a Glance
| | |
| --- | --- |
| Purchase interest rate | 17.99% |
| Cash advance rate | 21.99% |
| Balance transfer rate | 17.99% |
| Sign up bonus | 5,000 points |
| Annual fee | $48 |
| Monthly maintenance fee | $6 |
Benefits of Plastk Secured Visa Credit Card
The Plastk Secured Credit Card comes with a slew of benefits, including the following:
Bad credit accepted. Plastk doesn't have a credit score requirement, which means it's much easier to get approved for compared to conventional unsecured credit cards. In fact, this card was designed specifically for individuals with bad credit.
Helps build credit. Every payment made is reported to the major credit bureaus. Payment history plays a key role in your credit score. More specifically, it accounts for 35% of your credit score, so every timely payment you make will positively impact your credit score.
Monthly credit score update. You can access information about your credit score every month through Plastk to see how much progress you're making with every timely payment.
Cash back. Plastk is the only secured credit card in Canada that allows you to earn points. Every dollar spent is worth 250 points.
Low-interest rate. For the first 3 months, you'll pay 0% APR. The rate increases to 17.99% after that, which is still a competitive rate compared to other credit cards.
Sign-up bonus. Earn up to 5,000 bonus rewards points after signing up for the Plastk card.
Zero Fraud Liability. If someone steals your Plastk Secured Credit Card and uses it, the Visa Zero Liability policy will cover you, so you'll never have to pay anything for any fraudulent activity.
Interest-free grace period. Get a 25-day interest-free grace period on purchases and a 3-day grace period on cash advances.
Drawbacks of Plastk Secured Visa Credit Card
Before you apply for the Plastk Secured Credit Card, it's important to consider some of its drawbacks as well:
Deposit required. Unlike an unsecured credit card which allows you to spend on credit up to a certain limit, a secured credit card — like Plastk — requires that you make an upfront deposit before you can use the card. That means that you're actually spending your own money rather than spending on credit.
Monthly fee. In addition to the annual fee, there is also a monthly fee of $6 that you will have to pay.
Expensive penalties. If you miss 2 payments in a row, you'll be subject to a default interest rate of 29.99%.
High foreign transaction fees. Most credit cards charge a foreign transaction fee of around 2.5%, but with Plastk, that rate increases to 3.5%.
Tired of secured credit cards? Make the switch and get a regular credit card.
How to Apply For The Plastk Secured Visa Credit Card
Applying for the Plastk secured card is easy and requires you to follow 4 simple steps:
Complete the online application form
Supply personal information, including your name, birth date, social insurance number (SIN), and email address
Submit the application
Deposit funds to your Plastk account via e-transfer
Eligibility Requirements Plastk Secured Visa Credit Card
In order to be eligible for the Plastk Secured Visa credit card, you'll need to meet the following criteria:
Be a Canadian citizen or permanent resident
Be the age of majority in your province
Have an adequate amount of money to fund your account
Plastk Secured Visa Credit Card FAQs
Will I get back my security deposit if I close my account?
Yes, any security funds deposited will be returned within 60 days after cancelling your card.
What is the minimum and maximum security deposit?
The minimum security deposit is $300, and the maximum credit limit is $10,000.
How long does it take to get approved for the Plastik Secured Credit Card?
You can get approved for the Plastk Secured Credit Card in as little as 24 hours. After you're approved, you'll receive email instructions on how to send your security funds, and your card will then be mailed to you.
Final Thoughts
If you have poor credit and are struggling to get approved for a traditional credit card, then the Plastk Secured Credit Card may be perfect for you. Not only will it allow you to spend as if you have a traditional credit card, but it can also help you build credit while earning rewards points at the same time.
If you need more information, please contact us.