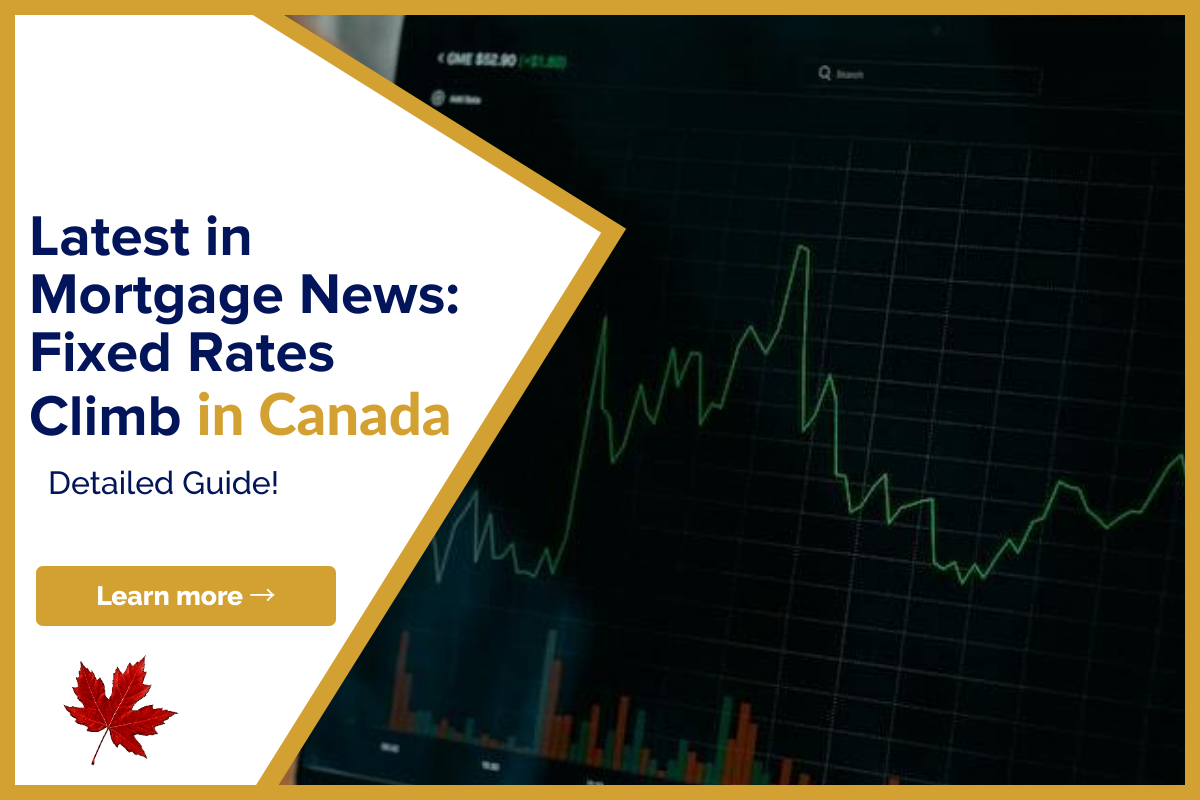 Latest in Mortgage News: Fixed Rates Climb
The latest news in the mortgage industry reveals that fixed mortgage rates continued to rise this week, although at a slower pace.
Major banks have increased their posted rates for 2- to 4-year terms, with most advertising 1-year rates above 7%. Some 5-year terms are still available below 6%.
This rise in rates is a response to increasing Government of Canada bond yields and aims to maintain profitability for lenders.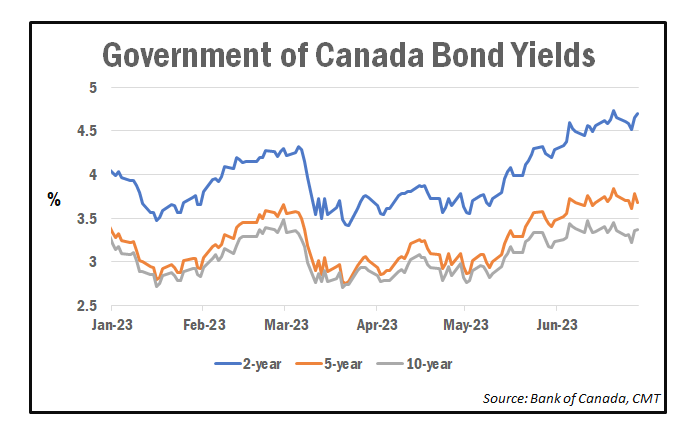 Fluctuating bond yields were influenced by various factors such as lower-than-expected Canadian headline inflation, an upward revision in U.S. first-quarter GDP, and a cooling of U.S. inflation in May. It remains uncertain if rates will continue to increase from this point, as lenders are primarily focusing on maintaining their profit margins rather than solely considering yields.
Other news in the mortgage industry includes rising concerns over costs, particularly for borrowers facing mortgage renewals in the coming years. The Bank of Canada's survey shows that the cost of living is the top financial concern for nearly half of respondents.
Variable-rate mortgage holders have been significantly affected by rising interest rates, leading to cutbacks in spending. As rates remain elevated, more mortgage borrowers will be impacted when their mortgages come up for renewal. Although most mortgage holders expect to manage payment increases, it will constrain their discretionary spending.
In terms of Canada's economic activity, April showed no growth compared to March, falling below the expected 0.2% growth rate. However, preliminary estimates suggest a rebound of 0.4% in May. The real estate sector experienced growth in April due to increased home sales.
Despite the slower-than-expected growth in April, economists believe that the Bank of Canada will proceed with another quarter-point rate hike in July.
Canadian business sentiment has weakened, with businesses anticipating slower growth, weaker hiring and investment intentions, and tighter credit conditions. Slowing demand has become a more widespread concern in recent quarters.
Although inflation expectations have eased, the majority of businesses still expect inflation to remain above 3% over the next two years, although the percentage has decreased from previous quarters. Despite these factors, another interest rate hike by the Bank of Canada in July is anticipated.
Need Some Extra Cash to Help Your Finances? Try Lionsgate!
Are you struggling with your financial needs and need some extra cash? Lionsgate can help. Just fill out the form below, letting us know all your money or mortgage requirements, and we will find the best lender for you. Amazing thing? The process is free, and you can quit it at any time.
We have a team of experts that analyze your requirements and pick the best lender for you with prudent advice.
Note: Please give your authentic information while completing the form below.
Please share this article on your social media profiles if you found it helpful. Also, visit our blog to read similar helpful articles on finance, real estate, and getting mortgages.