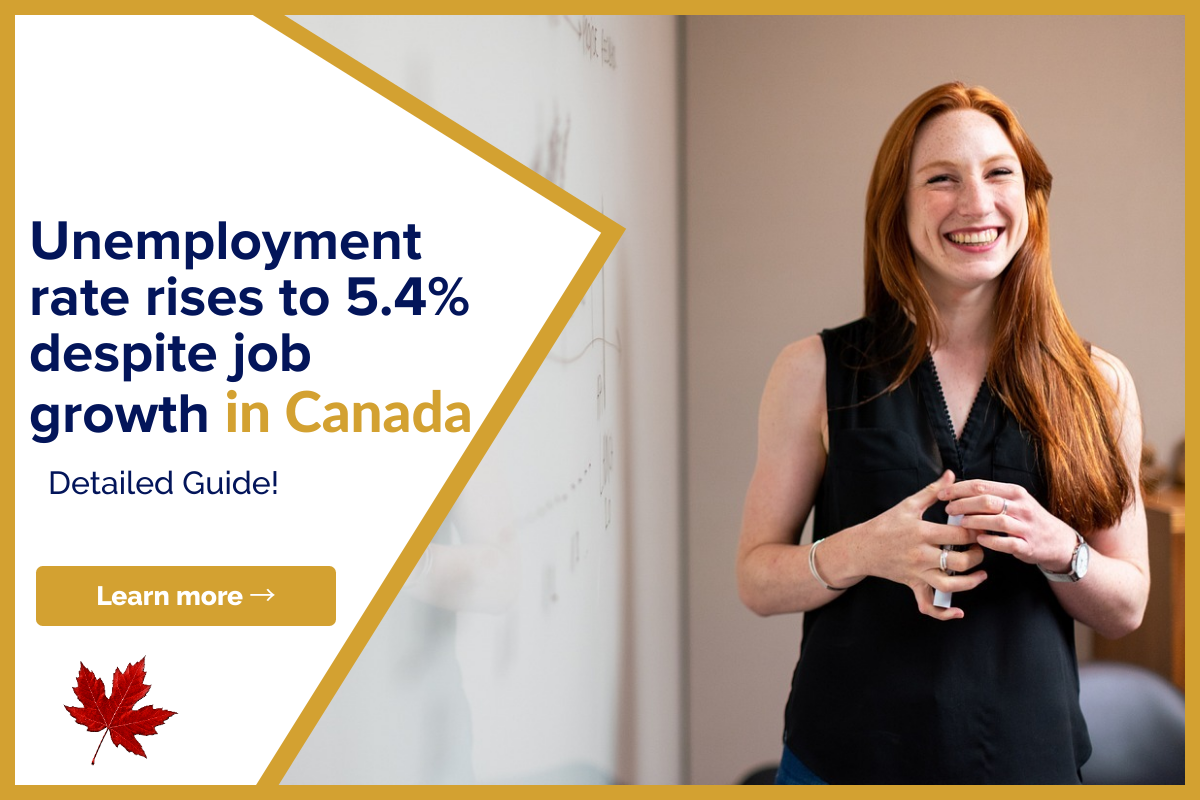 Unemployment rate rises to 5.4% despite job growth, BoC rate hike still on track
The unemployment rate has increased to 5.4% despite the growth in the number of jobs. However, the Bank of Canada is still expected to proceed with a planned rate hike.
In June, 60,000 new jobs were created, surpassing analysts' expectations. However, the national unemployment rate rose to its highest level since January due to a higher growth rate in the labour force compared to employment gains.
The sectors that saw the most job gains were wholesale and retail trade and manufacturing, while construction, education, and agriculture experienced losses. Wage growth also slowed down in June. Despite some mixed results, experts believe the job data supports the likelihood of a rate hike in July.
The Bank of Canada is expected to continue with its plans for a quarter-point rate increase, despite some indications of a weakening economic environment. Factors such as increasing consumer delinquency rates, declining job openings, and slowing wage growth suggest a softer economic backdrop.
However, the strong job numbers and sustained core inflation readings have not been significant enough to change the central bank's plans for multiple rate hikes.
Need Some Extra Cash to Help Your Finances? Try Lionsgate!
Are you struggling with your financial needs and need some extra cash? Lionsgate can help. Just fill out the form below, letting us know all your money or mortgage requirements, and we will find the best lender for you. Amazing thing? The process is free, and you can quit it at any time.
We have a team of experts that analyze your requirements and pick the best lender for you with prudent advice.
Note: Please give your authentic information while completing the form below.
Please share this article on your social media profiles if you found it helpful. Also, visit our blog to read similar helpful articles on finance, real estate, and getting mortgages.