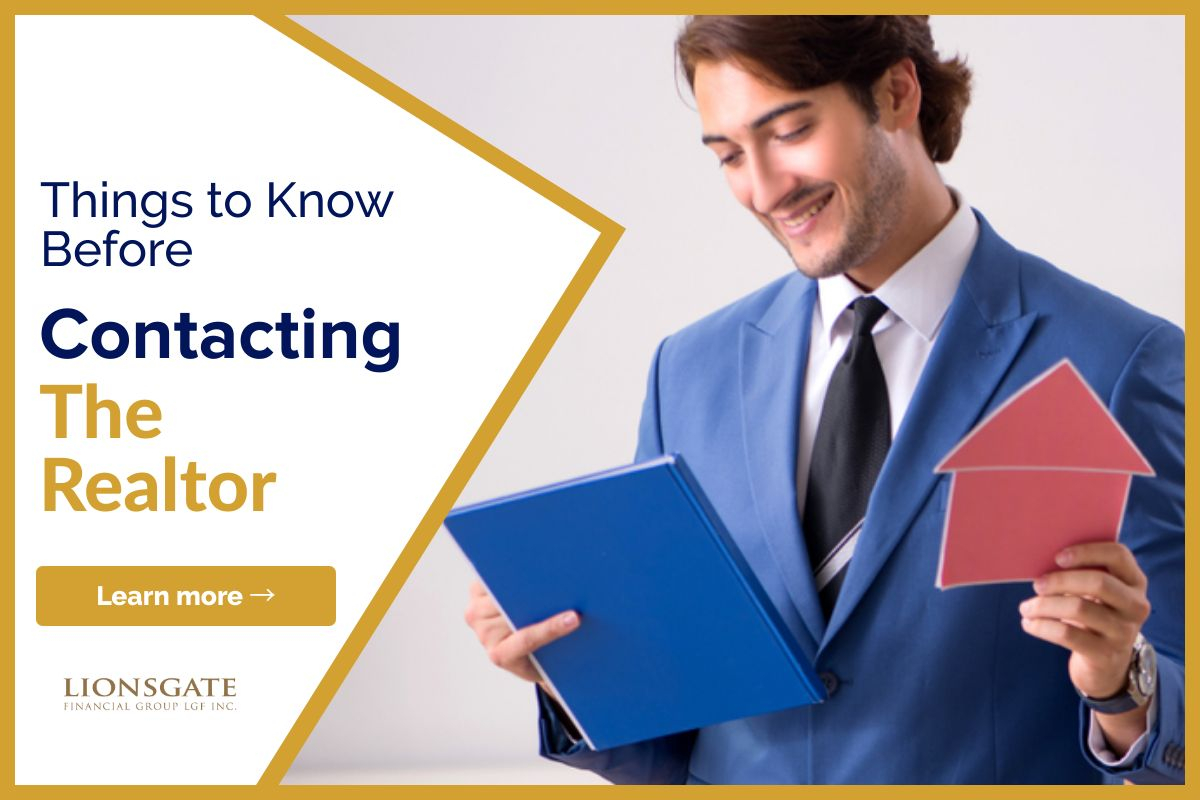 Things to Know Before Contacting a Realtor
When one wants to move, either by selling or buying a home, one prepares a list of things to discuss with a realtor. Whenever you want to buy or sell a house, you will have to come in contact with a realtor. So, it is better to prepare a list of things which you must talk about and take care of.
In case you do not know, a realtor is a person who guides you through the process and acts as your guide throughout the buying or selling process. Realtors offer advice on every point and work for you to get you the best deal possible.
During your first meeting with a Realtor, make sure you come prepared with the right questions and know every possible thing about the process. With little preparation, you can get the right food ahead and move forward with a clear idea.
So, in this guide, we will discuss five points that should be on your list before contacting a realtor.
Things to Know Before Contacting a Realtor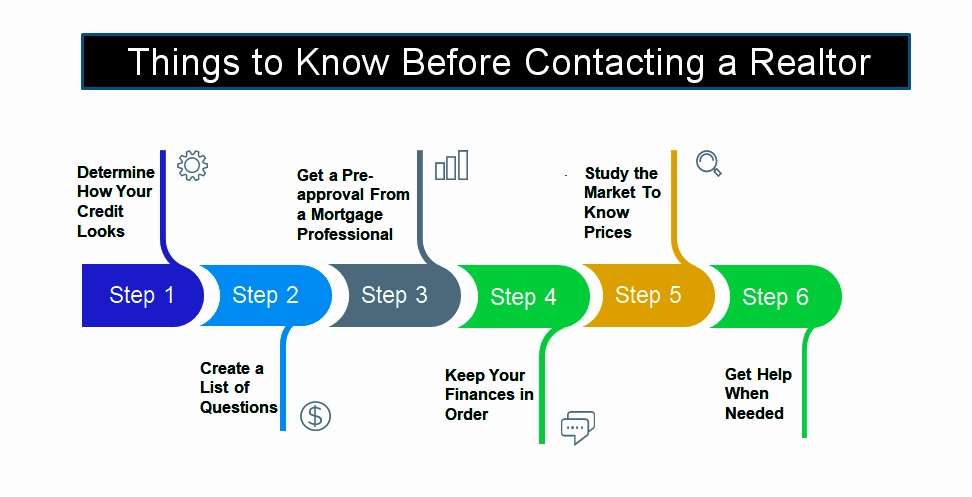 Here are five essential things a potential home shopper needs to begin to think about before contacting a realtor is to:
1. Determine How Your Credit Looks
Luckily in this computer age, there are many ways for us to easily and quickly check our credit ad credit scores. There are multiple sites out there to check your credit for free.
Two that we like the most are free credit reports and credit karma. If you have a credit score below 640 and want to dive deeper into your report to see if there are opportunities to increase that score, we got you covered.
There are multiple ways you can improve it. For instance, by dispute errors, if there are any with the credit bureaus, make sure you are current with all monthly payments, and reduce debt where possible.
2. Get a Pre-approval From a Mortgage Professional
Once you know about your credit you should contact a mortgage professional and work on a pre-approval. But don't just pick any mortgage professional as they are not all created equal. Do your research so that you can feel confident that the person you pick is knowledgeable and will take care of you as if they were buying their own home.
It is important to mention here that being pre-qualified for a mortgage is not the same as being pre-approved. Although both processes involve analyzing your debts, income, and assets, only a pre-approval involves an official mortgage application.
3. Study the Market
The mortgage for which you are pre-approved will determine the price range of your home. If you also selling, you will require a market for homes similar to yours in the market in order to get an idea of price.
A realtor will show you how long homes have been on the market, any price reductions, and most importantly the closing prices. Remember, the closing prices are always different than the prices shown in print or digital media.
So, it is important to first research the market to find out the rates on your own.
4. Keep Your Finances in Order
If you want your first meeting to be productive with the realtor, then keep your finances in order. You can do this by preparing some preliminary financial questions on your own and answer them to gauge your financial status.
If you want to buy a home, find out how much you can afford to ensure you do not get over the budget. You can tell the realtor your budget and they will find you the best deal according to your budget.
If you are looking to sell your home, find your deed, title policy, and any surveys you completed in the recent mortgage statement. Decide what timeline you are on and how eager you are to sell the property. Having this detail in mind will help you and your realtor find the best candidate quickly.
5. Create a List of Questions
While preparing for your first meeting with the realtor, make sure you have a number of questions to decide whether the realtor is a good fit for your needs or not. You can do this by preparing a list of questions that you want to ask. These questions can dig into the home buying or selling process and can focus on the realtor's qualifications in general.
Below are some of the questions we have curated for you, so you can have an easy go in your first meeting.
How many homes have you sold or bought until now?
What are your average days on market?
How many years of experience do you have as a realtor?
Have you ever had a complaint filed against you with the state?
What commission rate do you charge?
What do you think is an appropriate list price for my home?
Are there any fees if I want to cancel the agreement?
Have you sold any homes in this area?
These are some of the most common questions that must be asked before hiring any realtor. You can also add a few more depending on the area or state you live in.
You May Also Like: Can I Get Mortgage on Disability Income?
The Bottom Line
A bad realtor can make your home sale or buy process miserable and cost you a lot of money. Thus, to make sure you find the right realtor, it is important you look at it from a trusted source. Also, make sure you find one who really understands and helps you. Follow the above guidelines to ensure you find the right realtor and you know enough even before you come in contact with your realtor.
If you have any questions about either of these items, please reach out to us today. If you do not know where to find the right realtor for you, we can provide a helping hand in that too. Make sure you reach out to us and we will be happy to answer all of your questions.