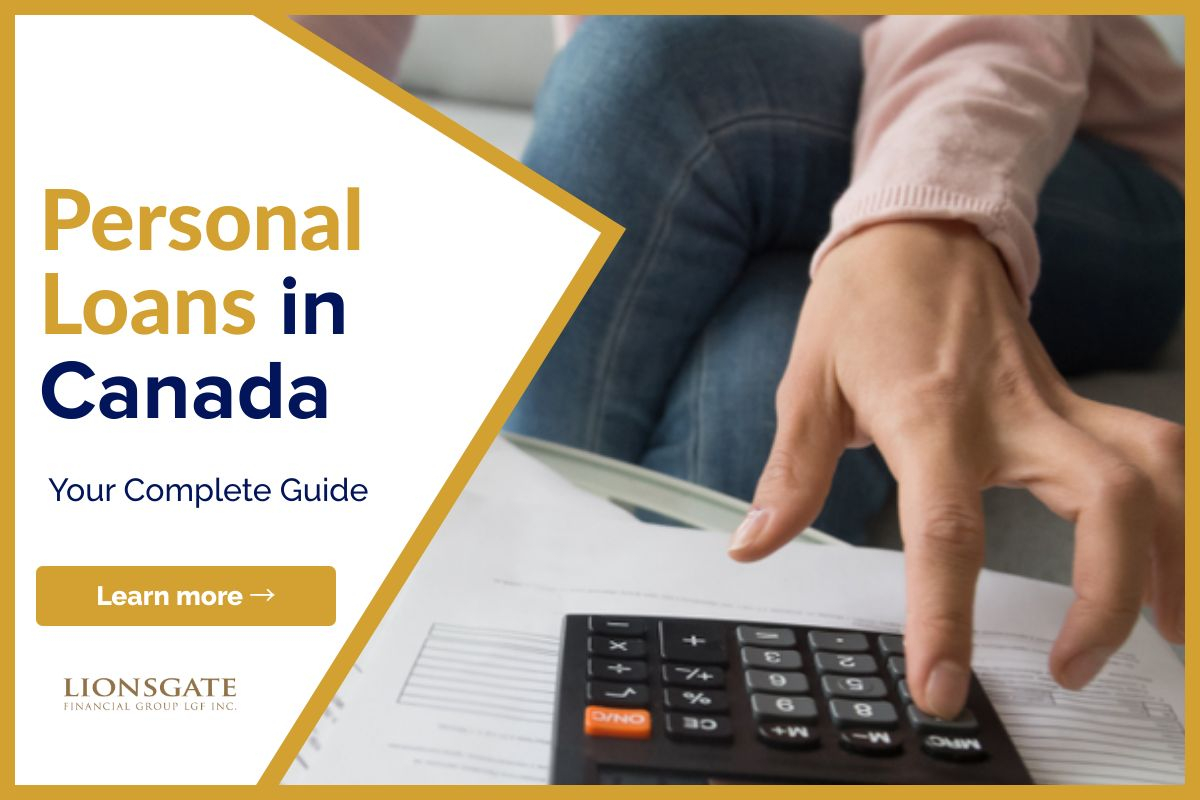 Personal Loans in Canada: Complete Guide
Now you can read our blog, "Personal Loans in Canada: Complete Guide", while on the go.
In a utopian world, you would never need to borrow money. However, we all fall short in life at one point or the other. So, what is your first thought when you are out of balance? If you are a normal person, your answer, like many, would be to take a personal loan. The reason being personal loans are the safest and least costly way to fill your financial goals.
But what exactly is a personal loan? How you can get it and what are the criteria for getting the approval? If you are interested to know the answers, keep reading as we are about to delve into the details of personal loans.
Read More: Early Mortgage Renewal: How Does it Work?
What is Personal Loan?
A personal loan is a kind of loan which you borrow for a fixed time period and agree to return it back. The loan also adds the full amount, interest, and any applicable fees. You pay this back by making regular payments, often called installments. Personal loans are also called long-term financing plans, installment loans, and consumer loans.
Most personal loans range from $100 to $50,000 with a term between 6 and 60 months. These are taken for some immediate relief like for a specific purchase such as home renovation, furniture, and cars or to consolidate other debts with higher interest rates.
Personal loans in Canada are widely available from traditional lenders, such as banks and credit unions. Also, you can find it from lenders such as payday lenders, private lenders, or pawn shops.
How Personal Loan Work?
If you are considering getting a personal loan in Canada, here is how it works.
What lender will ask:
regular income
bank account
permanent address
Most lenders run a credit check when you apply for a personal loan. Your credit report also plays a vital role in helping lenders evaluate your ability to pay your personal loan. They also examine debts, credit reports, and credit scores to determine the type of loan you qualify for.
Personal loans in Canada are made only for individuals. Most banks and lending companies have conditions about what you can use a personal loan for. Also, there are different types of personal loans in Canada, including secured, unsecured, and credit building loans. Interest rates vary widely when it comes to personal loans. Usually, lenders have personal loan rates that begin at 3%.
Getting Personal Loan From a Lender
The lender usually gives a loan in one of the following ways.
Cash
Deposited in your bank
sent to you as an e-transfer
sent to other lenders directly, if you consolidate other debts
on prepaid card
It is important to mention here that if you take a loan on a prepaid card, you may have to pay the cost before activating it.
Best Personal Loan Lenders & Their Rates
Here are some of the best lenders in the business along with their rates.
1. Loan Connect
If you are looking for an unsecured short-term personal loan of $500-$50,000 and that too within the time period of 6-60 months, this is the best deal option to pick. The interest rate, depending on the personal credit, falls around 10-46%. One of the main advantages of Loan Connect is the availability of funds within 12 hours of getting approval.
Also, you don't need a minimum income or minimum credit score to apply for it. You do not have to pay any early payment fee. However, the closing and origination fee is around $100.
Click here to apply or read more about Loan Connect.
2. Mogo
Mogo is a fintech company based in Ontario that offers a wide variety of services. Their personal loans start from $500-$15,000 and the term is around 6-60 months. The interest rate also varies a lot ranging from 9.9% to 47.72%, depending on your financial situation. Interest rate, too, depends on your credit score – the lower the credit score, the higher the interest rate.
The minimum income condition does apply here and starts from $13,000 per year. To apply for a Mogo loan, you need to be a permanent resident of any province or territory except Quebec, have proof of your income and an active bank account. One thing that makes Mogo unique is its 100-day money-back guarantee for borrowers who are unsatisfied with Mogo's service. You will not find this advantage in any other personal loan.
To apply for a Mogo loan or learn more about it, Click Here.
3. LendDirect
Unlike other lenders which provide personal loans to pay back in installments, LendDirect provides a line of credit-style loans. This is more flexible than a standard personal loan. A line of credit functions similarly to a credit card. In LendDirect, you will have access to up to $15,000 in credit, but you will only incur interest and make payments on money you withdraw from the line of credit. The interest rate, however, is as high as 19.99%. You will need to meet the following requirement to qualify:
Must be a Canadian resident between ages 18 and 70
Must be employed
Have a minimum income of $18,000 per year
A Canadian chequing account & a void cheque
Once you get approved, you get access to your personal line of credit within one or two business days.
Click here to apply for a personal loan with LendDirect.
4. LoanMeNow
It is a short-term loan provider which offers Canadians small loans between $300-$1,000 with terms of six months. LoanMeNow promises to get you cash within 24 hours and don't do any credit check. Since it has no requirements to qualify, the interest rates are quite high. The interest rates usually range between 28% to 32% – is the highest of all types of loans.
To qualify, one needs to meet the following qualifications.
No bankruptcy or consumer proposal
Have a verifiable stable employment
Don't have existing outstanding short term loans
Proof of identity and home address
Confirmation of employment
A void cheque or PAD agreement
Click here to know more about LoanMeNow or apply directly.
Should You Get a Personal Loan?
For every individual, the reason might be different to opt for a personal loan. However, the ideal reason to get a personal loan is when you are unable to cover the full amount you need to pay. But, you are responsible enough and financially able to pay back the loan on time. If you are this type of person and need immediate funds, you should go for a personal loan.
You Might Also Like: RV in Canada: Best Loan Options to Consider
The Bottom Line
A personal loan is the best help you can get in your hard financial time. Go on the vacation, build the deck, cover medication or renovate your home; whatever the use, personal loans are a responsibility and a commitment. So, before you settle down and get a loan, make sure you do your due diligence and understand the terms, fees, and interest rates. It is important to know beforehand what you will be paying.
At Lionsgate, we specialize in helping people obtain funding private mortgages for land purchases as well as for other real estate transactions. If you are looking to buy land in Canada, leave us a message and we will try to connect you with local realtors and sourcing for financing.