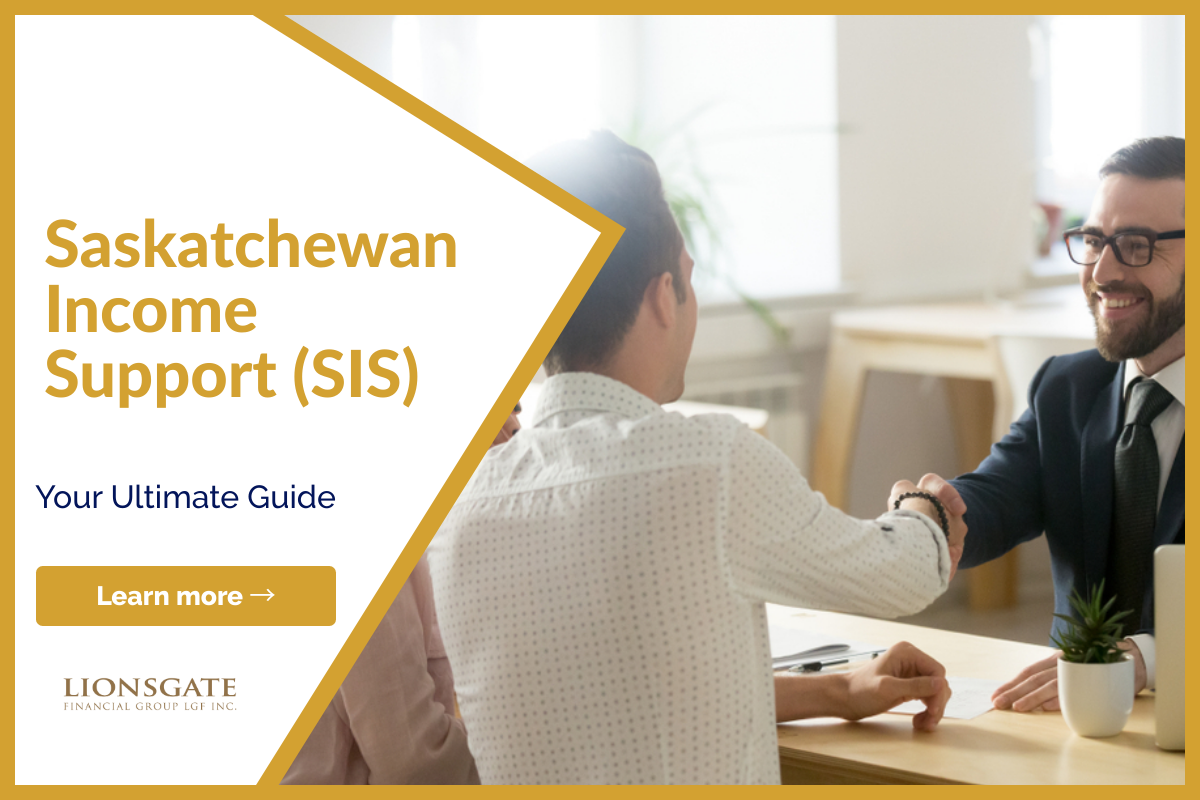 Saskatchewan Income Support (SIS): Your Ultimate Guide
Now you can listen to our blog, "Saskatchewan Income Support (SIS): Your Ultimate Guide" while on the go.
Saskatchewan citizens have access to a variety of social systems. These benefits have been in place in some form or another for decades now. However, they were recently rebranded as Social Income Support (SIS).
According to a Maytree report, there were 18,800 users of the disability income program alone in the 2018-2019 fiscal year. When the amount of persons who require income support due to job loss, illness, or low income is considered, the need for the SIS program becomes evident.
Nonetheless, despite its significance, many people are unaware of the entire scope of these advantages. A thorough understanding can assist you or a loved one in obtaining the necessary assistance.
Saskatchewan Income Support Program (SIS)
The Saskatchewan Income Support Program (SIS) is a program for families and individuals who are unable to pay their basic living expenses due to a variety of factors such as disability, illness, low income, or unemployment. Every month, circumstances are evaluated, thus the amount paid may alter to reflect unanticipated changes.
Types of financial assistance that may be available if a person is eligible to include:​
Basic Benefit: Food, clothing, transport, personal and household things are the most basic benefits.
Shelter: Rent, mortgage payments, electricity, taxes, and all other shelter-related expenditures are all covered by the Shelter Benefit.
Household Health and Safety Benefit: of up to $500 to assist with the replacement of household objects or the establishment of a new habitation as a result of a disaster or interpersonal violence.
Stabilization Benefit: To assist clients who are having trouble keeping a stable home, an additional shelter Stabilization Benefit ($150/month) might be offered.
Short-Term Emergency Assistance: may be considered to meet unexpected emergency situations when failure to do so might result in harm. ​
Prescribed Diet Benefit is available to clients whose medical problems need the use of supplementary nutritional supplements or food. Depending on the circumstances, the benefit ranges from $50 to $150.
Alternate Heating Benefit: Clients who live in a residence where natural gas is not available and must heat their home with an alternate heat source may be eligible for the Alternate Heating Benefit ($130/month).
Employment and Training Benefit ($140) to assist with the expenditures of commencing a career or a training program. ​
Children's Benefit ($400) for a parent who is ineligible for the Canada Child Benefit to help with food, clothing, household supplies, and other child-related expenses.
Child Care Benefit ($30/day) to assist in the short term when seeking work or attending a job interview.
Relocation Benefit of $200 or $300, depending on household size, to help with relocating costs due to illness or emergency, evictions for causes beyond the client's control, starting a career outside of the neighborhood, or finding a more reasonable place to live within the Shelter Benefit rates.
Travel benefit outside of the community for job interviews or to commence training/employment at pre-determined mileage and food prices.
Eligibility ​of Saskatchewan Income Support Program
Anyone in need of financial assistance can apply for income support. You may be eligible if you (and your spouse/partner) meet the following criteria: ​
Canadian citizen, permanent resident, or have refugee status;
Live in Saskatchewan; you are 18 years or older;
Have no or a low income;
Have exhausted all other acceptable means of assistance, such as work, child support, and so on.
Amounts of Income Support in Saskatchewan
The amount you can get through the SIS program varies depending on your situation.
If you have a spouse or partner, the money needed to sustain the family will increase.
If you have children because they increase the household's overall basic living expenses.
Whether you rent, own home, or reside in a distant northern region, the cost of living is affected.
If you work and your earnings fall below the exemption level, you are exempt.
1. Exemption for single recipients is $325.
2. Couples without dependent children receive a $425 tax reduction.
3. Exemption for family income of $500
How Do You Apply For Saskatchewan Income Support (SIS)?
This program is quite simple to apply for, and the application can be completed either online or over the phone. Make sure you have the following information on hand to make the process go as smoothly as possible:
Saskatchewan Health Services (HSN) and Social Insurance Number (SIN)
Information about those in your household, including SIN and HSN numbers
Income information, backed up by pay stubs or bank records
Proof of residence, such as a lease or mortgage documentation
A current bank account in your name, whether joint or individual
You have completed your direct deposit permission form.
Any additional money, such as savings, cash on hand, investments, RRSPs, and any other income, such as stocks and bonds, are also listed.
Property information, such as real estate, equipment, and cars
Information about any other benefits you may be receiving, such as pensions.
You have 30 days from the time you submit your application to provide all of this information, otherwise, your benefits will be impacted or halted. Remember that if you apply as a couple, you must fill out the application together. You must be married or have lived together for at least three months to be considered a couple.  Finally, if you are socially interpreted as a couple, in the sense that the public would assume you are a couple, you must apply jointly.
The Bottom Line
At Lionsgate, we specialize in helping people obtain funding private mortgages for land purchases as well as for other real estate transactions. If you are looking to buy land in Canada, get a mortgage or apply for a loan, leave us a message and we will try to connect you with local realtors and sourcing for financing.
If you found this article helpful, please share it with someone you care about. Also, visit our blog to read similar articles on mortgages.