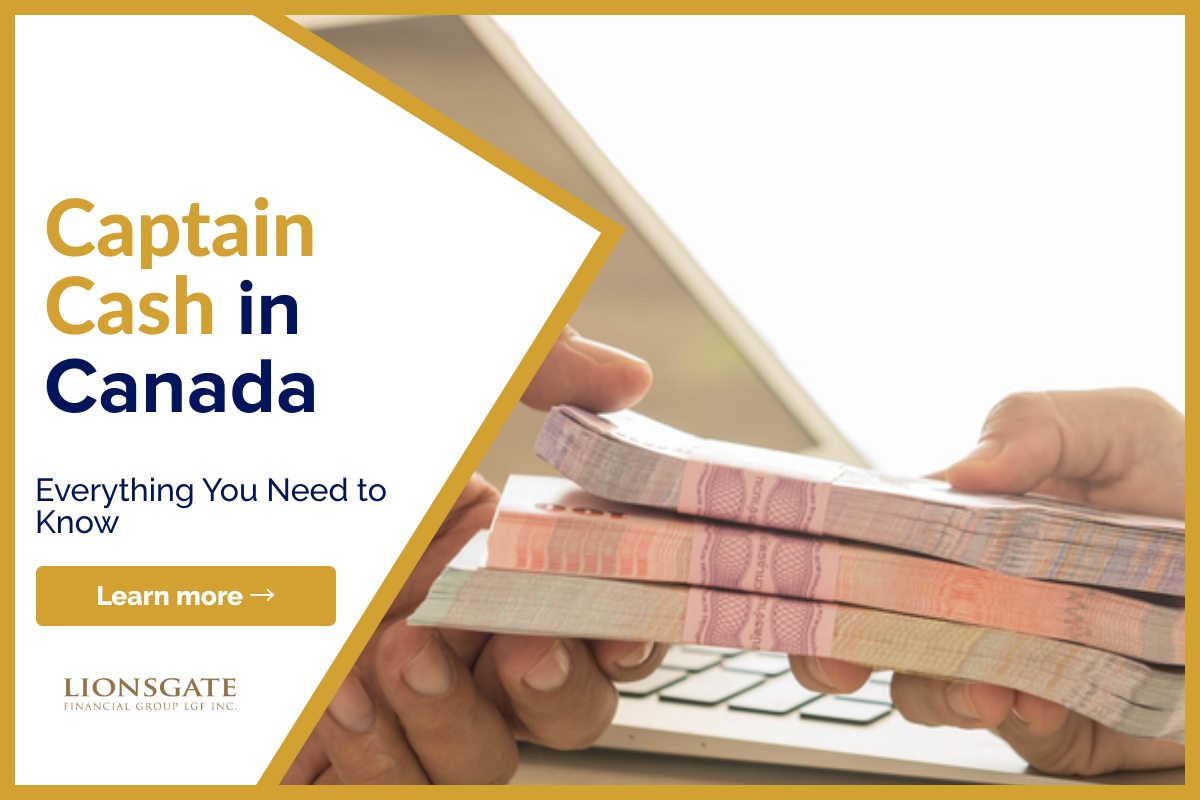 Captain Cash: Everything You Need to Know
Now you can listen to our blog, "Captain Cash: Everything You Need to Know" while on the go.
Having challenging times or facing a financial emergency with no way out? Will a quick short loan of $500-$750 work? If Yes, Captain Cash is for you.
Who is Captain Cash?
Captain Cash is a broker company that lends loans ranging from $500-$750 to clients irrespective of their credit score.
Founded in 2015, this company is based in Vancouver, British Columbia, and with an employee size of 51 to 100.
Their quick cash loans are an especially effective option for borrowers who are currently suffering financial difficulties and require funds as quickly as possible. Captain Cash could be the answer you've been looking for if you:
Need some extra cash to get you through until payday
Have a credit problem
Have no prior credit history
Need to pay for an unanticipated expense
Need finance to make a larger-than-usual purchase
Captain Cash provides paperless, no credit check loans with quick approval to Canadians who need money to deal with a short-term problem.
Captain Cash: What You Need to Know
It is a personal type of loan that ranges from $500-$750. The interest rate of this personal loan is around 28% to 34.4% depending on the returning time. Generally, the payback time expands to 3 months at maximum. When you apply, you will be asked to customize your repayment schedule, so don't worry about that.
One main advantage of this type of loan is that your funds are deposited on the same day you apply for the loan. The funding method is direct deposit as well.
Am I Eligible for Captain Cash Loan?
To be eligible for Captain Cash, you need to be a Canadian citizen and 18 years or older. Your monthly income should also be over $1200 with you being consistent at the same job for the last 3 months. The applicant must also have an active bank account for at least 3 months.
Read: No Credit Check Loans in Canada
One other factor of being eligible that is important to be taken care of is no or few NSF transactions. Also, have no or few other short-term loans, if you want your Captain Cash loan fast.
The requirement and documents are simple though. You only need to have proof of income and a Bank account screenshot to apply.
Captain Cash FAQs
Are all payments eligible for a deferral?
No, it does not. Captain Cash is unable to postpone either your first or final loan payment.  It cannot also postpone a forthcoming payment if your previous payment was failed. Also, they are unable to defer two payments in a row.
Are you going to be logging into my bank?
Certainly not. We never see your user name or password, and we never have the ability to "login" to your account. You can use this system to securely and confidentially submit an online read-only copy of your bank statement. This information is required in order for your loan request to be approved, and it is the most secure technology on the market today.
Can I get a fast loan with no credit check?
Captain Cash offers quick loans with no credit check. For the future, we rely on your financial data rather than your historical history.
Submit an application with Captaincash today and get approved!
Can I pay my loan in advance?
Your first payment must be deducted from your account on the date specified. Following that, you may make an early payment for a portion of the entire amount of your loan at any time. We do demand a minimum of 48 hours notice to cancel a monthly loan payment and seven days to cancel a surety fee.
Can I pay off my loan early?
Your first payment must be taken by automatic withdrawal, but all other payments can be paid off early.
Do I need a phone to be approved?
Yes.
The 
phone 
number(s) 
you 
listed 
on 
your 
application 
must 
be 
active 
and 
in 
your 
name.
How can I get my loan application processed quicker?
The 
best 
approach 
to 
get 
your 
file analyzed as
soon 
as 
possible 
is 
to 
put 
your 
name 
on 
your 
voice 
mail, 
offer 
a 
security 
contact 
with 
their 
name 
on 
their 
voicemail, 
and 
give 
your 
company 
permission 
to 
complete 
a 
job 
confirmation. 
These 
are 
the 
three 
most 
prevalent 
items 
that 
can 
cause 
an 
application 
to 
slow 
down.
How can I pay off my loan early?
Once you've determined your balance, you'll need to decide how you want to make this early payment. We accept three types of payments:
1. Money Transfer via Email.
2. Payment with credit card
3. Withdrawal on autopilot
Option 1 and 3 allow you to request information via phone or email, while option 2 requires you to contact 1-877-471-4589 to make a payment.
The Bottom Line
At Lionsgate, we specialize in helping people obtain funding private mortgages for land purchases as well as for other real estate transactions. If you are looking to buy land in Canada, get a mortgage or apply for a loan, leave us a message and we will try to connect you with local realtors and sourcing for financing.
If you found this article helpful, please share it with someone you care about. Also, visit our blog to read similar articles on mortgages.