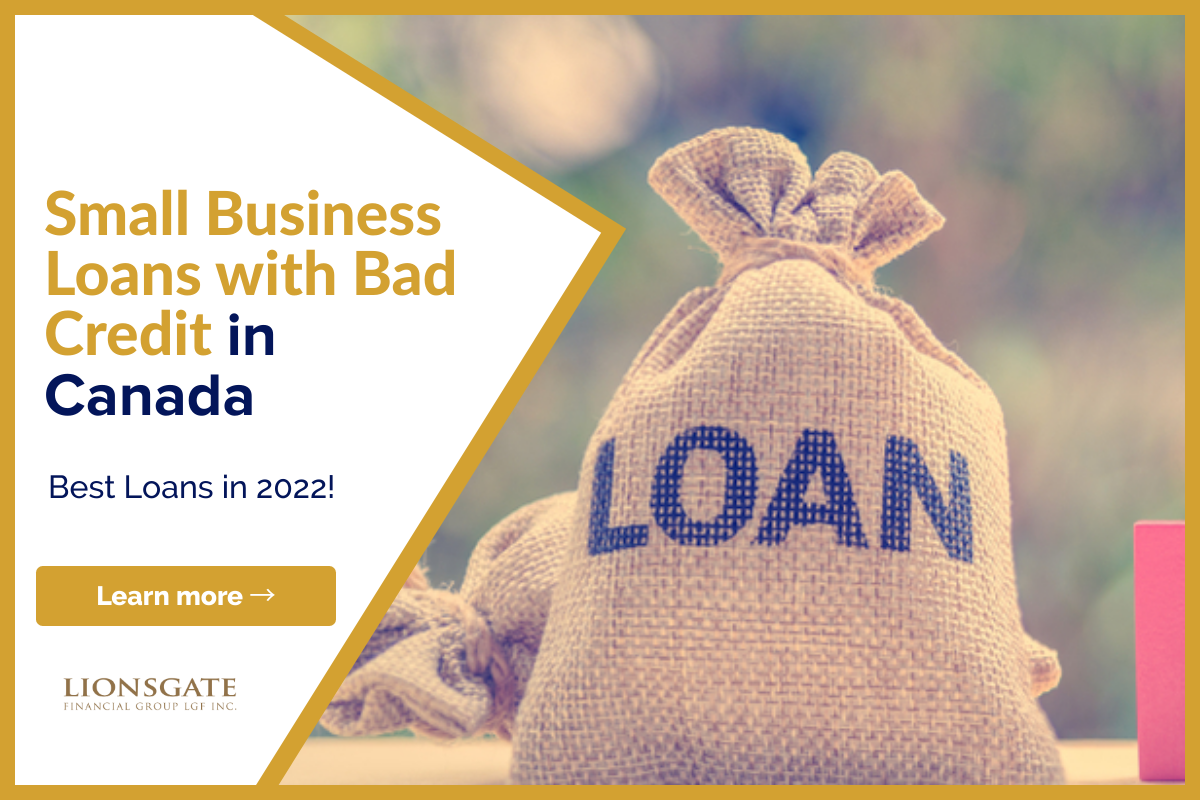 Small Business Loans with Bad Credit
Now you can listen to our blog, "Small Business Loans for People with Bad Personal Credit" while on the go.
Have very poor credit and looking for a small business loan? Count yourself out of the bank and SBA loans. These low-cost loans may not get your approval.
However, there are still plenty of options that you can opt for. But, remember, these options will come with a hefty price. That is, you will have to pay higher interest rates and the loan terms will be unfavorable as well.

A low credit score can make you appear to be a high-risk borrower. Also, it will jeopardize your ability to obtain the additional finances you require. However, the good news is that small company loans aren't solely available from banks and other traditional lending institutions. There are numerous additional choices available to small business owners with poor credit scores.
When you have bad personal credit, here's how to get your business funded.
Cash Advances for Businesses
When it comes to getting a loan, nothing is more depressing for a small company owner than being turned down by a lender. A company cash advance is a terrific solution for those with bad credit. Or for those who are constantly denied by banks.
Because a business cash advance is based on your company's credit card sales, it usually does not require a high credit score. This form of loan is suitable for small and micro firms that require quick and cheap funding to expand.
Microloans
For many small business owners in Canada, the microloan is a relatively obscure form of funding. Microloan lenders can be found both online and in large cities, and they specialize in tiny loans with lax credit requirements.
Despite their primary concentration on women and minorities, microloans are often available to everybody. As a result, they're another great option to get a loan while you're working on boosting your credit score.
Line of Credit on Your House
Additional funding can be a significant boost for a business owner with a below-average credit score. Allowing you to build your company into the corporation they always envisioned. While most financial experts advise against putting your home on the line, a home equity line of credit may be able to assist you to get the financing you require.
In essence, your home will act as security for the loan you seek. Which can help you be approved by a traditional lender. Because your home will be used to secure the loan, a bank may be more eager to accept you because they will have something to cover the debt if you default. With a home equity line of credit, though, you must be cautious. If you default, you will lose your home.
Choose between a co-signer and a partner
If you're having trouble getting a loan on your own, consider asking for a co-signer. Or bringing on a business partner with solid credit. A good-credit co-signer can provide the assurance that you'll be able to repay the loan on time and in full.
Peer-to-Peer Financing is a type of financing where people lend money to each other.
There has been significant growth in the number of people prepared to make unsecured loans (peer funding) to borrowers in recent years. Accessing this type of funding is done through specific websites where after submitting your loan proposal. Private lenders will review your proposal and, if they like what they see, will authorize it.
This alternative is a comfort for a small business owner with a low credit score because the interest rates are minimal and the full process may be completed online. It's one of the best solutions for small business owners that need a loan and wants to get started on improving their financial situation.
Obtaining Loans from Family and Friends
Approaching a financially secure friend or family for a financial boost with a plausible business idea and a well-structured loan proposal is likely to deliver a favorable response. In fact, many of today's business titans owe their beginnings to financial loans and gifts from family and friends.
Because they have a personal relationship with you, relatives and friends will often want to see you succeed and will not focus on your negative credit score.
The Bottom Line
At Lionsgate, we specialize in helping people get the extra cash they need, obtain funding for private mortgages, as well as for other real estate transactions. If you are looking to buy land in Canada, get a mortgage or apply for a loan, fill the form below. Or, You can leave us a message and we will try to connect you with local lenders and sources that best meet your needs.
If you found this article helpful, please share it on your timeline and with someone you care about. Also, visit our blog to read similar helpful articles on finance, real estate, and getting mortgages.