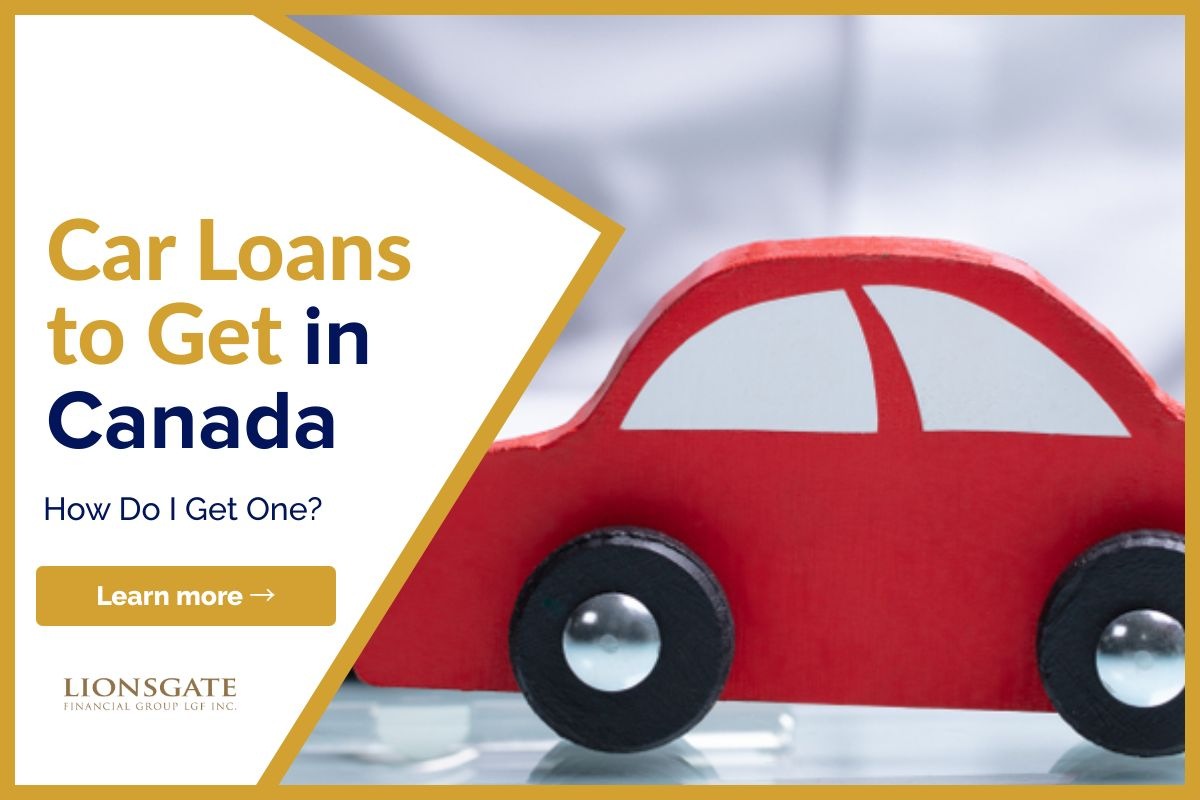 Car Loans in Canada: Should I Get One?
Now you can listen to our blog, "Car Loans in Canada: Should I Get One?" while on the go.
Are you attempting to make your way through the perplexing procedure of purchasing a vehicle? You're not alone if you're feeling this way. At first, everyone is intimidated by the procedure. The good news is that we have all the answers to make your car loan experience go as smoothly as possible.
You might be curious about the specifics of obtaining a car loan in Canada. Understanding the mechanics (pun intended!) of vehicle loans before applying will help you improve your chances of acceptance.
Here are some brief answers to some of the most frequently asked questions about vehicle loans.
How do I Get a Loan?
Getting a car loan is an easy process; the difficult part is getting accepted! When you buy a car from a dealership or an online retailer, you can fill out an application to arrange finance at the same time. When you buy from a private seller, you'll typically have to do more legwork and apply to your bank on your own.
There are three easy steps to follow:
Step 1: Fill out the vehicle loan application provided by the lender. As requested by the lender, provide all personal and financial details.
Step 2: Submit any additional paperwork that the lender requires. For example, notices of assessments, income and expense data, other debt obligation supporting documents, and the type and model of the vehicle you want may be required.
Step 3: Wait for the lender's approval. Depending on the lender, this could take a few days or a few weeks.
Should I Get a Car Loan From Bank or Dealership?
A third option, in addition to banks and dealerships, is beginning to appear among online merchants. As a result, there are three options for applying for a car loan in Canada:
1. Bank: Among other financial institutions, Toronto-Dominion Bank, BMO, RBC, CIBC, and Scotiabank offer car loans. If you have strong or excellent credit, these are excellent sites to get accepted for an auto loan. Banks can be inconvenient to work with since they require many in-person meetings, a lot of paperwork, and they often only serve consumers with good credit.
2. Dealerships: When you locate a car you like, dealerships will frequently provide financing alternatives at the time of purchase. Dealerships are advantageous since you may obtain both the vehicle and the finance in one location. Most dealerships, on the other hand, are focused on their "prime" business and lack the resources to assist applicants with weak credit or no credit. Furthermore, when buying a car at a dealership, there are normally some additional dealer fees, so be sure you're aware of them before signing any paperwork.
3. Online Vehicle Retailers: Canada Drives, an online vehicle reseller, has reimagined the dealership experience for the twenty-first century. Our online-only business strategy eliminates the need for physical storefronts, allowing us to pass those savings on to our customers. There are no dealer fees to be concerned about. Canada Drives also works with a variety of prime and non-prime lenders (including some of the Big Five banks) to assist customers in a variety of financial conditions. You may shop, buy, pay, and finance everything all online—no in-person meetings required!
How does a car loan's interest work?
The lender's interest rate is determined by the prime rate set by the lender, the borrower's credit score, and the vehicle tied to the loan. Every payment you make is made up of a portion of interest and a portion of principal. Your monthly payment remains the same, but the interest and principal payments are distributed differently each month. Interest is usually higher at the start of a loan and gradually decreases as the loan period progresses.
What is a pre-approved car loan?
Car loans that have been pre-approved are precisely what they sound like. You can fill out a short pre-approval application to estimate how much auto loan you will be able to afford before you go car shopping. Pre-approval can help you budget when looking for a car and can save you a lot of time. Your credit score will not be affected by this type of credit check.
What are the requirements for car loans in Canada?
The borrowing requirements of each lender differ slightly. Almost every lender will want you to meet the following basic loan requirements:
Identification issued by the government
Residency documentation
Proof of income and automobile insurance
Be of legal age in your province or area.
Acceptance of a credit check
To buy a car, what type of credit score do you need?
A credit score of at least 650 is required as a general rule to be approved for an auto loan, however, this is entirely dependent on the lender's preferences. For well-known and accepted vehicle loans, there is no established minimum credit score need. During the approval process, some lenders look at your credit report and credit score, as well as other variables including your income.
Also Read: E-transfer Payday Loans in Canada
Is it possible to acquire a car loan with terrible credit?
Even if you have low credit, you can acquire a car loan. If you don't want to wait for your credit score to improve, there are a few things you can do now to enhance your chances of getting a loan with low credit.
Find a creditworthy cosigner.
Make a deposit offer
Find a lender, merchant, or dealership that is willing to work with you.
Demonstrate that you are well-paid (i.e. pay stubs, bank statements
Is it possible to refinance an auto loan?
Yes, when some time has elapsed, you can refinance any car loan. If you can't get out of your auto debt totally, refinancing is an excellent option. After a year, you can refinance your auto loan. As a general rule, the bare minimum amount of time that must elapse before refinancing is 90 days.
The Bottom Line
At Lionsgate, we specialize in helping people obtain funding private mortgages for land purchases as well as for other real estate transactions. If you are looking to buy land in Canada, get a mortgage or apply for a loan, leave us a message and we will try to connect you with local realtors and sourcing for financing.
If you found this article helpful, please share it with someone you care about. Also, visit our blog to read similar articles on mortgages.